The legal fight over Quibi's mobile technology escalated on Wednesday as media and technology company Eko said it would request an injunction …
CHARLOTTE, N.C. - With millions of Americans unemployed as a result of the COVID-19 pandemic, bank call centers are swarmed with thousands of …
Kroger gave temporary raises to its hourly grocery, supply chain, manufacturing, pharmacy and call center employees, the company announced Tue…
Jennifer Herrera is down to her last 15 days of a drug she needs to control her inflammatory arthritis. Her pharmacy is out of stock and has n…
Comcast Corp. pledged $500 million to help employees struggling through the coronavirus health crisis, and its five top leaders will donate th…
Vice President Mike Pence visited the Walmart Distribution Center in Gordonsville, Virginia Wednesday to tour the facility and encourage the w…
For many out-of-work Americans, the first of the month looms larger now than it did just four short weeks ago. Even if your landlord has annou…
As students at the University of Tennessee were participating in a virtual "Milkshake Monday," an anonymous person jumped into the Zoom gather…
You probably have many ways to use your coronavirus relief check. Here are five to consider first.
Although millions of Americans will receive the benefits, not everyone qualifies.
It never hurts to practice a little self-care when you're thrown into a work-from-home arrangement.
Too many gig workers didn't have a safety net in place when they needed it most, setting the stage for more protection in the future.
If you're looking for another way to protect yourself against financial disaster, read this.
State Conservationist, Ivan Dozier announced the deadline for Conservation Stewardship Program (CSP) applications to be considered for funding…
Now's not the time to be stingy with funding your 401(k) or IRA if you can afford to keep doing so.
Here are answers to some of the most common stimulus check questions.
The National Agricultural Statistics Service has issued its current hogs and pigs report.
COVID-19 may impact your retirement more than you think.
Retiring right now is a shaky prospect -- but what about 12 months from now?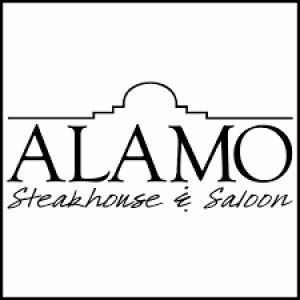 Alamo Steak House & Saloon
These sneaky tricks can be tough to detect.
Small businesses shuttered by coronavirus countermeasures can start applying for emergency loans to cover payroll and other costs as soon as F…
Q: I back up iPhone photos to iCloud, and I'd like to transfer them from iCloud to my PC. But I was surprised to read in your column how much …
I haven't written any reviews of tech products for pets because I don't have any pets. I've turned down a few opportunities, but when I was as…
Companies that specialize in moving goods from one place to another are starting to use the technology that powers cryptocurrency to streamlin…
The coronavirus is guaranteed to throw the world into recession, but economists are becoming less convinced about the potential for a strong s…
Despite projected increases in corn and soybean plantings this year after a disastrous 2019 planting season, farmers are gripped by uncertaint…