United Airlines is warning 36,000 employees — nearly half its U.S. staff — they could be furloughed in October, the clearest signal yet of how…
LAS VEGAS (AP) — Reno-based Eldorado Resorts Inc. received the go-ahead Wednesday from Nevada casino regulators to buy Caesars Entertainment C…
AUSTIN, Texas (AP) — With a cough and shortness of breath, it took Austin, Texas, resident Sam Lee three tries to get a COVID-19 test last month.
PORTLAND, Ore. (AP) — Downtown businesses in Portland, Oregon, have sustained about $23 million in damages and lost customers because of viole…
The Transportation Security Administration has improved coronavirus protection for airport screeners after a TSA official accused the agency o…
WASHINGTON (AP) — President Donald Trump, who has denigrated Mexican migrants and threatened the U.S. ally with crippling tariffs, welcomed Pr…
AUSTIN, Texas (AP) — Texas reported its deadliest day of the pandemic with nearly 100 new deaths on Wednesday as newly confirmed cases continu…
NEW ORLEANS (AP) — COVID-19 is showing an alarming statewide rise in Louisiana, and New Orleans will soon restrict bars and restaurants to tab…
BISMARCK, N.D. (AP) — The owner of the Dakota Access Pipeline continued to fill it with North Dakota crude oil on Wednesday and said it has no…
FRANKFORT, Ky. (AP) — Two separate lawsuits naming Kentucky Gov. Andy Beshear have been filed that seek rulings over orders made in the state …
OAKLAND, Calif. (AP) — Facebook on Wednesday said it has removed dozens of accounts linked to the hate group Proud Boys, to President Donald T…
INDIANAPOLIS (AP) — Indiana officials showed no signs Wednesday of slowing down school reopenings that are just weeks away even as the state h…
NEW YORK (AP) — Disney+'s streaming of "Hamilton" was surely the biggest event on television screens over the holiday weekend.
LANSING, Mich. (AP) — Gov. Gretchen Whitmer on Wednesday vetoed bills that would have further delayed tax payments amid the coronavirus pandem…
A two-year audit of Facebook's civil rights record found "serious setbacks" that have marred the social network's progress on matters such as …
A two-year audit of Facebook's civil rights record found that the company's elevation of free expression — especially by politicians — above o…
I was buying a new car when the finance manager began pitching a wheel and tire protection plan. He even pulled out his cell phone and showed …
SANTA FE, N.M. (AP) — Democratic Gov. Michelle Lujan Grisham used her line-item veto power to preserve executive control over hundreds of mill…
OMAHA, Neb. (AP) — Billionaire Warren Buffett has given away another $2.9 billion of his Berkshire Hathaway stock to five foundations as part …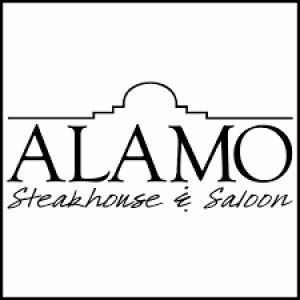 Alamo Steak House & Saloon
HARRISBURG, Pa. (AP) — Pennsylvania's Republican-controlled House of Representatives moved Wednesday to ensure that it can block Gov. Tom Wolf…
DETROIT (AP) — A federal judge in Detroit has tossed out General Motors' lawsuit alleging that Fiat Chrysler paid off union leaders to get bet…
NEW YORK (AP) — Wall Street's rally got back on track Wednesday after more gains for big technology stocks helped pull the S&P 500 to its …
Brooks Brothers, the 200-year-old company that dressed nearly every U.S. president, filed for bankruptcy protection Wednesday, the latest majo…
A new report studying the impact of the coronavirus on workers at meat processing plants has found that 87% of people infected were racial or …
BELGRADE, Serbia (AP) — Police fired tear gas to disperse rock-throwing protesters in Serbia's capital on Wednesday as violence erupted for th…
LANSING, Mich. (AP) — Michigan on Wednesday announced a $3 million fine against the state's largest liquor distributor over delays in shipping…