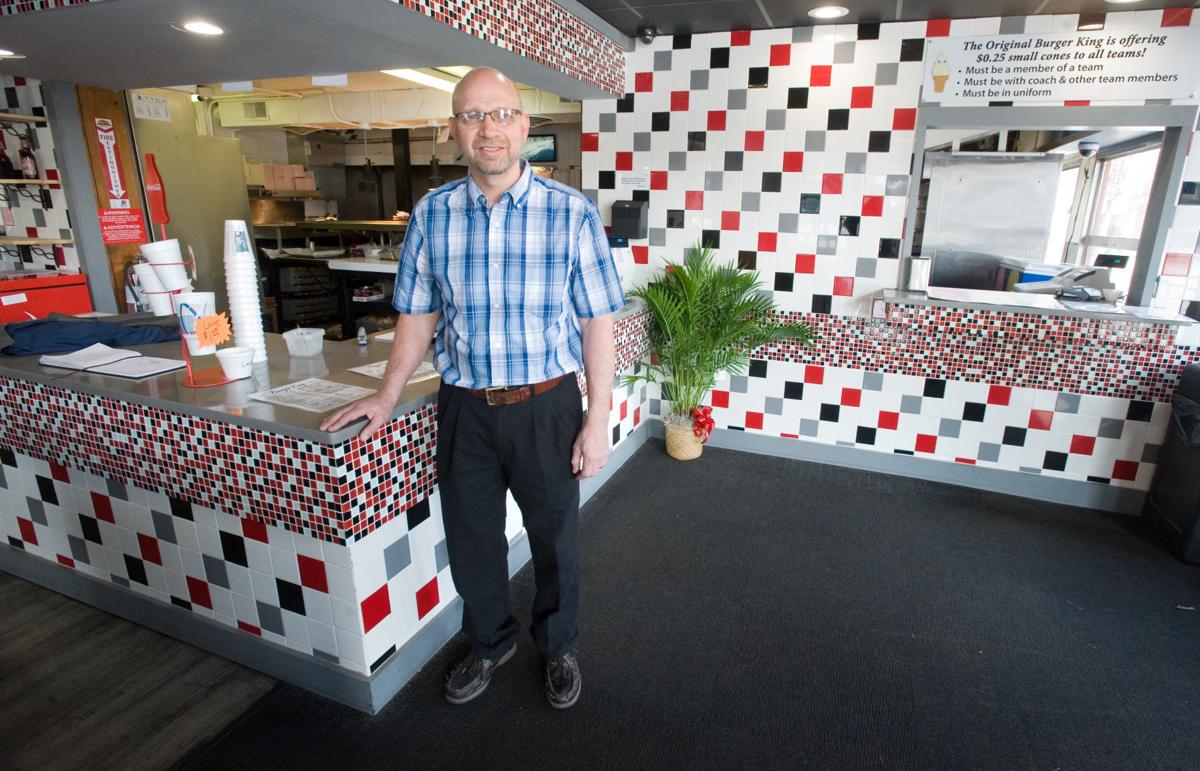 MATTOON -- Ernie Drummond took a job at Mattoon's Burger King in 1977 right out of high school and ended up working there on and off for a total of approximately 25 years, much of the time as manager.
Drummond said he met his wife, Jodi, while working at Burger King and eventually two of their children, Katie and Sarah, worked there. He said the crew at Burger King also has included his sister Polly Bennett, nieces and nephews, and children of family friends over the years.
"Burger King has always been part of our life," Drummond said. "It made sense to jump back in."
Drummond said these strong ties to the restaurant led him to purchase the Burger King property, 1508 Charleston Ave., from local businessman Cory Sanders. He officially assumed ownership on March 3.
The return of Drummond to Burger King has been a frequent topic of conversation on the Facebook pages of many Mattoon residents since then. Drummond said he has been happy to see a large number of his former customers visit the restaurant during the last week.
"I expected it to be like a homecoming there, but I didn't expect it to be this much," Drummond said. "The community has really supported it."
You have free articles remaining.
Burger King's roots in the community go back to 1952. Founding owners Gene and Betty Hoots retired in early 2015 and sold the restaurant to Sanders. This restaurant is known as the "original" Burger King because it predates the arrival of the burger chain with this same name in Illinois.
Drummond said he has maintained the Mattoon Burger King's fresh-made burgers, crispy french fries, vanilla Cokes and other fan favorites, while streamlining the menu. He said every sandwich can now be incorporated into a combo meal with fries and a drink, or a milkshake for an extra charge.
In addition, Drummond said he has revived his tradition of calling out customer order numbers in the distinctive nasally style originated by former longtime Burger King employee Bill Douglas.
Sanders remodeled the dining room and made other needed facility improvements, Drummond said. The new owner said he plans to continue making improvements to Burger King, including upgrading the drive through and sending employees out to take orders from motorists in line there.
"The employees here have been fantastic. They have had a lot of changes thrown at them all at once, but they have stuck in there," Drummond said. He added that his sister Polly has been helping him in his new role at Burger King and that his son, Evan, has been handling the bookkeeping.
Burger King is open 9 a.m.-9 p.m. seven days a week and is set to stay open until 10 p.m. starting next month. Drummond said Burger King has a longstanding practice of being open in the morning while the employees there are doing prep work.
"We are here working, so we might as well wait on customers," Drummond said, adding that they have taken many breakfast orders for cheeseburgers, tenderloins and other sandwiches over the years. More information is available by calling Burger King at 217-234-8122.