The U.S. Department of Labor said Thursday there were 676,338 people in Illinois receiving continuing unemployment benefits during the week th…
The J.C. Penney store at the Cross County Mall is celebrating its 100th anniversary of being in business in Mattoon, where it opened in 1920 d…
Mattoon Rehabilitation & Health Care Center has presented employee of the month honors to Anna Savoie for April and Melissa Roper for May.
This is the 18th year for the Community Service awards, which honor Illinois financial institutions that demonstrate a high level of service i…
Land of Lincoln Credit Union applied for and received a grant from the Federal Home Loan Bank to assist local non-profit organizations negativ…
Phase 4 allows for expanded gathering sizes, increasing the limit from 10 to 50 people or fewer.
As the Black Lives Matter protests continue in Illinois and throughout the nation, many observers have noticed something that sets the current…
On the eve of Illinois' move into the next phase of reopening its economy, Gov. J.B. Pritzker struck a victorious tone but also warned that Il…
State regulation of the number of people allowed at gatherings does not violate Illinoisans' First Amendment rights, the attorney general's of…
Traditionally, the Top Ten students, their parents, several officials with the Charleston school district and Eastern Illinois University all …
Discover more history at Pantagraph.com/archives.
NOW HIRING: Here are the latest available jobs in Central Illinois. Look for a new list of help wanted ads every week.
The First National Bank has awarded $20,000 in grants to 5 different non-profit organizations serving the Mattoon community. Each grant was fo…
Since 1993, Consolidated's EFL program has awarded $3.5 million in funding for activities and purchases of technology and innovative learning …
See more vintage ads, announcements and more at JG-TC.com/Archives.
June is national homeownership month and ERBA Housing Counseling Department has some exiting news. ERBA has received a few grants to help curr…
To be eligible for consideration, applicants must be attending an Illinois College, University or Community College as a full time student dur…
The most important thing for people to remember is that these local small business owners that are re-opening have just survived one of the ha…
During Youth Tour, delegates have the chance to be selected to represent their home state on the NRECA Youth Leadership Council (YLC).
Dr. David Fletcher, founder of SafeWorks Illinois, will speak on best the practices during this time.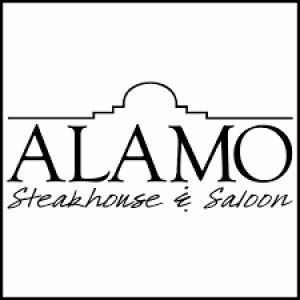 Alamo Steak House & Saloon
The current Coronavirus pandemic didn't prevent six students from being honored with this year's Jefferson Elementary School Leadership Awards.
SONIC Drive-In recently matched all donations to DonorsChoose on Teacher Appreciation Day, giving two teachers in Mattoon a total donation of $219.
The Eastern Illinois Foodbank is the primary food source for food pantries, soup kitchens, homeless shelters, and other programs working to fe…
Check out some of these local business achievements and honors...
The Sarah Bush Lincoln Health Foundation invites community members to participate in a raffle for a vacation to the destination of the winner'…
These guidelines provide signage and detailed requirements for businesses in the fields of manufacturing, health and fitness, professional off…
Farmers Insurance is granting donations to nonprofits directly related to COVID-19 relief efforts, as nominated by Farmers agents and district…