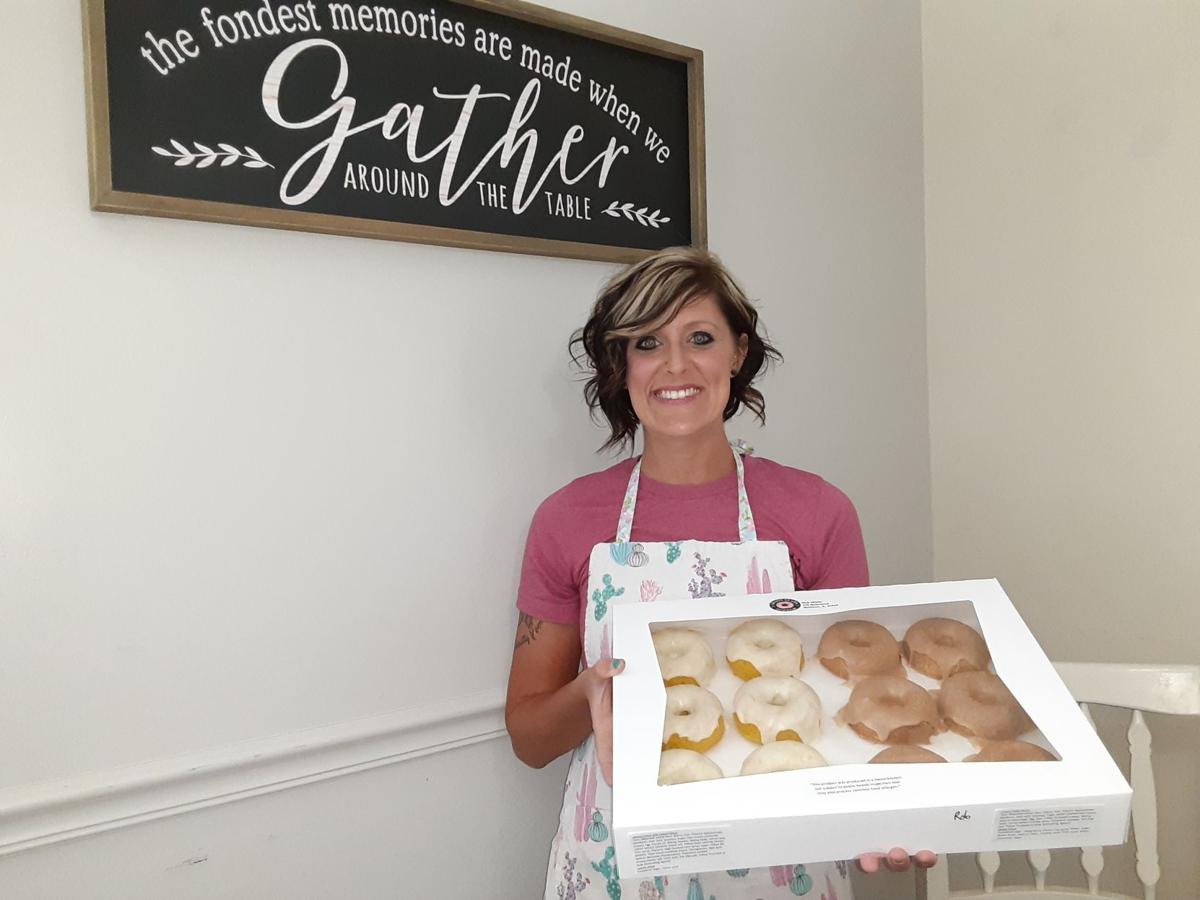 MATTOON — French toast, blueberry, cream cookie, lemon, maple bacon, and a wide variety of other doughnuts can be ordered from Amazin Glazin Baked Donuts.
Amazin Glazin owner Kiah White of Mattoon opened her home-based bakery last year and has been gradually adding new flavors since then, plus cookies and puppy chow snack mix. White, who works full time at her Kiah's Quality Cleaning business, said this bakery got its start when she was planning for her recovery time after a surgery. 
"I was just needing a side gig to make a little extra money while I was off from cleaning," White said.
The entrepreneur said she decided to open a bakery business because this is something she had dreamed about doing since she was a little girl. White said fancy cakes are labor intensive to make and fancy cupcakes are the focus of other area small businesses, so she decided to bake cake doughnuts instead.
"I was trying to bring something that would be different, would pop, and would stand out," White said.
After setting this goal, White said she researched cake doughnuts, ordered baking pans, and then experimented with various recipes. White said she sent some of her first batches with her son, 7-year-old Bentley, to St. John's Lutheran School in Mattoon and got good feedback from the teachers there.
White said some of her most popular flavors have included cookie dough, peanut butter cup, and other doughnuts with chocolate candy or cookie themes. She also started offering seasonal flavors of doughnuts such as pumpkin in the fall and carrot cake in the spring, plus holiday themed doughnuts and those decorated for birthday parties, baby showers and other special events.
"I am constantly experimenting with different flavors and tweaking my flavors," White said, adding that she takes requests for doughnut orders.
White said she handles large orders on Fridays, but does fill smaller orders throughout the week. She provides local deliveries. White said her long term goal is to open an Amazin Glazin bakery shop
---
LOOK BACK: Mattoon locations through the years
---
The business news you need
With a weekly newsletter looking back at local history.