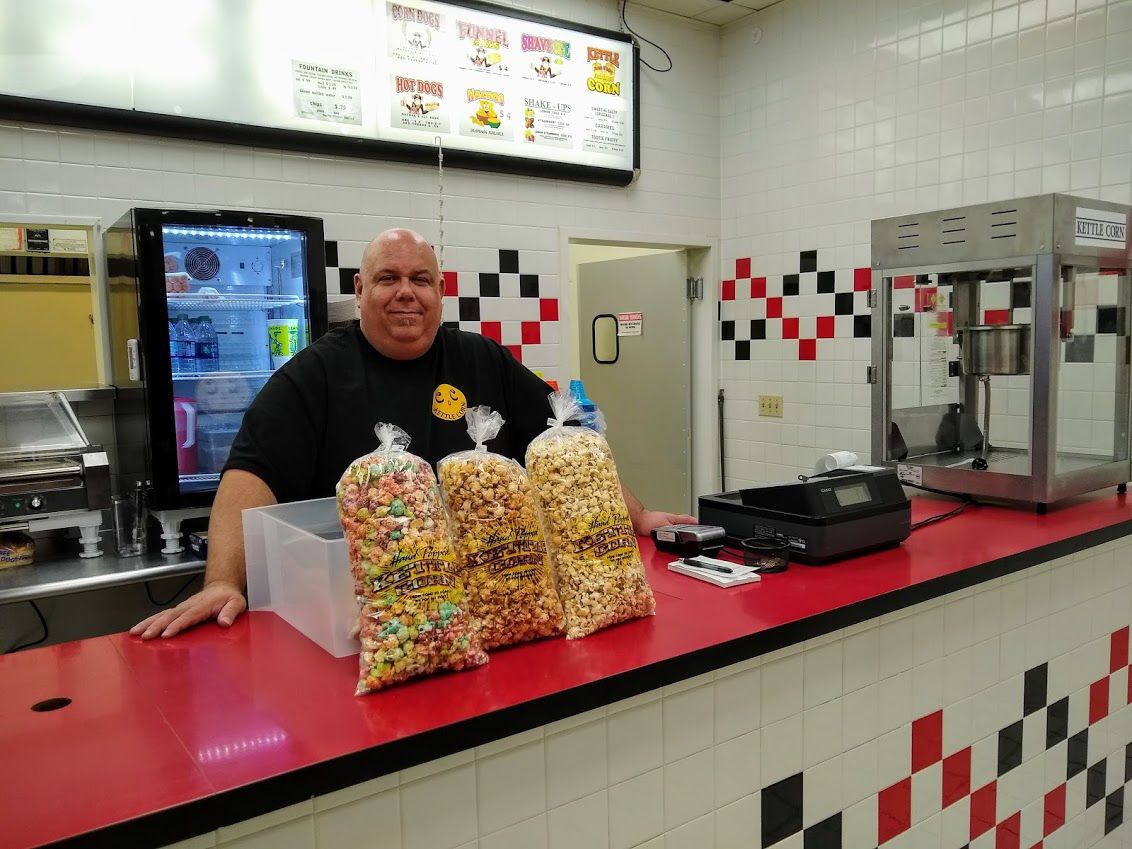 MATTOON — The new C&C Kettle Corn cafe has begun serving up three flavors of its signature corn at the Cross County Mall, plus hot dogs, corn dogs, nachos, funnel cakes, shakeups and shaved ice.
Owner Chanon Fine recently opened his cafe at the east end of the mall, near the Rural King anchor store, just in time for the holiday shopping season.
Fine said he has brought his full menu from the outdoor concession stand that he had operated for three years at the Tuscola Factory Outlets to his new indoor cafe at the Mattoon mall.
You have free articles remaining.
"I love it. We are introducing our food to new people. New people are loving it," Fine said. He added that the Nathan's all beef hot dogs and corn dogs have been particularly popular, along with the nachos topped by jalapenos.
The cafe offers orders of sweet and salty original, caramel, and tutti frutti kettle corn in three sizes. The menu also features five different funnel cake toppings and nine shaved ice flavors. Lemon and strawberry shakeups, plus fountain drinks, are available there.
Fine said he was glad to meet his goal of opening before the holiday shopping season and he plans to expand his menu after the holidays.
C&C Kettle Corn is open 11 a.m.-7 p.m. Monday-Saturday and noon-5 p.m. Sunday each week. More information is available by calling the cafe at (217) 208-9773 or visiting the C&C Kettle Corn page on Facebook.
Contact Rob Stroud at (217) 238-6861. Follow him on Twitter: @TheRobStroud