MATTOON — The simple act of driving through a sun-lit wheat field so a family could enjoy the beauty was something that inspired a lifetime of devotion and commitment to the community.
The late Dick Lumpkin's father allowed that "dream of perfect happiness to momentarily be made real," Lumpkin's own son said Saturday.
According to Ben Lumpkin, the business and community leader drew inspiration from such moments to develop his drive shown later in such efforts as returning a company to local ownership or helping a community build a new hospital.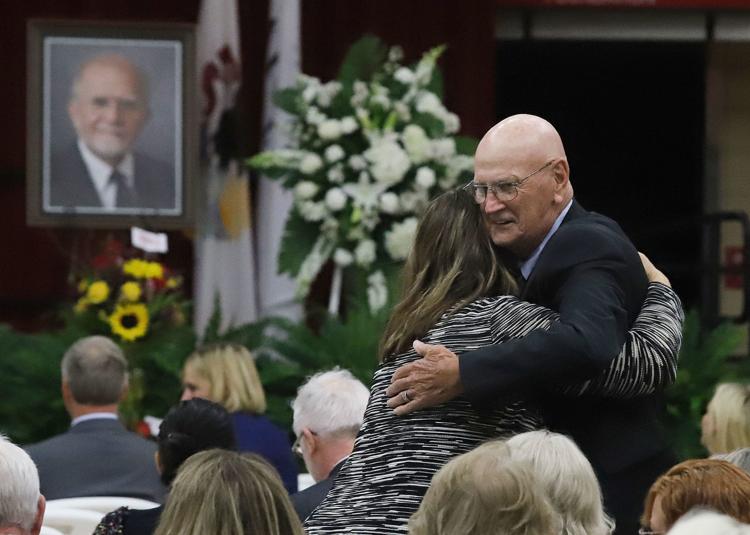 "My father never forgot it," he said. "Making memories like that are what he lived for."
Lumpkin was one of the people who spoke during a memorial service Saturday, honoring his father in the community he loved following his death on April 4.
The event took place in the Field House at Lake Land College, which was often noted for its hosting the Special Olympics Family Festival, an event Lumpkin and his company, Consolidated Communications, started and still sponsors.
The younger Lumpkin called his father "the happiest person I've ever known" because of his love for the community and determination to not "go it alone."
It was that passion that led Lumpkin to buy back the telephone company from McLeodUSA in 2002 when it was facing bankruptcy, shrugging off financial uncertainties to save a local operation and local jobs, he said.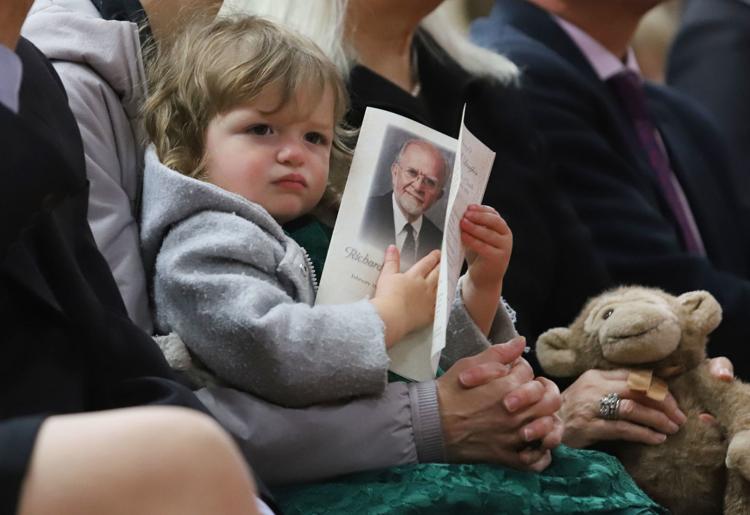 It also showed when Lumpkin led the effort to build Sarah Bush Lincoln Health Center in 1977, overcoming opposition and skepticism toward a single, large hospital for Coles County, he added.
"You know how deep the love ran in Dick Lumpkin," he said.
There was frequent mention Saturday of Lumpkin's continuing his family-founded company and keeping it in Mattoon through changing times, as well as his philanthropic efforts that also included the development of his family's foundation.
Colleagues also recalled his warmth and humor, sometimes at his own expense.
Joe Dively, a former Consolidated executive now with First Mid Bank & Trust, was one who mentioned Lumpkin's "fashion sense."
Once, after his "trademark throat-clearing preamble," Dively recalled, Lumpkin asked him for the year in which he was born.
"He proceeded to tell me the sweater he was wearing was one year older than I was," Dively said.
He also mentioned another effort that benefited from Lumpkin's support, the formation of Coles Together, the county economic development organization.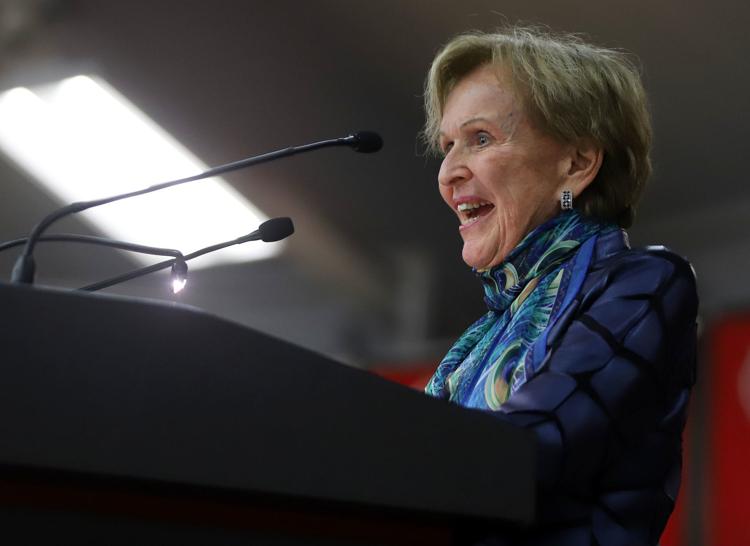 You have free articles remaining.
Keep reading for FREE!
Enjoy more articles by signing up or logging in. No credit card required.
Lumpkin was motivated by not only job creation, but also having another way to bring the community together, he said.
Steve Grissom, who was a Consolidated executive, now with the SKL Investment Group, recalled Lumpkin's prolific note-taking during meetings that often provided what led to agreement and consensus.
It was an example of the meticulous, but thought-out, approach Lumpkin brought to business matters, including developing the reasons he said he wanted to buy back the phone company, Grissom related.
Lumpkin felt he owed it to the community and the local employees of the phone company, he said.
"He had a passion," Grissom said. "This was Dick Lumpkin."
Bob Currey, chairman of Consolidated's board of directors, said Lumpkin's business philosophy helped him recognize when he had to change the company from a monopoly to one that could survive in a more competitive telecommunications industry.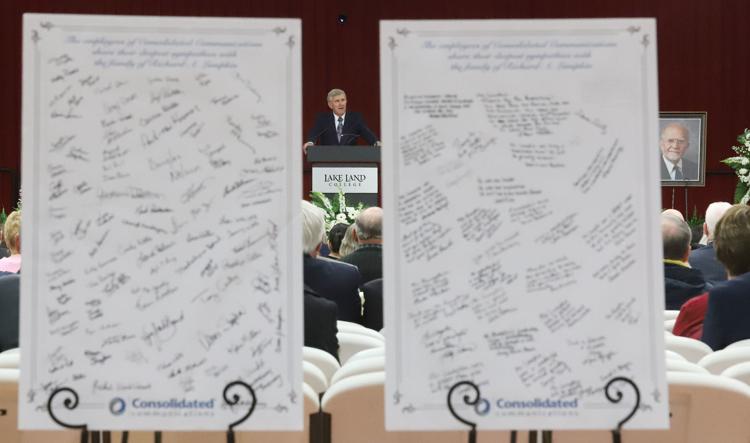 Grissom admitted that, when Lumpkin said he wanted to buy back the company, his response was to ask, "are you crazy?" Still, the "very difficult" decision proved right in the end, he said.
"He said, 'I don't want to lose money, but I don't care if I make any,' " he recalled. "He wrote the check and a new Consolidated with a new strategy was born."
Grissom was another who mentioned Lumpkin's wardrobe, remembering concerns after he and others decided, as a joke, to wear Lumpkin's signature red plaid pants to a company Christmas gathering. The concerns were unwarranted.
"You never heard a more guttural laugh," he said of Lumpkin's reaction.
His voice breaking at the end of his remarks, Grissom summed up his and the others' thoughts in a succinct, accurate way.
"He really enjoyed life," he said.
---
MORE COVERAGE
---
Brown_Noble Bo 5.11.19.jpg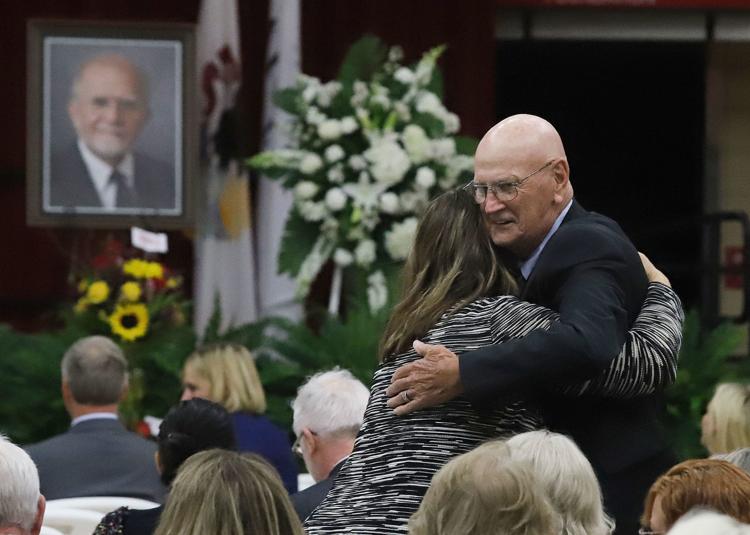 Dick Lumpkin Memorial Ceremony 5.11.19.jpg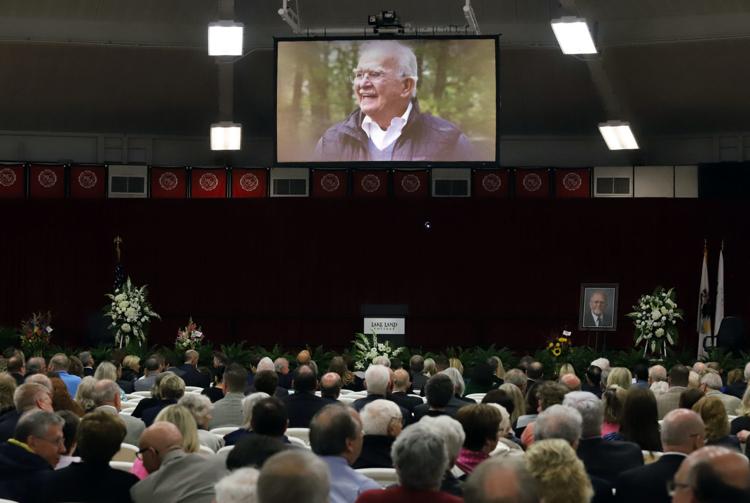 Wu_Jessy 5.11.19.jpg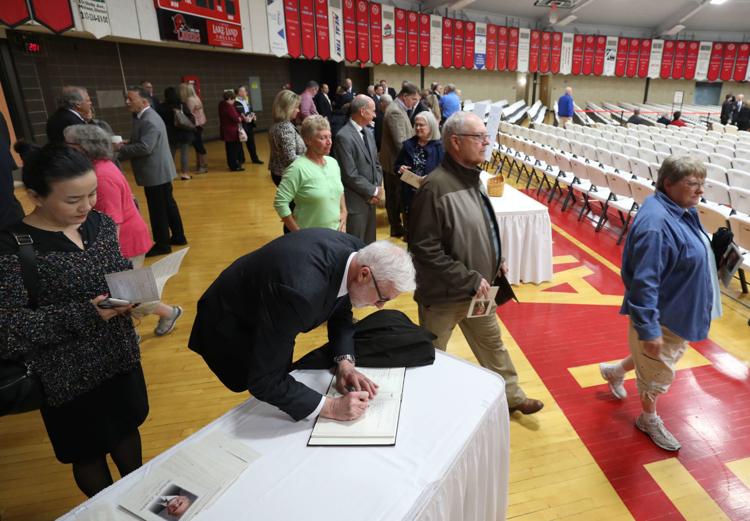 Lumpkin_Ben 5.11.19.jpg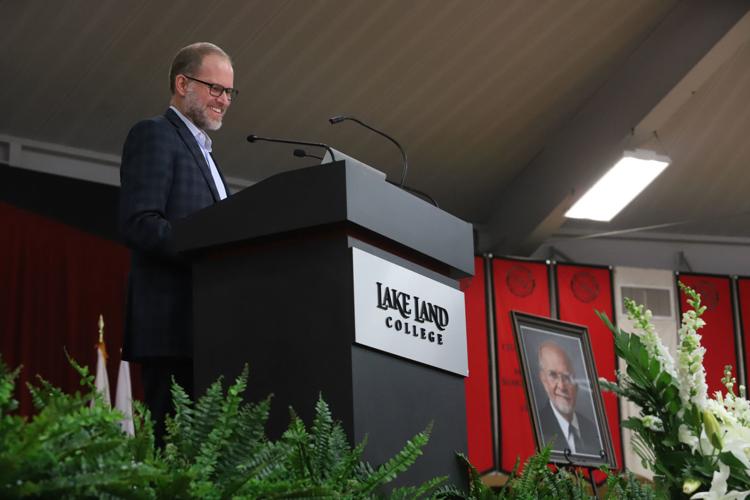 Lumpkin_ Rose Alessandro 5.11.19.jpg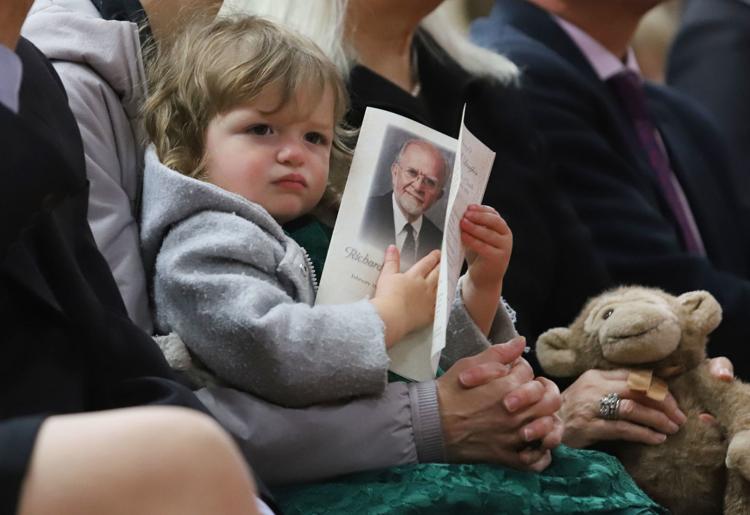 Keon_Peggy 2 5.11.19.jpg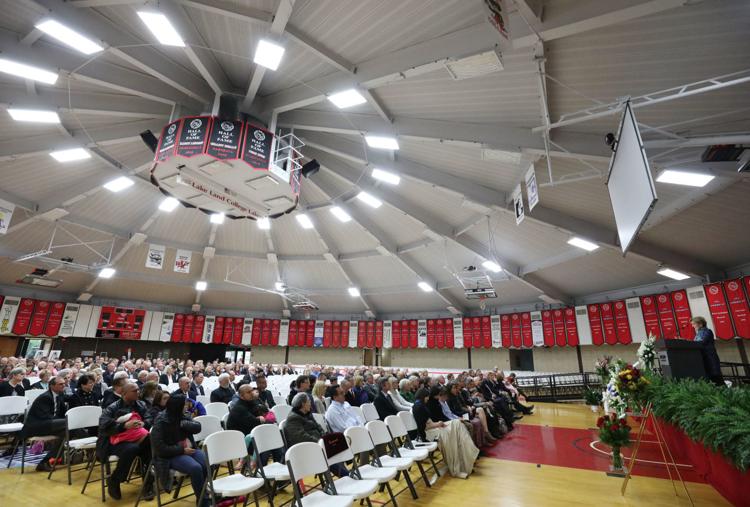 Keon_Peggy 1 5.11.19.jpg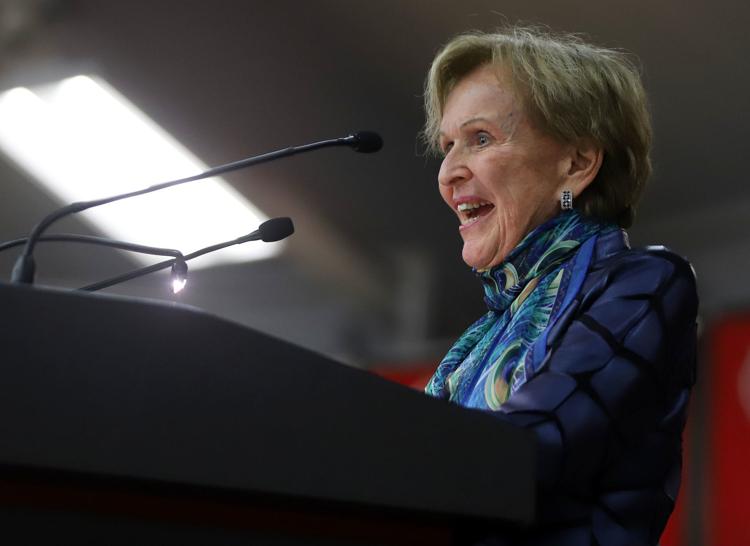 Grissom_Steve 5.11.19.jpg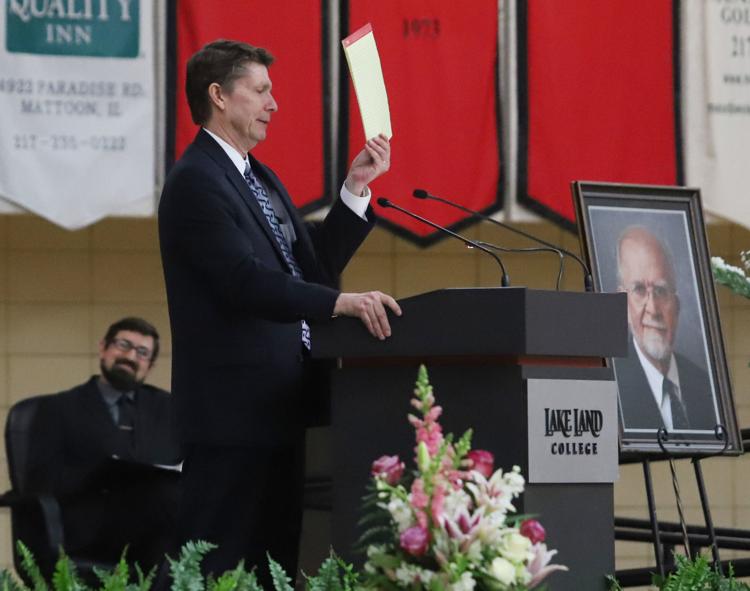 Dively_Joe 5.11.19.jpg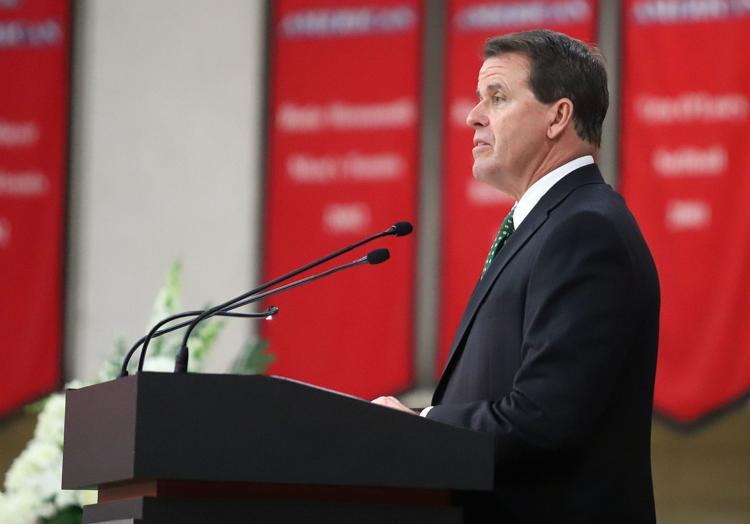 Currey_Bob 1 5.11.19.jpg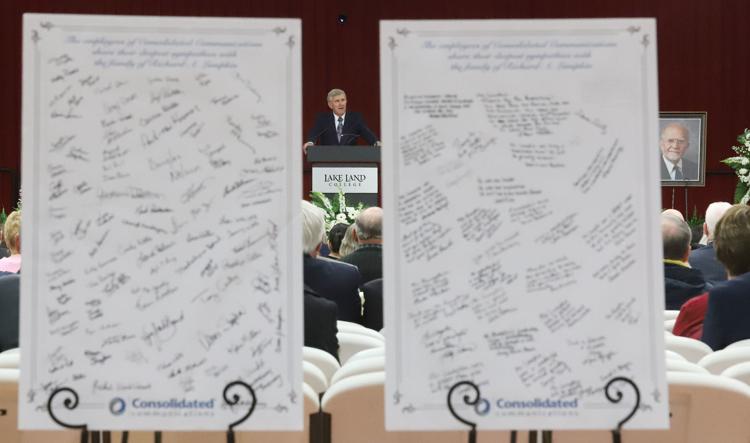 Dick Lumpkin Memorial Ceremony 2 5.11.19.jpg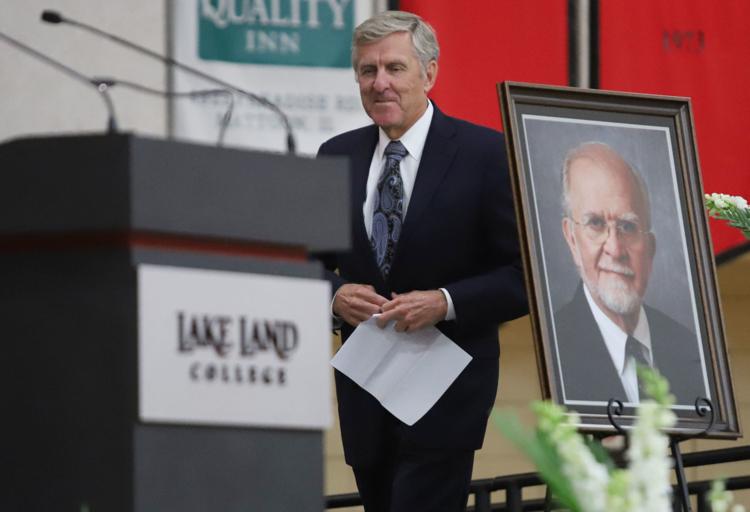 Dick Lumpkin Memorial Ceremony 3 5.11.19.jpg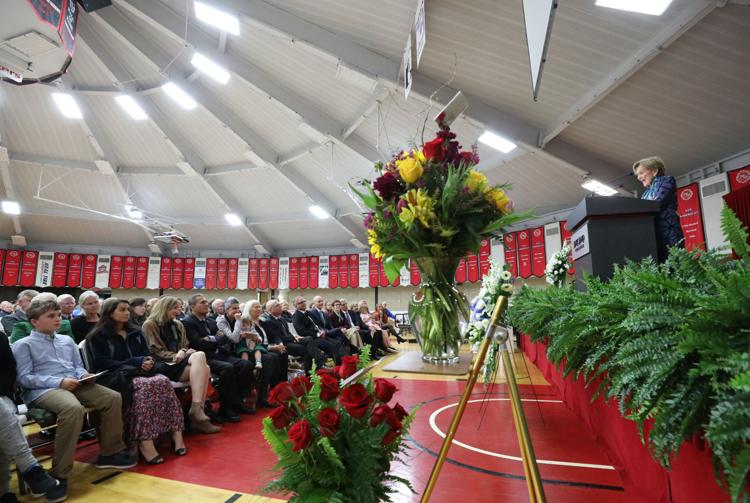 Dick Lumpkin Memorial Ceremony 4 5.11.19.jpg
Dick Lumpkin Memorial Ceremony 5 5.11.19.jpg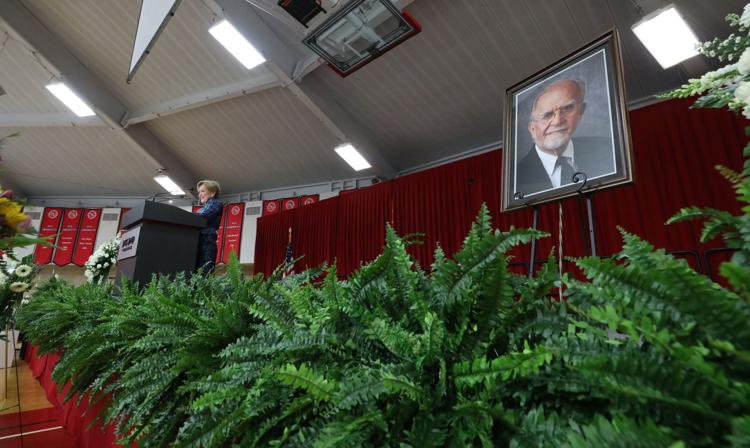 Dick Lumpkin Memorial Ceremony 6 5.11.19.jpg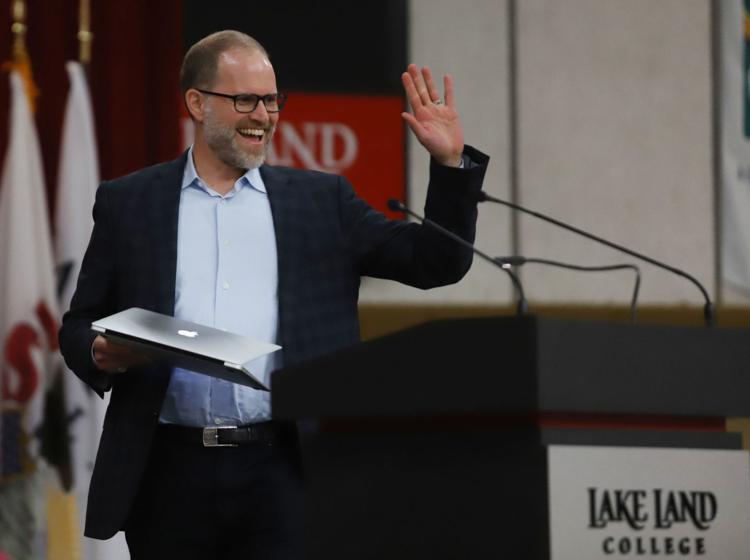 Dick Lumpkin Memorial Ceremony 7 5.11.19.jpg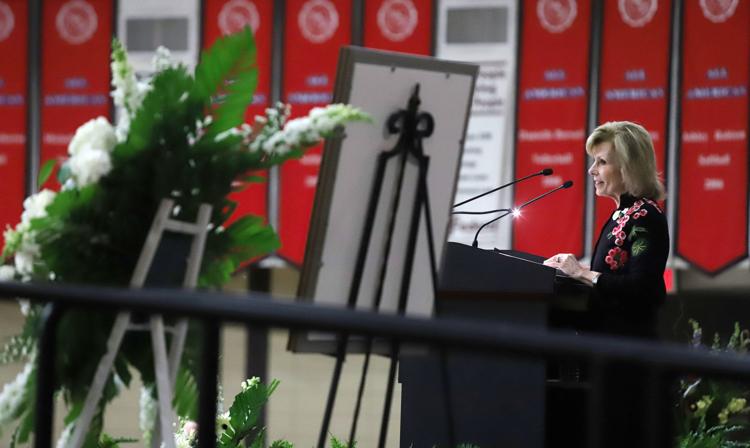 Dick Lumpkin Memorial Ceremony 8 5.11.19.jpg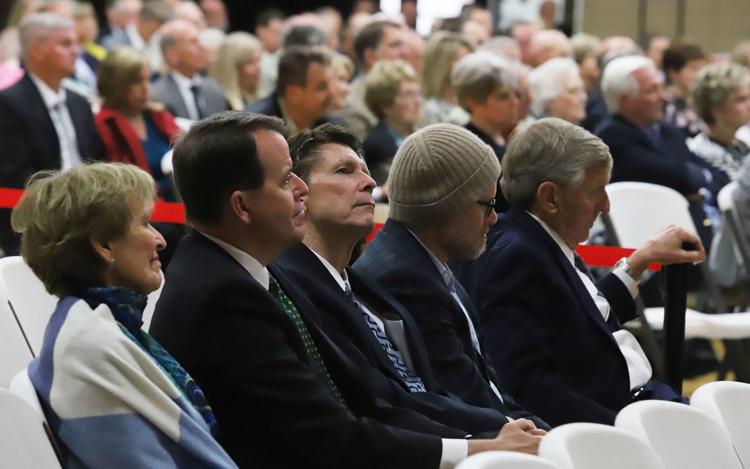 Dick Lumpkin Memorial Ceremony 9 5.11.19.jpg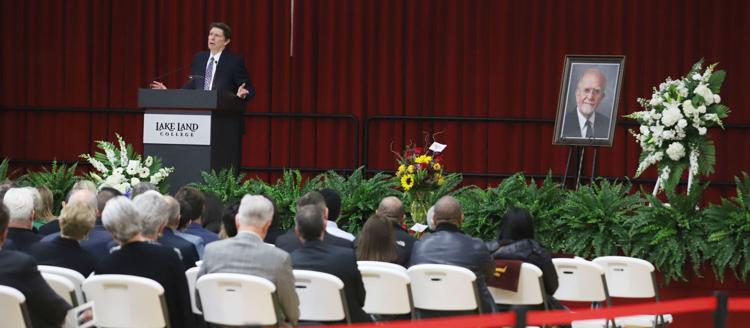 Dick Lumpkin Memorial Ceremony 10 5.11.19.jpg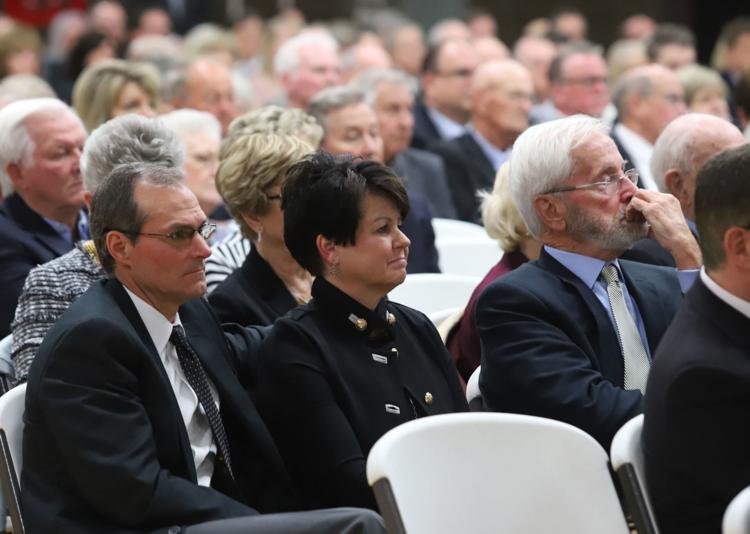 Dick Lumpkin Memorial Ceremony 11 5.11.19.jpg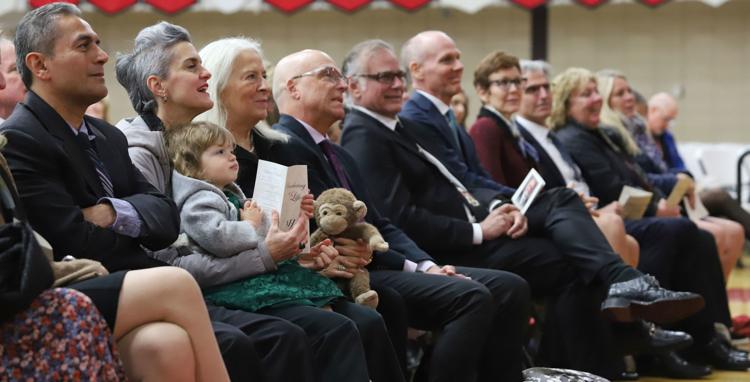 Dick Lumpkin Memorial Ceremony 12 5.11.19.jpg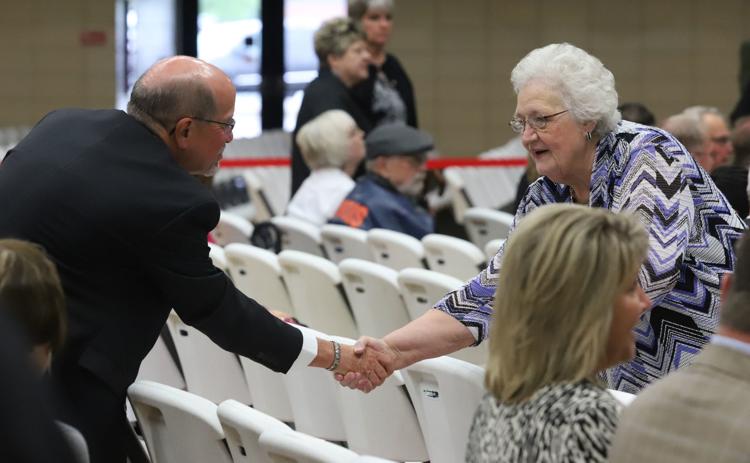 Dick Lumpkin Memorial Ceremony 13 5.11.19.jpg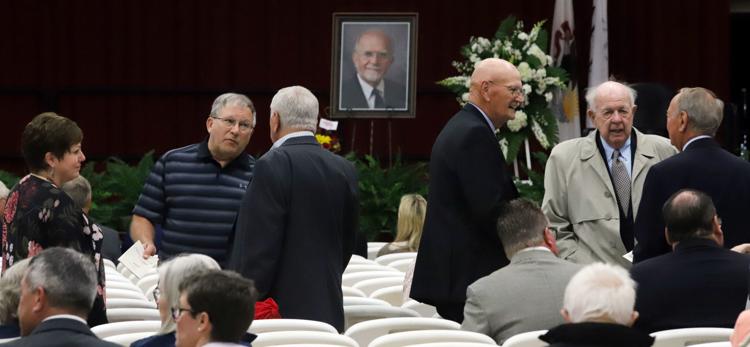 Dick Lumpkin Memorial Ceremony 14 5.11.19.jpg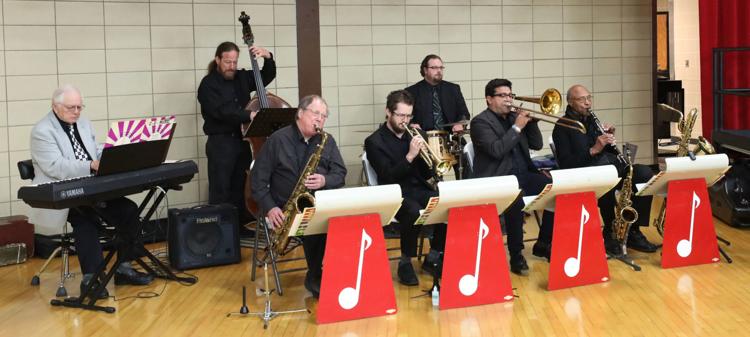 Dick Lumpkin Memorial Ceremony 15 5.11.19.jpg