Hi there,
We hope you're enjoying your Journal Gazette/Times Courier subscription! If you haven't yet, make sure to try out your unlimited access to jg-tc.com, the daily E-Edition, and our mobile apps.
Did you know that you can manage your account online?
You can make payments, request a vacation stop, and contact us with questions.
Thank you for subscribing!
---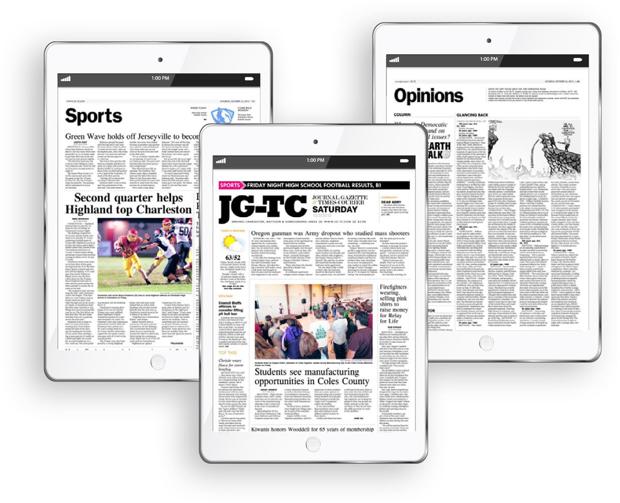 Did you know we also deliver by email?
Sign up to receive the E-Edition in your inbox.
---
Need Help? Call 800-453-2472
Manage Account | Activate Digital | Contact Us | Place an Ad