NEW YORK (AP) — Even progressively minded movies about abortion have usually focused on the morality of the decision. Eliza Hittman wanted to …
NEW YORK (AP) — In a March 30, 2020 story about a claim by Sen. Marco Rubio that some media members couldn't contain their glee that the Unite…
NASHVILLE, Tenn. (AP) — When singer-songwriter Brandy Clark went into the studio to record her next album, many of her songs reflected on the …
SALT LAKE CITY (AP) — An eclectic community known as Hobbitville in Salt Lake City will be turned into a public art park amid efforts to prote…
LOS ANGELES (AP) — "Wicked" fans are going to have to wait even longer to see Stephen Daldry's film adaptation of the popular Broadway musical…
Nation of Language, "Introduction, Presence" (self-released)
NASHVILLE, Tenn. (AP) — Country singer Caylee Hammack and her band are facing months without income after the concert industry came to a halt …
NEW YORK (AP) — Even progressively minded movies about abortion have usually focused on the morality of the decision. Eliza Hittman wanted to …
LOS ANGELES (AP) — "Wicked" fans are going to have to wait even longer to see Stephen Daldry's film adaptation of the popular Broadway musical…
Sonic The HedgehogGenre: Kids & FamilyRelease Date: 2020-02-14© ©2020 Paramount Pictures and Sega of America, Inc. All Rights Reserved.
Bad Boys for LifeGenre: Action & AdventureRelease Date: 2020-01-17© © 2020 Columbia Pictures Industries, Inc. and 2.0 Entertainment Borrow…
Bad Boys 3 - Movie CollectionSony Pictures Entertainment Genre: Action & AdventureMoviesRelease Date: 2020-03-31
The documentary looking at Michael Jordan's last championship season with the Chicago Bulls is set for release nearly two months sooner than e…
NASHVILLE, Tenn. (AP) — When singer-songwriter Brandy Clark went into the studio to record her next album, many of her songs reflected on the …
Nation of Language, "Introduction, Presence" (self-released)
NASHVILLE, Tenn. (AP) — Country singer Caylee Hammack and her band are facing months without income after the concert industry came to a halt …
NASHVILLE, Tenn. (AP) — Country icon Dolly Parton is making a big donation to help fund coronavirus research, as well as taking time out every…
James Elkington, "Ever-Roving Eye" (Paradise of Bachelors)
Jimmy Greene, "While Looking Up" (Mack Avenue)
NEW YORK (AP) — Lil Yachty, DaBaby and Drake's new rap song "Oprah's Bank Account" is one of Oprah's favorite things.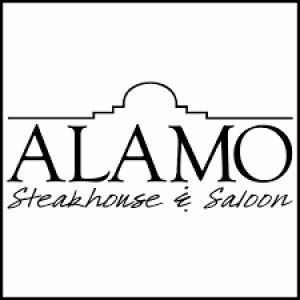 Alamo Steak House & Saloon
Plus, the actor discusses working with Reese Witherspoon, Joshua Jackson, and Kerry Washington.
Creator Peter Nowalk promises lots of 'satisfying' answers.
And don't miss 'The Magicians' for one final quest.
Epic adventures, exotic locales and cocktails mixed to order by bartenders — they may be largely off limits for the moment, but not on a devic…
Plus, late night comes back, James Corden is hosting "Homefest" in prime time, Nickelodeon and ABC News have virus specials, and "The Good Doc…
If you haven't watched "Tiger King: Murder, Mayhem and Madness," don't look here for a recap. That's because the hit Netflix docuseries has mo…
The XXXII Olympiad will take place exactly one year later than originally scheduled.