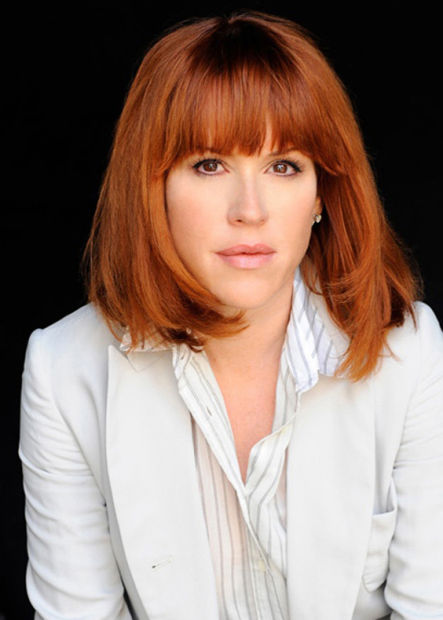 CHARLESTON — The Doudna Fine Arts Center is slated to welcome actor and singer Molly Ringwald, to the stage of the Dvorak Concert Hall at 7:30 p.m. Nov. 13.
The 1980's move icon is on tour with a quartet and paying homage to the great American songbook.
Tickets for an "Evening with Molly Ringwald" are $20 each and are available now.
Singing songs from her debut album "Except…Sometimes," Ringwald has crafted a selection of nine standards that she caps off with her take on "The Breakfast Club" soundtrack classic, "Don't You (Forget About me)."
The performance at Eastern Illinois University's Dvorak Concert Hall will be Ringwald's only performance in Central Illinois.
"I grew up in a home filled with music and had an early appreciation of jazz since my dad was a jazz musician [pianist Bob Ringwald]," Ringwald said in a press release.
She added that she started singing with her father's band at the age of 3 and jazz music continues to be one of her passions, along with acting an writing.
"I like to say jazz music is my musical equivalent of comfort food. It's always where I go back to when I want to feel grounded," Ringwald said.
An actress of both stage and screen, Ringwald earned a Golden Globe nomination at the age of 13 for her role in the film, "Tempest."
She went on to star in other films, including "The Pick-Up Artist," "For Keeps," "Fresh Horse," "Betsy's Wedding" and the now-iconic John Hughes movies "Sixteen Candles," "The Breakfast Club," and "Pretty in Pink."
You have free articles remaining.
Ringwald has also appeared as "Sally Bowles" in the Broadway production of "Cabaret," and the London production of "When Harry Met Sally."
Currently, she can be seen appearing in the breakout hit, "The Secret Life of the American Teenager" on ABC Family.
She is also on the road promoting her new novel, the national bestseller, "When It Happens to You."
In addition to the Nov. 13 performance, Ringwald can be heard the following night when she will makes a guest appearance with the EIU Jazz Lab Band.
The performance with the Jazz Lab Band is scheduled for 7:30 p.m. Thursday in Dvorak Concert Hall.
Tickets for the Jazz Lab Band concert are $5 each.
On the night of the concert, the Doudna will be offering food and beverages.
Guests can purchase dessert and beverages prior to the show and at intermission.
"Many of our guests have asked for some type of food offerings," said Dan Crews, director of patron services at the Doudna Fine Arts Center. "I think those attending will enjoy the desserts and beverages available. If the feedback is good, we may expand the service to future events."
Tickets for "An Evening with Molly Ringwald" can be purchased online at www.eiu.edu/doudna or at the Doudna Fine Arts Center Box Office.
Box office hours are 11:30 a.m.-5:30 p.m. Tuesday through Thursday, 11:30 a.m.-2:30 p.m.Friday, and one hour prior to the scheduled performance.
For Doudna reservations and information, or to arrange accommodations for those needing special assistance, contact Doudna Fine Art Patron Services at 217-581-3110 or doudnatix@eiu.edu.