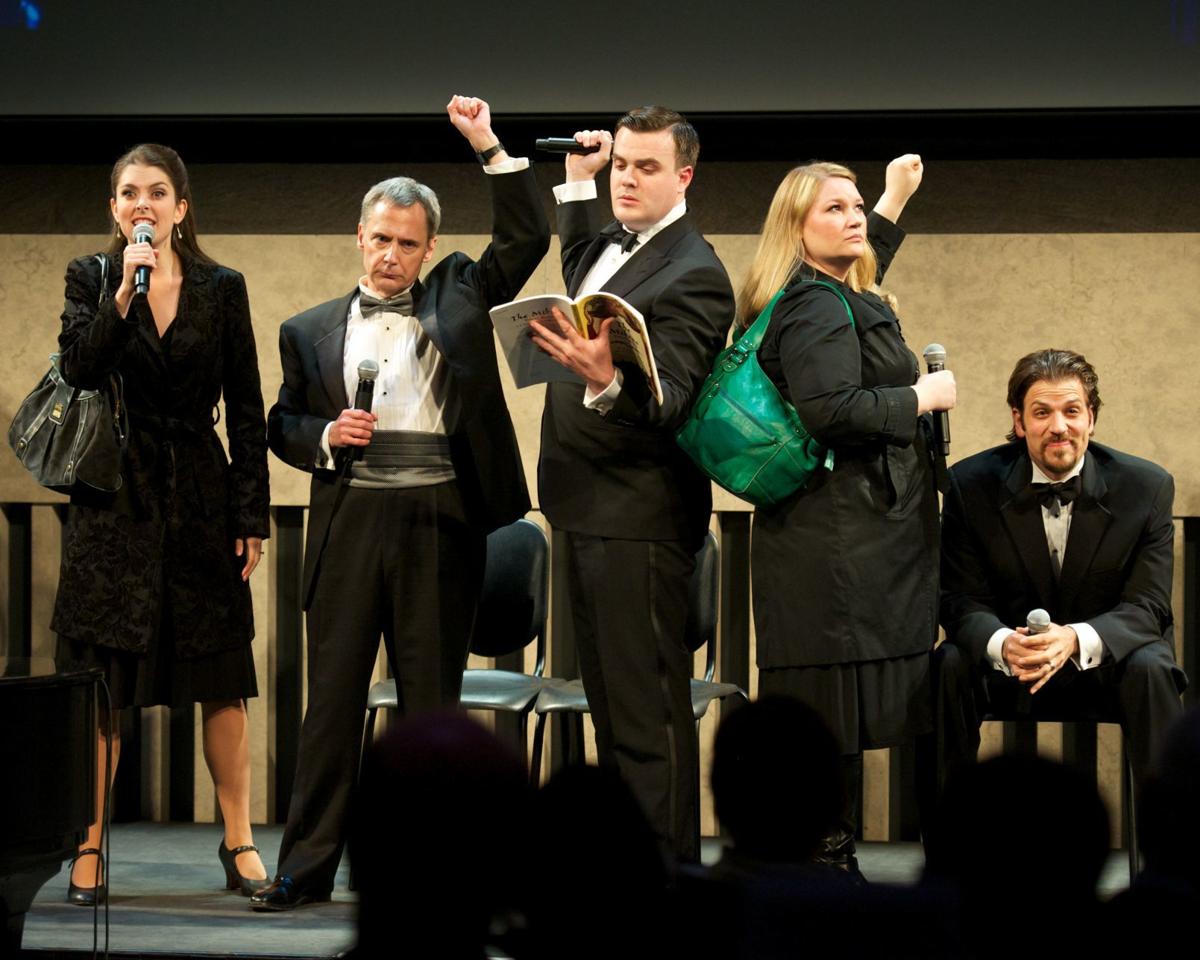 CHARLESTON — A bit of Broadway is coming to east central Illinois when the New York Gilbert & Sullivan Players bring their award winning production of "I've Got a Little TWIST" to the Doudna Fine Arts Center at 7:30 p.m. Friday, Jan. 17. It's where The Mikado meets The Music Man. Where the HMS Pinafore sets sail for Brigadoon. Where the Pirates of Penzance take shore leave On the Town. And it's one night only in the Doudna Theatre located on the campus of Eastern Illinois University in Charleston. Tickets are available now.
To those who know and love G&S, the truth is that Gilbert & Sullivan were the first writers of what is now known as "musical theatre."
"I've Got a Little TWIST" is a one-of-a-kind show that features favorites form Rodgers & Hammerstein, Bernstein, Sondheim, Lerner & Loewe, Meredith Wilson, and Jerry Herman.
You have free articles remaining.
Performed by six of the best talents from New York Gilbert & Sullivan Players – an organization dedicated to "giving vitality to the living legacy of Gilbert & Sullivan" – this is a diverse, unique and entertaining night of fantastic music, old and new. The show simultaneously speaks to audiences who are new to Gilbert & Sullivan as well as die-hard aficionados. The audience will be treated to song and dance, beautiful ensemble singing, and laugh out loud comedy, while leaving the theatre with an intimate knowledge of what famous 20th century lyricist Johnny Mercer said: "We all come from Gilbert."
Tickets for "I've Got a Little TWIST" are $20 for general admission, $15 for seniors (62+), and $10 for students and can be purchased online at www.doudnatix.com or at the Doudna Fine Arts Center Box Office. Box Office hours are Tuesday through Thursday 11:30 a.m. to 5:30 p.m., Friday 11:30 a.m. to 2:30 p.m., and one hour prior to the scheduled performance.
The Doudna Fine Arts Center is located at 1860 South 7th St. in Charleston on the campus of Eastern Illinois University. Convenient free parking is located near the fine arts center. For more information or to arrange accommodations for those needing special assistance, contact Doudna Fine Arts Box Office at 217-581-3110 or doudnatix@eiu.edu.