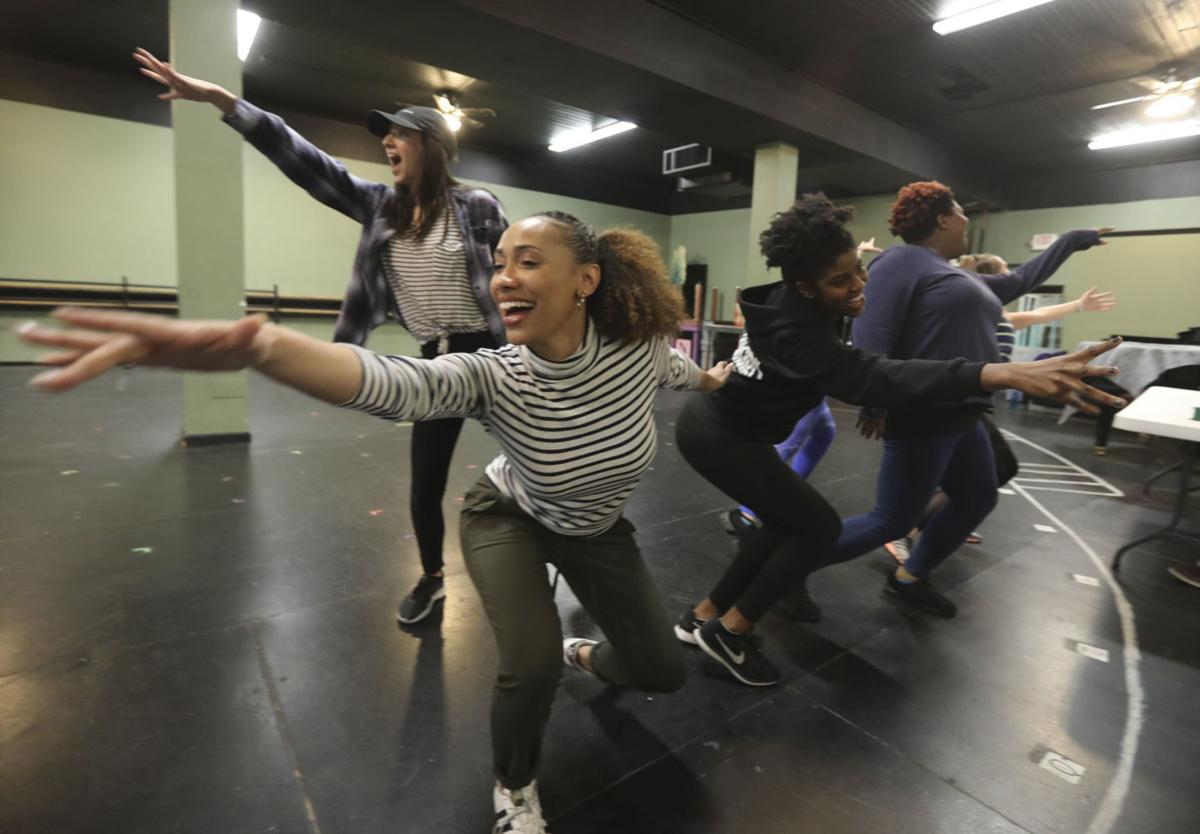 SULLIVAN — From Doo Wop to Disco, women have contributed to the success of many popular hits.
Cyphert co-wrote the show with John Stephens, Little Theatre's executive director. "Well, I conceived the show," he said. "Because it is a tribute show, we didn't write any original material."
Stephens and Cyphert wanted to create a similar show to other revues they've performed in the past, such as "Million Dollar Quartet."
"The audience seems to enjoy these type of shows," Cyphert said. "And we enjoy the music of the legendary divas."
The show does not have an overall story. "The orchestra on stage gives it a concert feel," Cyphert said.
The writers kept the audience in mind in creating the energetic show. "Give them what they want to see," Stephens said. "People should feel they are truly entertained and get what they are expecting, so we want to be traditional."
A couple of years ago, the theater halted its spring production. When they decided to bring the pre-season show back, they wanted to provide a stage performance everyone would like. "We wanted to do something that played to our audience," Stephens said.
The writers chose music the crowd would know. "We wanted to make sure our audience can walk away singing the music," Stephens said.
Finding the right performers has been an endeavor for the directors. According to Stephens, although the music is familiar, it is not easy to sing. "It's challenging music," he said.
The process of creating "Divas" began in October. "So this was a quick process," Cyphert said. With the help of musical director Andy Hudson and his arrangement of the music, the directors are sure the show will be a success.
Six divas will be on stage representing various artists with two male dancers adding extra style to the show. The Little Theatre audience will see some familiar faces, including Heather Beck and Britney Ambler, as well as a few new performers.
"Divas" is an introduction to the upcoming summer season. The first musical, "The King and Marilyn," will be June 3. The theater will continue highlighting old and new music with classics such as "Guys and Dolls" and "Saturday Night Fever."
---
Remember these places? Decatur's rich theater history
Contact Donnette Beckett at (217) 421-6983. Follow her on Twitter: @donnettebHR
Stay up-to-date on what's happening
Receive the latest in local entertainment news in your inbox weekly!