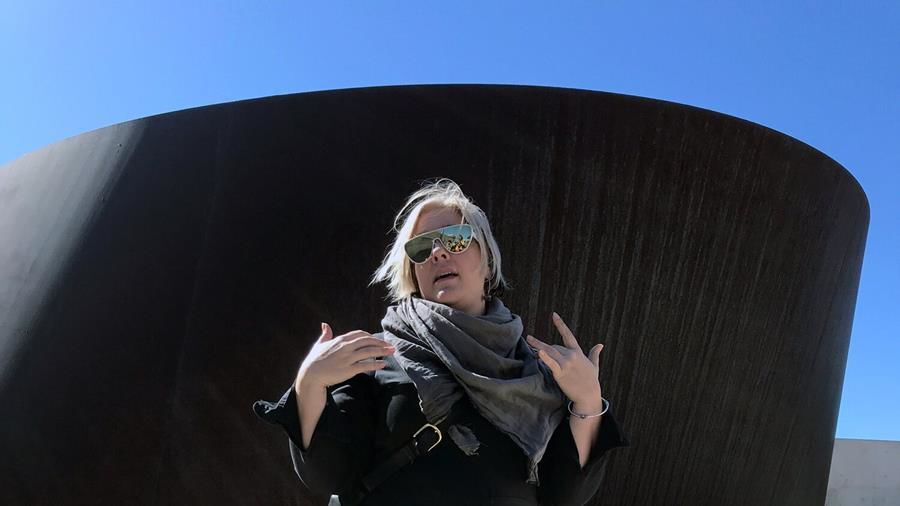 CHARLESTON — The Tarble is pleased to announce the arrival of Jennifer Baker, who began her tenure as Director and Chief Curator on June 1. She follows Rehema C. Barber, who led the Tarble from 2015 until 2019, and will be its fourth director since its founding in 1982. In her role, Baker will continue the Tarble's history of providing a platform for artists and expand the institution's critical role as a teaching museum for Eastern Illinois University and the communities of east central Illinois.
"We are delighted to welcome Jennifer Baker to EIU as our new Director and Chief Curator at the Tarble," says Anita K. Shelton, Professor of History and Interim Dean of the College of Liberal Arts and Sciences.
"Ms. Baker comes to us from Kansas City, Missouri, where she has most recently been both a lecturer and critic-in-residence at the University of Kansas and a Curator of Exhibitions at Powell Gardens. Prior to this, Ms. Baker worked as Assistant Curator at the Kansas City Art Institute and as Curatorial Assistant at the Pulitzer Arts Foundation, St. Louis. Ms. Baker holds an MFA in Visual Art from Washington University in St. Louis and a BA in Art and Psychology from Northeastern Illinois University. Ms. Baker is a curator, teacher, writer, and artist, who works, among other media, in handmade paper. We warmly welcome Ms. Baker to the Tarble, to the CLAS, to EIU, and to our community, and look forward with great anticipation to the new and exciting experiences in the Arts that Ms. Baker and the Tarble Team will bring to us."
Chris Kahler, Professor of Art and Chair of the Department of Art and Design, says, "On behalf of the Tarble Advisory Board and as Chair of the Search Committee for the new Director of the Tarble Arts Center, I am pleased to welcome Jennifer Baker to EIU. Mike Schuetz did a wonderful job as Interim Director, and the transition is going to be more successful due to his and the Tarble staff's hard work. Former Director Rehema Barber provided us with stellar programming and a unique vision that increased our national visibility, and Jennifer follows with a strong vision for the Tarble. She will provide guidance in the coming years for new and continued programming of the highest caliber, with her emphasis on community and a keen awareness of all historical periods of art. I look forward to seeing what is possible, and wish her all the best."
---
LOOK BACK: Photos of Charleston's past
Stay up-to-date on what's happening
Receive the latest in local entertainment news in your inbox weekly!