The Arthur Atwood Lions Club contributes to student scholarships and various charities in the area including local food pantries and Christmas…
Continuing to celebrate their award-winning culinary scene, Visit Champaign County will once again showcase local restaurants in the greater C…
If you haven't ventured beyond Bloomington-Normal to fill your feedbag, try any of these hidden gems.
Saturday, November 16 is National Fast Food Day! If you're looking for a quick bite to eat, today's your lucky day!
Thursday, October 17, 2019 is National Pasta Day! There are plenty of great places near you where you can celebrate the day and fill up on carbs.
Monday, October 14, 2019 is National Dessert Day! There's no better reason to treat yourself with a sweet treat today!
We asked and you answered. Here are your favorite pizza places in our community. 
Friday, October 4, 2019 is National Taco Day! Taking some time to enjoy some Mexican food is never a bad idea, and for today, we've got you covered.
September 29 is National Coffee Day. Why not start your day off with a hot (or cold) cup of coffee from one of these local places?
McDonald's is finally taking a nibble of the plant-based burger.
Thursday, September 26, 2019 is National Better Breakfast Day! While the entire month of September is dedicated to the most important meal of …
Wednesday, September 18th, 2019 is National Cheeseburger Day! No matter how you like them cooked, or what you like on them, today's your day t…
Saturday, September 14, 2019 is National Cream-Filled Doughnut Day! Whether it's with breakfast, or an end of the day dessert, there's no doub…
Thursday, September 12, 2019 is National Chocolate Milkshake Day! If you're interested in enjoying the classic cool treat, today's your lucky day!
August 2019 is National Catfish Month! If you're a fan of seafood, this one's for you!
ARTHUR — The Illinois Pork Producers Association (IPPA) launched a new contest on Facebook to bring awareness to the best pulled pork sandwich…
February 9, 2019 is National Pizza Day. If you're looking for a pizza place to eat at this weekend to celebrate, here are some local pizza pla…
Murray Bros. Caddyshack Restaurant opened Tuesday afternoon in suburban Rosemont. Named after the cult classic comedy film from 1980, this is …
If you could picture the most unlikely place to serve deep dish pizza, the new Beatrix Market (23 E. Jackson Blvd.) in the Loop would probably…
More than 200 people are already booked for the trip.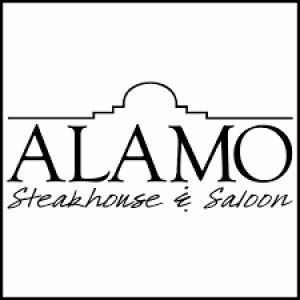 Alamo Steak House & Saloon
Thousands of people will visit Casper for the Aug. 21 solar eclipse. And while the 2 minutes and 26 seconds of darkness will be the highlight,…
In honor of National Pizza Day, the experts at FindTheHome wanted to discover the cities that love pizza the most. Spoiler: Tucson is not Ariz…
MARSHALL -- A murder mystery dinner is planned at 6:30 p.m. Friday (Illinois time) and 7:30 p.m. (Indiana time) at the Castle Finn Winery loca…
Gallery Talk set on Graduate Art Exhibition at Tarble
MATTOON -- Community members are invited to join Sarah Bush Lincoln Health Center's AdvantAge 50 program on April 30 for a trip to historic Ga…
Alpha Upsilon Sorority of ESA to hold Easter Seals Benefit