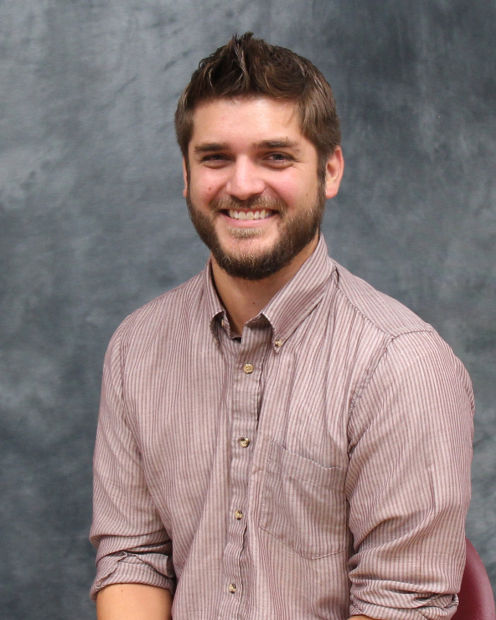 MATTOON — This year the judge for the annual Lake Land College Foundation Art Heritage Show is Ben Cohan, art instructor at Lake Land College.
I'm looking forward to seeing local talent on display," said Cohan. "To have a venue for local artists to be recognized is a very valuable thing. With these types of exhibits, community support is key, and I hope to see the community support our young artists as well as our more established artists. I am excited to see the work and get started."
"There are so many factors to consider when assessing artwork," said Cohan. "Looking for an attention-grabbing image or object is a good start. From there, technique, compositional choices and creative problem-solving are of interest to me. I think anyone looking at artwork enjoys being surprised, so I imagine I'll have some of those moments to look forward to, as well."
A reception for all exhibiting artists will be held Oct. 10 in the Lake Land College Virgil H. Judge Learning Resource Center from 7 to 8:15 p.m. Presentation of awards and individual critiques for artists who request them will take place during the reception.
Instructions to enter the competition are as follows: a $10 entry fee for each entry in the Professional and Amateur divisions and a $5 entry fee for each piece in the Student division are required at the time entries are submitted.
You have free articles remaining.
On the back of each entry, list the name of the artist, artwork title, division and either the asking price or "not-for-sale."
All art work must be framed and wired for hanging on a hook. Failure to do so will disqualify the artwork from the show. Sculptures or other 3D pieces do not need to be wired for hanging. These entries will be placed in, on, or by a display case.
Monetary awards of $100, $50 and $25 will be given to first, second and third place winners in each of the three categories: professional, amateur and student. One Best of Show in the Professional and Amateur Division combined will receive a $150 award. A Best of Show Award in the amount of $150 will also be awarded for the Student Division. The First National Bank of Mattoon will sponsor the Professional and Amateur Division, and the Prairie Field Folk Art and Craft Show will sponsor the Student Division. The Student Division is open to students in grades 6-12.
For more information or inquiries, contact Dave Cox, director of alumni and foundation at 217-234-5376.
Cohan earned an associate degree in art from Lake Land College in 2004. He went onto Millikin University to complete a bachelor of fine arts, graduating in 2006. He received a master of fine arts from Southern Illinois University, Carbondale in 2009.
At Lake Land, Cohan teaches painting, drawing and art history. He lives in Sullivan. For more information and a more complete portfolio of works, visit: www.mbencohan.com or email Ben directly at: ben_cohan@yahoo.com.