Nine p.m. in the '80s was a great time to be awake if you were kid. Sure Cooks Mills' nights just seemed to be that much darker knowing that y…
Warning: The Rock's particular brand of inspiration does not always include safe-for-work language. 
NASHVILLE, Tenn. (January 6, 2016) – Taylor Hicks, the platinum-selling artist and entertainer from Alabama whose soulful vocals won over Amer…
Leonard Nimoy, famous for playing officer Mr. Spock in "Star Trek," died Friday, Feb. 27, 2015 in Los Angeles of end-stage chronic obstructive…
CHARLESTON -- Abstract painter William Conger will present a public talk at 7:30 p.m. Tuesday in the Tarble Art Center Atrium.
MATTOON – Singing telegrams are a rarity these days, but a local singing group will offer special deliveries again this Valentine's Day to rai…
MATTOON — Singing has always been a passion and a dream for Missy Gawthorp.
PARK CITY, Utah (AP) — The normally private Taylor Swift premiered an intimate documentary Thursday at the Sundance Film Festival in which the…
PARK CITY, Utah (AP) — Plenty of change is in the air at the Sundance Film Festival, where 128 feature films are set to premiere over the next…
Feel like a good movie? People are buzzing about these new releases. Stay in tonight and stream one of this week's most popular movies.
Movie critic Bruce Miller says "The Gentleman" shows Hugh Grant's best days may not have been as a posh Brit, but as a scrappy one. Also "The …
Movie Critic Bruce Miller says 'The Gentleman' shows Hugh Grant's best days may not have been as a posh Brit, but as a scrappy one, willing to…
It's really not a good sign when a movie ends with a bold, shocking flourish and much of the audience can be heard muttering through the credi…
LOS ANGELES (AP) — Questions have loomed for years around the nominations process for the Grammy Awards. But the doubts reached a new level th…
The Haden Triplets, "The Family Songbook" (Trimeter Records)
LOS ANGELES (AP) — Rapper YG was arrested Friday at his Los Angeles home on suspicion of robbery just two days before he is scheduled to perfo…
NEW YORK (AP) — Celebrities, beware: "Punk'd" is being revived. And this time Chance the Rapper is the one doing the punk'ing.
NEW ORLEANS (AP) — As 84-year-old Cajun music legend Doug Kershaw looks back, he's still looking ahead too — fiddling, singing, writing and pe…
Dolly Parton can now add "social media prowess" to her laundry list of talents.
Ethan Gruska, "En Garde" (Warner Records)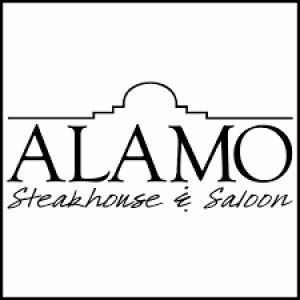 Alamo Steak House & Saloon
Jim Lehrer, the legendary debate moderator and former anchor of the "NewsHour" television program, died Thursday. He was 85.
Aidy Bryant returns as Annie in this irreverent comedy.
The two reflect ahead of a big episode for Randall and Beth and shout out costar Justin Hartley for his first episode as director.
Awkwafina's brash, screeching shamelessness fits well with Comedy Central's irreverence in a sitcom based on the Golden Globe winner's life.
Ted Danson, Tiffany Haddish, Drew Brees and more A-listers appear as participants. Plus, find out what else is in store!
Here's when Peter will be back on your television screen.
Plus, catch 'Home Town' on HGTV.