Navigating through this unprecedented time has undoubtedly been tough on everyone; both consumers and business owners alike.
In an effort to help stimulate our community's economy and promote local businesses, Choose Charleston Gift Cards will be available to purchas…
As we look to move towards "back to normal," we all know our new normal will look a little bit different than it has in the past.
These virtual events are intended to connect our community to our local businesses and provide some fun and entertainment, while allowing for …
There are still so many ways to shop local and support our business community while also connecting with your friends and family.
Now more than ever, it is imperative to remember the importance of the 2020 Census.
As many of us took to working from home this past week, our new normal of sheltering in place, can seem a bit daunting.
In light of the recent developments with the restrictions on public events in Illinois to help combat the spread of COVID-19, the Charleston a…
The Charleston Area Chamber of Commerce Energy Savings Program is still going strong, with 75 participating members.
While many of us are thinking spring, the Charleston Chamber and the Charleston Complete Count Committee are thinking… The 2020 Census.
The Charleston Area Chamber of Commerce is busy preparing for the 2020 Annual Dinner, to be held Saturday, Jan. 25th, in Eastern Illinois Univ…
2019 was a year of great success for the Charleston Area Chamber of Commerce and the business community as a whole.
If you're still searching for the perfect gift for your family, friends, or colleagues consider giving them a Choose Charleston Gift Check fro…
Not only are there wonderful shops and restaurants to frequent this holiday season but the community hosts some incredible celebrations this t…
Put your money where your heart is and shop local for Small Business Saturday!
The importance of the upcoming census was a topic at the recent Community Update Breakfast held by both Mattoon and Charleston Chambers of Commerce.
Learn about the upcoming Community Update Breakfast to be held by both Mattoon and Charleston Chambers of Commerce in this week's column from …
Learn about the upcoming Charleston Chamber Sip and Shop Market in this week's column from Jessica Killough.
Learn how to join the Charleston Chamber of Commerce in this week's column from Jessica Killough.
This week's Charleston Chamber of Commerce column reminds you that this is a census year and has information as to how you can help.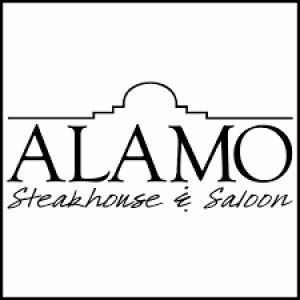 Alamo Steak House & Saloon
With this heat and a little break in the rain, it certainly seems that summer is in full swing here in Charleston.
I love the Fourth of July. To me it means cooking out, being with family, and, my favorite, Red White and Blue Days and the parade.
Did you know the Charleston Area Chamber of Commerce has a travel program? Many people are busy planning their summer vacations and their vaca…
Thank you to everyone who came out for the 3rd annual Tour de Charleston! From our cyclists, to our spectators and our volunteers, we enjoyed …
Our 3rd Annual Tour de Charleston, sponsored by 1st Fed of Central Illinois, is right around the corner on Saturday, June 1st. We are so thril…
Many of you may remember from my previous article that 2019 marks the 100th year of the Charleston Area Chamber of Commerce but did you know t…