Uphoff is recipient of agricultural scholarship
ARTHUR -- The ALAH FFA Alumni Chapter are offering scholarships for the 2019 – 20 school year. The scholarships are available to students who …
Windsor FFA to hold annual banquet and auction
Trucking regulations can be complicated, and farm exemptions compound that complexity. Seems everyone has a different answer to your question.
MATTOON -- The Coles County Farm Bureau Foundation will again award scholarships this spring to students who plan to or are studying agricultu…
MATTOON -- Registration is now available for the Unified Carrier Registration (UCR). The fees, normally due Jan. 1 of each year, had been dela…
MATTOON -- The Coles County Farm Bureau will hold its 102nd Annual Meeting on Jan. 14, 2019.
CHICAGO -- The Coles County Farm Bureau was recognized for its achievements during the 104th Annual Meeting. Coles County Farm Bureau received…
BLOOMINGTON -- Agriculture students and Illinois Farm Bureau members and their children are encouraged to apply for 72 college scholarships of…
Coles County Farm Bureau will have three voting delegates at the Illinois Farm Bureau annual meeting this year in Chicago. The meeting will be…
Gathering and tradition are two words often associated with Thanksgiving -- gathering of the harvest, gathering of friends and family to celeb…
Farmers are being faced with more challenges -- low market prices and high input costs, waiting for an approved legislative farm bill, etc. Wi…
The Coles County Farm Bureau will be offering their annual Farm Bureau Membership Program -- Citrus and Pecan Sales. This year the citrus will…
The deal has just gotten sweeter for Farm Bureau members the Ford Motor Company has launched the exclusive Affinity Program (October 15, 2018 …
The Coles CFB Foundation raised over $11,000 during the annual silent auction and 50/50 raffle! Thank you to all who attended and helped raise…
National Farm Safety & Health Week is Sept. 16-22 and it's time to remind everyone working in agriculture to make health and safety a prio…
Volunteers hit the fields last Friday to conduct the 2018 Coles County Yield Survey.
The Coles CFB Young Leaders appreciate all the support the group has received in promoting our youth and the future of agriculture during the …
BLOOMINGTON -- The Illinois Farm Bureau (IFB) launched its newly redesigned website, making it easier to find information and events, and to i…
Please see the revised dates on the Young Leader Activities. Sorry for any confusion this may have caused. We look forward to seeing you at th…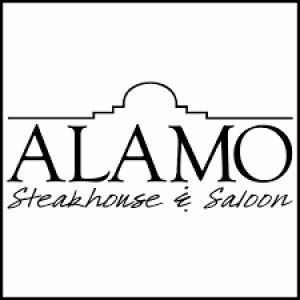 Alamo Steak House & Saloon
CHAMPAIGN -- Soils continue to be warmer than normal in mid-July, according to Jennie Atkins, Water and Atmospheric Resources Monitoring (WARM…
The Coles County Fair will soon be here! The fair will run from July 29 to Aug. 5 at the fairgrounds in Charleston.
The application process for the Strength With Advisory Teams (SWAT) is now open. Applications are due by Aug. 15.
NORMAL -- "Thriving in Today's Market. Real Management. Real Knowledge" is the theme for the 2018 Farm Income and Innovations Conference (FIIC…
Summer is here: As the days continue to get longer and the temperature increases, many people will be working outside more or having fun in th…
Last week the Farm Bureau had a call to action for our members to contact legislators through the Action Request regarding the farm bill. The …
Are you traveling somewhere for summer vacation? Whether you stay near or far, don't forget to sign-up for the Abenity platform, where Farm Bu…