CHARLESTON -- Nashville recording artist Darla McFadden will perform at a special gospel singing celebration at 10:30 a.m. Sunday at Friendshi…
Mattoon Central plans Bible school
MATTOON -- St. Paul's Lutheran Church, north of Mattoon, is sponsoring an Ice Cream Social benefit from 4:30 to 7 p.m. Monday to aid Ed Smith,…
ROYAL -- Southern Raised will perform at 6 p.m. Sunday, April 8, in St. John's Lutheran Church, 203 E Church St. Doors will open at 5 p.m.
FINDLAY -- The First Christian Church plans its second annual Community Easter Egg Hunt on Saturday behind the Okaw Valley Middle School begin…
NASHVILLE, Tenn. -- Earthquake victims in Mexico will get a few more pairs of helping hands this May.
CHARLESTON -- The Fellowship of Christian Athletes is a national organization that has been functioning for nearly 70 years across the country…
SULLIVAN -- Pastor James Maroon is set to mark 10 years at Mt. Zion General Baptist Church in Sullivan.
MATTOON -- On Sunday, at 6 p.m., Southern Illinois' Homecoming Gospel Choir will be appearing in concert at the First Baptist Church in Mattoon.
EFFINGHAM -- In His Hands Orphans Outreach has announced it fourth annual Effingham Celebration Banquet planned for today at Christ's Church.
CHARLESTON -- Bishop Frank J. Beard of Illinois Great Rivers Conference (United Methodist Church) has appointed the Rev. Danny F. Cox as inter…
SAINT MARY-OF-THE-WOODS, Ind. -- Are you interested in an up-close look at the life, faith and community living of the Sisters of Providence o…
NEOGA -- The First Christian Church of Neoga will be celebrating the completion of their church remodel project on Saturday, March 10 from 9 a…
TEUTOPOLIS -- St. Francis parish, Teutopolis hosted the January Prayer Vigil for Life. Fr. Joe Carlos celebrated the 7 p.m. mass assisted by A…
CHARLESTON -- It is that time of year again: the Knights of Columbus Council #4024 Fish Fry season is about to begin. They will be hosting the…
CHARLESTON -- Coalition for People in Need (CPN) volunteers assist with office management and in supplying the CPN Helping Hands ministry with…
EFFINGHAM -- In His Hands Orphans Outreach plans its fourth annual Effingham Celebration Banquet which on March 2 at Christ's Church, 2511 S. …
CHARLESTON -- The public is invited to come and see the "Old Year 2017" out and the "New Year 2018" in with a Morning Worship performance by N…
PARIS -- The Sonshine and Sonbeam Puppeteers will present their 16th annual Christmas musical Sunday, Dec. 10 at 2:30 p.m. at The Presbyterian…
SAVOY -- The Baroque Artists of Champaign Urbana kick off the holiday season with what's sure to become the family's favorite holiday traditio…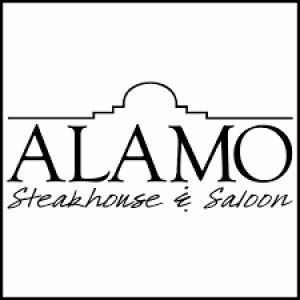 Alamo Steak House & Saloon
MATTOON -- Tired of diets and miracle weight loss programs that don't work? Do you feel as if you have no energy or even depressed?
MATTOON -- The First Presbyterian Church in Mattoon played hosted a crowd of adults and children during its LOGOS Halloween party on Oct. 25.
MATTOON -- Trinity Episcopal Church of Mattoon will celebrate the centennial of its Reuter organ with the fifth and final concert in a series …
ARTHUR -- Community members are invited to join Arthur Christian School for homecoming weekend festivities on Friday, Nov. 17 to support the s…
CHARLESTON -- A desire for harmony, freedom and more love is natural to all of us. Practitioner of Christian Science healing, Josh Niles, says…
TEUTOPOLIS -- Visitors can view more than 30 rooms of the Teutopolis Monastery Museum on Sunday.
CHARLESTON -- Gospel music recording artists The Chosen Ones will be appearing at 7 p.m. Saturday. The concert will be held at Friendship Bapt…