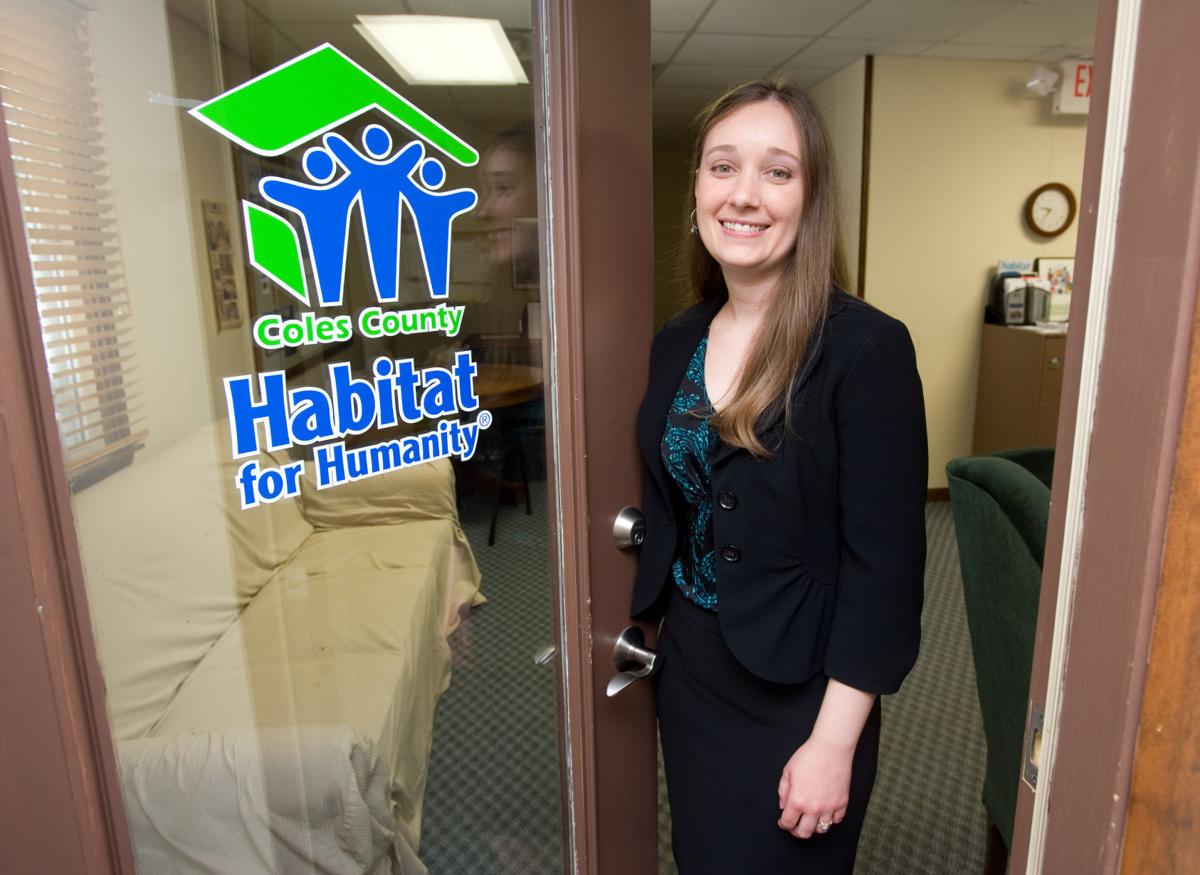 CHARLESTON -- Mattoon native Melissa McDaniel spent more than a decade working on affordable housing and small business development as an administrator with a nonprofit organization in Chicago.
Now, McDaniel has put that professional experience to work back in her home community as the new director of Coles County Habitat for Humanity.
"I am just so happy to have been chosen as the executive director by the board," McDaniel said. "This position feels like a perfect fit for me. It feels like home."
McDaniel said she moved to Chicago 16 years ago to attend the University of Illinois campus there, where she earned a bachelor's and a master's in social work. Her master's has a focus on community development and nonprofit administration.
After graduation, McDaniel applied her education to employment with the North River Commission nonprofit community development organization. McDaniel said she worked for four years as the executive director for the commission's Albany Park Chamber of Commerce and its Lawrence Avenue Development Corp.
Then, McDaniel worked for just under three years as the executive director for the North River Commission itself followed by six years as a program director for the commission.
McDaniel said she and her husband, Mattoon native Tony McDaniel, enjoyed living in Chicago, but it did not feel like home for them and their 5-year-old daughter, Sophie. She said they wanted Sophie to be near her two grandparents in Mattoon -- Dick and Gayla McDaniel, and Mike and Laura Martin.
"It's really that sense of wanting to be close to family and wanting our daughter to be raised growing up with her family around her," McDaniel said.
The executive director position with Habitat for Humanity has provided a great opportunity for her to work in Coles County and pursue her lifelong "great passion" for affordable housing, McDaniel said. She noted that, as a child, she donated her allowance and held bake sales to help the Salvation Army and other charitable groups.
As Habitat's executive director, McDaniel said she will use her professional experience in fundraising to help ensure this nonprofit group has a variety of funding source for its efforts to build homes for families in financial need. She said home ownership creates stability for families and helps end generational poverty.
"It's really not about giving a hand out to families, it's about giving a hand up," McDaniel said. "You are really giving those families a chance to break out of a cycle."
McDaniel said looks forward to working with Habitat families to ensure they are ready for home ownership and to building partnerships with the business community to help make these homes possible.
Coles County Habitat, now in its 27th year, recently helped its 35th family get a home, McDaniel said. The nonprofit organization repurposed a former Habitat home for this family and is preparing to repurpose another former Habitat home, she said. In addition, she said they have funding available to build a new home.
McDaniel said much of her work as executive director will focus on helping prospective volunteers find their right fit with Habitat. She said they can help with home construction and remodeling, family support, office work, staffing the Re-Store in Charleston, or other tasks.
"There are lots of ways to be involved," McDaniel said. "There is a role for everybody."
More Information is available by calling Coles County Habitat for Humanity at 217-348-7063.
Be the first to know
Get local news delivered to your inbox!