Find Local Jobs. Get Hired.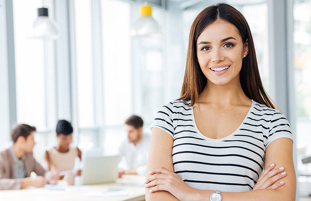 Find local jobs, receive personalized alerts and promote your profile.
Join our Talent Community
Looking for a new job? Browse through the newest job postings on https://jg-tc.com/jobs and find your next career.
The elevator pitch might seem like an outdated idea, but the concept of a short, attention-getting pitch is still valid. Here are some tips on…
Between rising student debt and inflation, it is likely many who majored in the noted subjects have second jobs to pay the bills.
Sometimes, quitting might be the only choice. But there is often more personal and professional growth to be had on the other side.
What are your salary expectations? It's an interview question that's the stuff of nightmares since it can leave you getting paid less than you…
Think burnout is the coronavirus-era phenomenon? Think again.
Here's one more reason to shop earlier this holiday season.