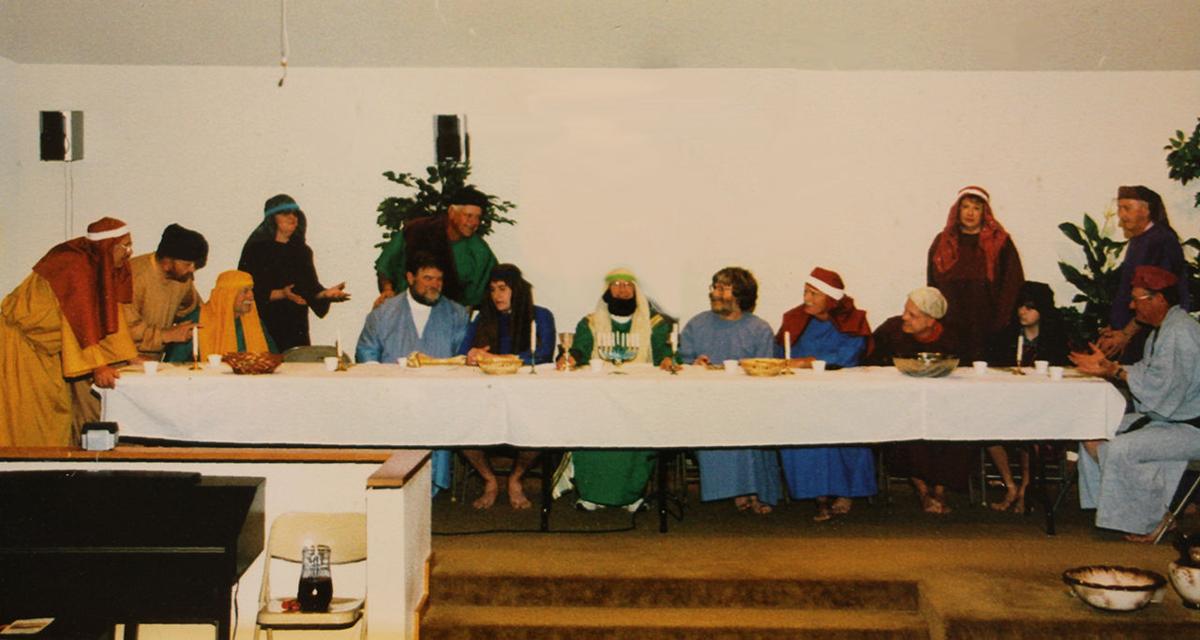 CHARLESTON -- The First Baptist Church (2800 S. University Drive in Charleston) will be presenting a re-enactment of the Last Supper at 6:30 p.m. Thursday.
Church members have made similar presentations over the years. Though two of them are deceased, the photo depicts participants as they looked in 2004. Shown from left to right are Dennis Aten, Ed Ferguson, Bob Jones, Ellen Shupe, Ben Wuersch, Dave Coffey, Josh Due, Pastor Pat Murphy, Dr. Jim Esgar, Jim Clark, Chris Coffey, Bev Esgar, Andy Due, Johnny Bough and Larry Cooper.
Based on scripture sources, this year the following men will portray the 12 disciples, with Pastor Chris Prater representing Jesus on the night before his crucifixion.
The name of the disciple is followed by the name of the church member who will represent that individual. Peter (James Stewart), John (Jason Madlem), Matthew (Royce Marble), Simon (Ben Wuersch), Judas (Jim King), James (Chris Coffey), Thaddeus (Todd Kibler), Bartholomew (Ron Stearns), Nathaniel (Henry Bough), Andrew (Dustin Schaub), Thomas (Jim Glass) and Philip (Mike McNamer).
Cathy Frazier and Corine Kibler will represent women servants.
The choir will sing on three occasions during the service. The program is free and open to the community. Communion will be served at the conclusion of the presentation.