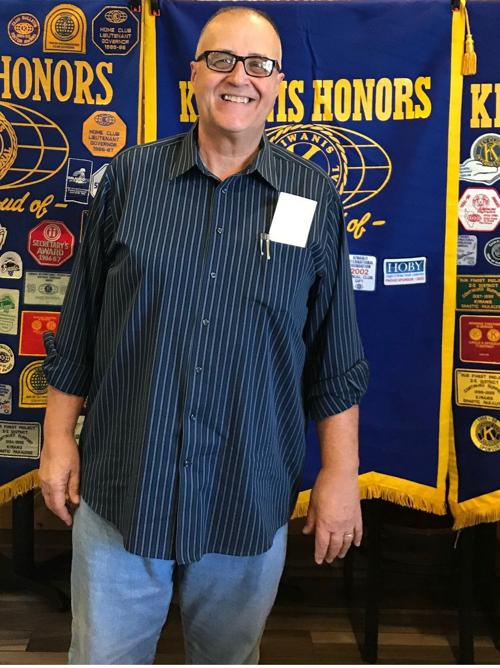 MATTOON — Pastor Ed Stephens with New Mercy Worship Center was the speaker at the Kiwanis Club of Mattoon on Oct. 9. New Mercy is located in the former broomcorn factory and Pepsi bottling plant at 1208 Moultrie in Mattoon.
You have free articles remaining.
Pastor Stephens talked to the club about his church's philosophy that Jesus loves every person and that their church welcomes anyone who wishes to worship there. The church also offer six ministries: Breaking Chains for women who have been abused; Foundations which features small group studies; Fusion youth ministries for children from sixth through 12th grades; New Mercy Kids for children up to the age of five; New Mercy Riders motorcycle club; and Spiritual Recovery for people suffering from addiction. The Spiritual Recovery Group is open to anyone who needs help and support for substance abuse.
For more information about New Mercy Worship Center you can go to the organization's website. For more information about the Kiwanis Club go to www.mattoonkiwanis.com.