The Circle One ladies group of Central Community Church in Mattoon will be hosting their annual Holiday Bazaar Saturday, Nov. 2.
Being a senior in her seventieth decade going on her eightieth, I can't help but look back on what is happening to our nation.
Disciple Women of Marshall Ave. Christian Church to hold rummage, bake sale this weekend
Far too often we think about our spiritual selves as secondary to the everyday life we live in the "real world." Our primary concerns seem to …
For Christians, our journey through the season of Lent has begun.
MAHOMET -- The Resurrection of Faith Tour including The Erwins, a family group out of Texas, and Joseph Habedank, America's Favorite Soloist f…
Palm Sunday services to be held at United Pentecostal
Second Missionary Baptist to install new pastor
St. John the Baptist to hold fish fry
Pre-Lenten retreat for parishioners set
Nearly everyone I know who admits to being "slightly more mature" complains life is going much too fast. I freely admit to finding myself in t…
Old State Road Christian to hold sing along
A grade school teacher taught a class of third-graders. They were bright and energetic youngsters and she enjoyed teaching them. One little bo…
Christmas Eve service set at Greenup Presbyterian
Some years ago my daughter gave me a small book entitled, "God's Little Devotional Book." I've found it to be a blessing in many ways. One med…
Children's Christmas Program to be held
Old State Road Christian to hold Christmas services
There is the story of a woman who had a dream one night.
Church to hold annual cookie walk
Salisbury Church to hold Community Thanksgiving Dinner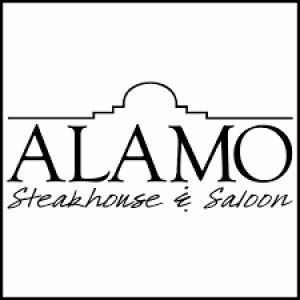 Alamo Steak House & Saloon
Eagle's Wings to perform at Jack Oak Church
Craft and vendor event to be held
Allenville Christian Church plans concert
Family Worship center starting 'Fireproof Your Marriage' program
In a small book of meditations entitled, "Coffee Break with God" there is the story of Mungo Park. Mungo, who was a Scotsman, only lived to be…
Pathway Chapel announces worship times
After listening to the news media and reading the newspapers we find it difficult to think there is nothing going on around us that is uplifti…