Serious style isn't about how expensive something is; it's more about the impact that it makes. 
These stunning pictures will make you do a double-take, but show wintery masterpieces an artist has created on her own face. Makeup artist Rom…
What are the top costumes of 2020? These seven were tops in Google searches across the country.
Unlike a fashion show, the models aren't swaying on a ramp in real life. They are depending on digital technology to rescue their annual extra…
Check out some ways you can save money on your next grocery bill, what emergency supplies you should keep in your car in case severe weather s…
While runway looks aren't meant to be worn by the everyday person, these outfits might be particularly difficult to pull off.
There's plenty from which to choose, and all of them can be ordered online so you won't have to leave home to get this year's costume.
Paris, like Milan, London and New York before it, is trying to kick off an unusual fashion season for spring-summer 2021. Here are some highli…
If you live in a place that experiences all four seasons, you know that as the year progresses your wardrobe takes on a seasonal shuffle. Here…
It's the September fashion week season. While the events are far from normal, many have still gone on — either virtually or with smaller crowd…
To honor the ever-changing world of workout styles, Stacker takes a look back at the most iconic workout fashion trends from the 1970s to pres…
The pandemic has sparked broad shifts in the clothes people are wearing, boosting some retailers while leaving others behind.
It's hot outside. Summer means a natural look and lighter makeup, but wearing a face mask adds another challenge, making it easier to sweat of…
Here are a couple of great tips for sprucing up your outfits this summer while keeping cool.
Outdoor activities like fishing, hiking, and hanging by the pool have us reaching for our sunglasses — but the pair that's perfect for one sum…
Ray-Ban Icons 53mm Retro Sunglasses: $154 at Nordstrom
Costa Tuna Alley 580G Polarized Sunglasses: $258.95 at Backcountry 
Maui Jim World Cup Wrap Sunglasses: $248 at Amazon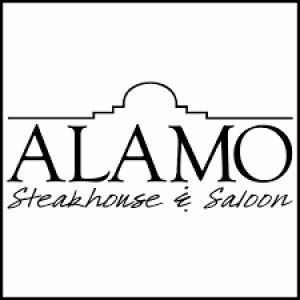 Alamo Steak House & Saloon
Quay Australia x Lizzo Flex 47mm Cat Eye Sunglasses: $55 at Nordstrom
Quay Australia x Lizzo Jaded 146mm Flat Top Sunglasses: $65 at Nordstrom
BP. Be Proud Gender Inclusive 52mm Rimless Heart Sunglasses: $15 at Nordstrom
Ray-Ban Standard 55mm Folding Wayfarer Sunglasses: $65-$169 at Saks Fifth Avenue
Ray-Ban Original 62mm Polarized Aviator Sunglasses: $174 at Nordstrom (was $204)
Gucci 54mm Square Sunglasses: $390 at Nordstrom
Julbo Renegade Zebra Sunglasses: $164.96 at Backcountry (was $219.95)