Jan. 24 is Beer Can Appreciation Day. To celebrate, here's a look at the 30 best-looking beer cans in America.
Pineapple-kiwi salsa? Nog drink with banana? From the archives of the Pantagraph, Herald & Review and JG-TC, here are some unique vintage …
Yelp has started flagging restaurants with the worst health inspection violations, a feature it hopes will motivate businesses to clean up the…
For many of us, January is all about giving things up: Maybe we're going to stop eating meat and embrace a plant-based diet. Or we're ready to…
Like many plants, onions have defenses to ward off creatures that may want to eat them. Their secret weapon is a kind of natural tear gas.
The Guinness Book of World Records declared Waco, Texas, as the home to the world's largest Snickers bar, weighing in at more than 4,700 pounds.
Ready to try some plant-based proteins and West African cuisine? Here's a look at the predicted trends for the year ahead.
The Food and Drug Administration said Wednesday that consumers no longer have to avoid romaine lettuce grown in Salinas, California, though it…
On Jan. 17, 1920, one hundred years ago, America officially went dry.
A fluffy baked potato is a glorious thing, but too often you slice into the potato and it is shiny and waxy, not light and creamy in texture.
Food manufacturers often use terms that make products sound healthier than they are. Don't be fooled.
Plenty of foods can help improve your cholesterol ratio and promote good heart health overall. Here's a look at what you definitely want to be…
Here are a few great gadgets, both low- and high-tech, that deserve a spot in your kitchen because they work hard and smart.
The iconic Burger King in Mattoon was the topic of a landmark legal battle with fast food chain Burger King. Here's how it started. 
If you haven't ventured beyond Bloomington-Normal to fill your feedbag, try any of these hidden gems.
Many restaurants have come and gone over the years in Mattoon and Charleston. Here are just a few.
The company's CEO confirmed that to the Champaign News-Gazette on Wednesday, the paper asserted in a story.
Girl Scout Cookie season is already starting in some parts of the country. Here's what's new this year.
Milk can make many products because of its complex chemistry and history.
I love a shiny new kitchen object as much as the next cook, and at times my kitchen has resembled a kitchen specialty store. But if you have a…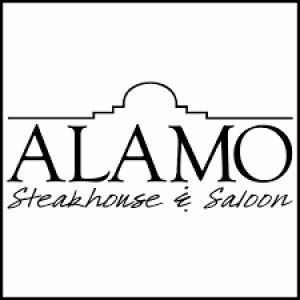 Alamo Steak House & Saloon
Everyone made a big deal when Popeyes released its fried chicken sandwich in 2019. But how does it stack up in a packed field of competitors?
It's time for a power walk down food memory lane.
This is about great gadgets, both low- and high-tech, that deserve a spot in your kitchen because they work hard and smart.
Dec. 30 is National Bacon Day, just in case you were looking for an extra reason to splurge.
From early December through Jan. 1 (or beyond, depending on how fervently you hang on to the holidays), the pop of a Champagne or sparkling wi…
If you're considering a holiday party at home this year, here a few recipes for New Year's Eve small bites that are sure to get your year off …
The USDA offers the following tips for Thankgsiving leftovers. Hint: Time is almost up.