Today a cocktail, tomorrow a cheese plate.
A cheesemaker in Estonia has found an unusual use for the juniper berries leftover from gin production. They are putting them in cheese.
It was a gin distillery, Liviko, one of the largest alcohol producers in the Baltic region, who approached Andre's Cheese Farm with the idea. The cheesemaker found that the floral and bitter notes of juniper berries perfectly complemented their gouda-style cheese.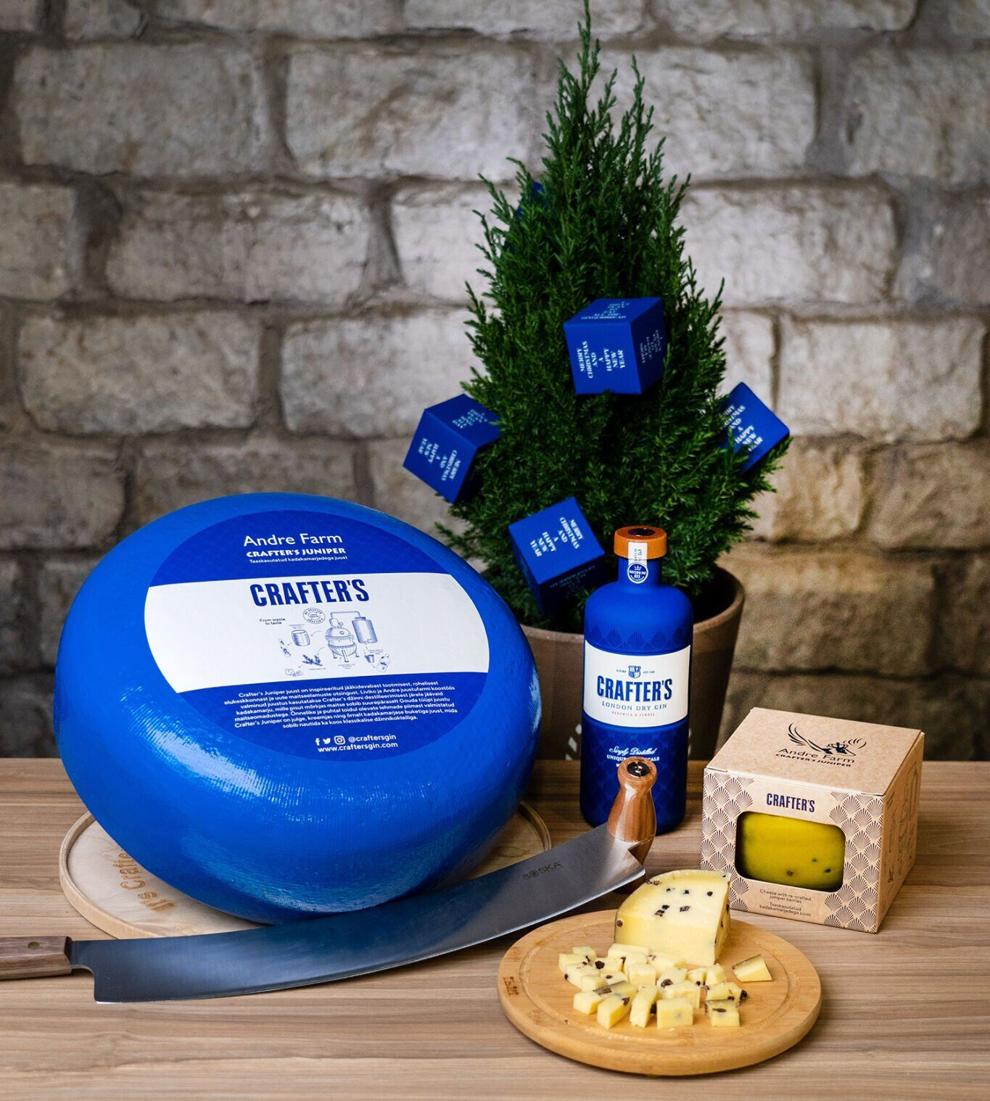 Hanna Kaur, Liviko beverage architect, told Gin Magazine that "with Crafter's Juniper cheese, we take the reuse of production residue in the food industry to a whole new level. I hope that we can inspire other manufacturers to create new flavor experiences in a similar manner."
This isn't the first time Liviko has sought to repurpose a byproduct of their gin. In 2019 they launched an award-winning mildly sweet effervescent soft drink, Re-Crafted Crafter's Junibeer, which also uses juniper berries from gin-making. 
Liviko set out both to inspire zero-waste production and to create new utility for the juniper berries remnants of gin distillation. With the cheese, they've now created a second way to keep waste out of landfills while originating brand-new flavors.