It has been more than a week since our lives became dramatically altered.
As news about COVID-19 continues to break, many people are switching up their typical routines in order to live safer amid the outbreak. Livin…
How to clean, lubricate, inflate and give your bike a basic check-up to make sure you're ready for spring riding.
It's easy to feel like a noob at Colorado's famous ski resorts. That's why we asked the locals for tips.
A race in the bitter cold. A race through the mountains, on singletrack trail that would be hidden. A race through piles of powdery snow.
According to a report, less than half of Americans hike, bike, camp or participate in any of the 42 fresh-air activities considered in the Out…
Nance, a snow sculpture complete with a snout, tusks and a tail, is around 75 feet long and includes slides and staircases.
Here's a fact check that isn't about politicians. Cheers. 
Here are a few ideas for making pantry staples like rice and pasta a little more interesting. And if you're looking to relieve some stress thr…
The iconic Burger King in Mattoon was the topic of a landmark legal battle with fast food chain Burger King. Here's how it started. 
To celebrate National Something on a Stick Day on Saturday, March 28, here's an array of food from corn dogs to a deep-fried Snickers that you…
Two of America's favorite foods, pizza and burgers, combine in this pizza chicken burger. This quick dinner takes only 10 minutes to cook. The…
Many restaurants have come and gone over the years in Mattoon and Charleston. Here are just a few.
These unexpected produce picks make excellent pickles...no cucumber required.
Planting season is right around the corner and Chelsea Harbach with the U of I Extension has information about on-farm research opportunities.
After the long days of winter have finally moved on and the sun makes a regular appearance, it's hard not to want to spend all your time outdo…
Save the bees while you save yourself from cabin fever. 
Because we could all use a little more chill in our home office right now.
Here's a solution to the pesky problem of opening a door when your hands are full: a door lock that opens with a push, a pull or a single fing…
The modern mansion in Los Angeles' Hollywood Hills West was seized by the federal government and sold for $18.5 million. Take a look inside th…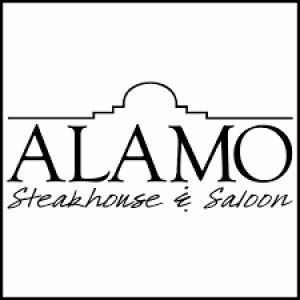 Alamo Steak House & Saloon