With air travel down, many Americans are hitting the roads during COVID-19. Assuming local regulations allow for it, exploring the outdoors ca…
It would be the last hike of the season, Jessica Newton had excitedly posted on her social media platforms.
Come winter, many lakes and rivers can start to freeze over, presenting a beautiful, but potentially deadly situation. Here's what you need to…
The severe weather events of 2020 are part of a larger trend—the frequency of extreme weather conditions in the U.S. is on the rise as climate…
As the mercury rose late morning last Wednesday on an unseasonably mild December day, so, too, did the traffic on Mark Sather Trail, a popular…
Taco Bell knows you're upset about losing potatoes. It's sorry, and it's bringing them back.
What the heck are anti-nutrients and are they something you need to be concerned about in your diet?
Is eating healthier on your to-do list for 2021? Or maybe you want to expand your culinary horizons. Here are a few recipes to get you started…
It's not just your imagination — studies have documented that many people's food intake increases by about 90 to 200 calories per day during w…
Colonel Sanders is entering 2021 ready to rumble in the seemingly never-ending chicken sandwich wars.
It was bound to happen. After several fast food chains revamped their fried chicken sandwiches over the past year in the hopes of standing out…
Q: I am a widow in my 70s and my mortgage is underwater. Can I just let the bank foreclose and move on? I don't want to buy again, just rent.
Here's a guess: There aren't many of us who'd care to redo 2020. COVID-19, the novel coronavirus, changed everything, killing more than 365,00…
A survey conducted by OnePoll on behalf of Puffy found that Americans are going to take their projects to the next level in 2021. Buzz60's Joh…
No more uncomfortable headphones!
Scientists are getting closer to finding the genes for maleness two of the most troublesome agricultural weeds in the U.S.
The cute cupcakes are misleading. 
Buying a home is a very complicated transaction, making it easy to fall for some of the most common and costly home buying myths. PennyGem's J…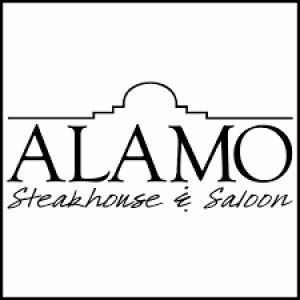 Alamo Steak House & Saloon