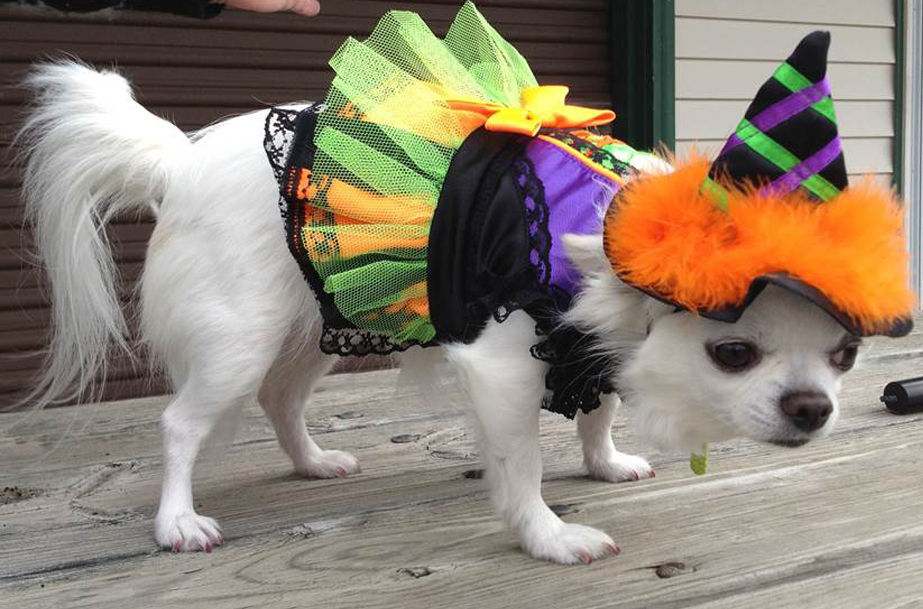 CHARLESTON -- The Charleston Area Dog Club is hosting a costume parade for dog owners and their dogs as part of "Barktoberfest," a fundraising event for the club.
Dog owners can dress up with their dogs and join the parade at 10:30 a.m. Saturday at the Charleston Dog Training Facility, 318 17th St. The parade will take place within the facility.
Ann Spear, Charleston Area Dog Club member, said she hopes to see around 75 dogs in the parade.
Spear said last year, some of the owners would dress up in tandem with their dog. For instance, the dog would be dressed as a cop and the owner would be dressed as a prisoner.
Along with the parade, there will also be a "Dachshund Dash," where dachshunds will be lined up and will race; that will take place at 11 a.m.
"Dachshunds are really cute to watch run," Spear said.
The first dog that gets to their owner is the winner.
Dog owners will also be able to participate in games and agility tests with their pets. These games will include dog bowling, where the dog will try to knock down liter bottles of water as fast as they can; and competitions like fetch.
The dogs will be able to use the facility's equipment to test their agility, such as with the teeter-totter.
The club will also be selling homemade dog toys, blankets and beds. Owners can also take and purchase a photo of them and their dog at the event.
The funds received from the event will go toward improving the dog facility. Spear said because the facility is strictly outdoors, they cannot train dogs during the cooler months.
"It is important for puppies, particularly," Spear said. "New puppies need socialization, and the window for that is pretty small, between three and five months."
She said they need to learn early to know how to handle being around other dogs and when several months out of the year the dog is untrainable, it becomes a problem.
She said they offer classes in the winter, but they have to go over to a warehouse type building to train the dogs.
"It is a less-than-ideal building, but that is the one that was donated to us, so that is the one we use," Spear said.
Spear said she recommends owners bring their dog-friendly dogs if they want to attend since there will be many dogs at the event.
Other than the gifts and dog items, the event is free to anyone who wishes to attend. Donations will be accepted at the entrance.