Take a look at some of this week's upcoming events...
During their meeting Friday, the Eastern Illinois University Board of Trustees heard that the state has released $11.8 million in funding to f…
The Charleston Area Dog Club has started holding canine socialization and obedience classes in the former Carson's space at the Cross County M…
Our round-up of letters published in the Journal Gazette/Times-Courier
These are recent reports of missing children made to local law enforcement. If you think you have seen a missing child, contact the National C…
Informational forums and other public activities will take place in Coles County to provide residents with information about the U.S. Census a…
Joshua Allen Fleming of Mattoon and Erica Lynn Muzzy-Miller of Charleston
The Mattoon Police Department recently arrested two individuals for allegedly "fake scanning" items at the self checkout lane at Walmart.
BLOOMINGTON — Dense fog is blanketing most of the state's mid-section Friday morning, making it hard to see further than a quarter mile.
Read through the obituaries published in Journal Gazette/Times-Courier
The Mattoon Arts Council plans to hold its annual Quilt Show from 10 a.m. to 2 p.m. Saturday and noon to 4 p.m. Sunday in the Lone Elm Room at…
A GPS location app on a stolen computer tablet recently led police to a man who allegedly broke into the Free Methodist Church, 1621 Marshall …
A man serving a prison sentence from another county received another prison term when he admitted having a stolen vehicle in Coles County.
Illinois is getting about 255 new laws in 2020. Here are 15.
BLOOMINGTON — A Peoria woman has died of cold exposure, and authorities are asking people to check on their friends, family and elderly neighbors.
The award-winning Journal Gazette & Times-Courier website has gotten a major overhaul.
Read through the obituaries published in Journal Gazette/Times-Courier
We're excited to celebrate your achievements.
Browse through the latest employment postings on https://jg-tc.com/jobs and find your next career.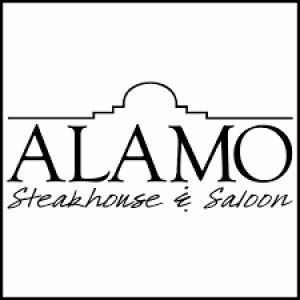 Alamo Steak House & Saloon
A guilty plea to a reduced charge in connection to a 2016 methamphetamine sale in Charleston meant a Mattoon man no longer faced the requireme…
New Mattoon Fire Department interim Chief Kevin Schott has been getting to know his staff of firefighters and the community.
Read through the obituaries published in Journal Gazette/Times-Courier
Austin Fehrenbacher took solace, even if he didn't spell it right, from a second chance during Tuesday's Charleston Middle School spelling bee…
A forum with the four Democratic Party candidates for the area's Congressional seat is scheduled to take place Sunday at the Charleston Carneg…
Mattoon police officers made four meth related arrests in separate cases during the recent long holiday weekend, including one following a foo…
This week's local crime and court updates from Journal Gazette/Times-Courier.