One summer evening last year, some homes and businesses on the west side of Mattoon were evacuated while police dealt with man acting irrationally, claiming he had a gun, making threats and leading to an hours-long standoff.
Later, police said his erratic behavior that led to a woman reporting her concerns about him was because of his use of methamphetamine.
Mattoon police Chief Jason Taylor said at the time it was the third drug-related standoff in which officers had to engage in the last few months.
"We're going to run out of luck at some point," Taylor said.
The example cited is one of many that might be used to illustrate what Coles County authorities say about methamphetamine use.
Police and prosecutors alike say the renewed prevalence of the drug was the biggest contributor to an increase in arrests and criminal cases in the county last year.
Methamphetamine was labeled an "epidemic" in Coles County and much of Illinois about 20 years ago. That was when every item needed to make it could be purchased legally and led to a large number of "labs" that resulted in drug use and toxic materials left behind.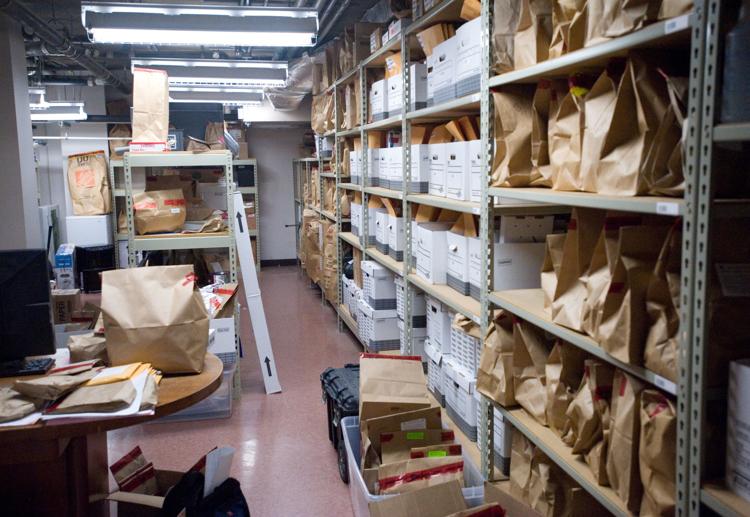 Laws that restricted access to medicine with pseudoephedrine, an essential ingredient, led to a falling off, but the dynamics are different now, according to the head of an area drug investigation agency.
Matt McCormick, commander of the East Central Illinois Task Force, said officers deal with the "ice" form of meth "every day." It's produced by drug cartels in Mexico and imported to larger cities, then "makes its way down here," he said.
"It's pretty simple," McCormick said. "It's by far our biggest issue."
He said the trend started about about five years ago and the task force investigated 84 meth cases last year, compared to 45 the year before. Task force officers still encounter some meth labs but usually only one or two a year, he added.
Taylor, Mattoon's police chief, said last summer's standoff is one example of how meth use can lead to more crimes in addition to that of actually possessing the drug.
"The frequency of our critical incidents is increasing," he said.
Meth's ready supply and affordability has also led to distributors using "small time" criminals, who aren't used to handling drugs, as dealers, Taylor also noted.
Mattoon police made 133 meth-related arrests in 2018 compared to 77 in 2017.
Taylor and officials with other police agencies all said officers are trying to be proactive by making traffic stops if a known methamphetamine suspect is in a vehicle they observe.
You have free articles remaining.
Charleston police Chief Chad Reed said the low price of the drug and the fact that users no longer have to make it themselves have contributed to an increase of meth and arrests.
"Meth is the problem," he said. "It's more prevalent in the community. They flood the market with it."
Charleston police's meth arrests increased from 15 in 2017 to 44 last year.
Lt. Tyler Heleine with the Coles County Sheriff's Office was once assigned to the drug task force and said he still works closely with the agency. He said the issue in the rest of Coles County is the same as it is in the cities of Mattoon and Charleston.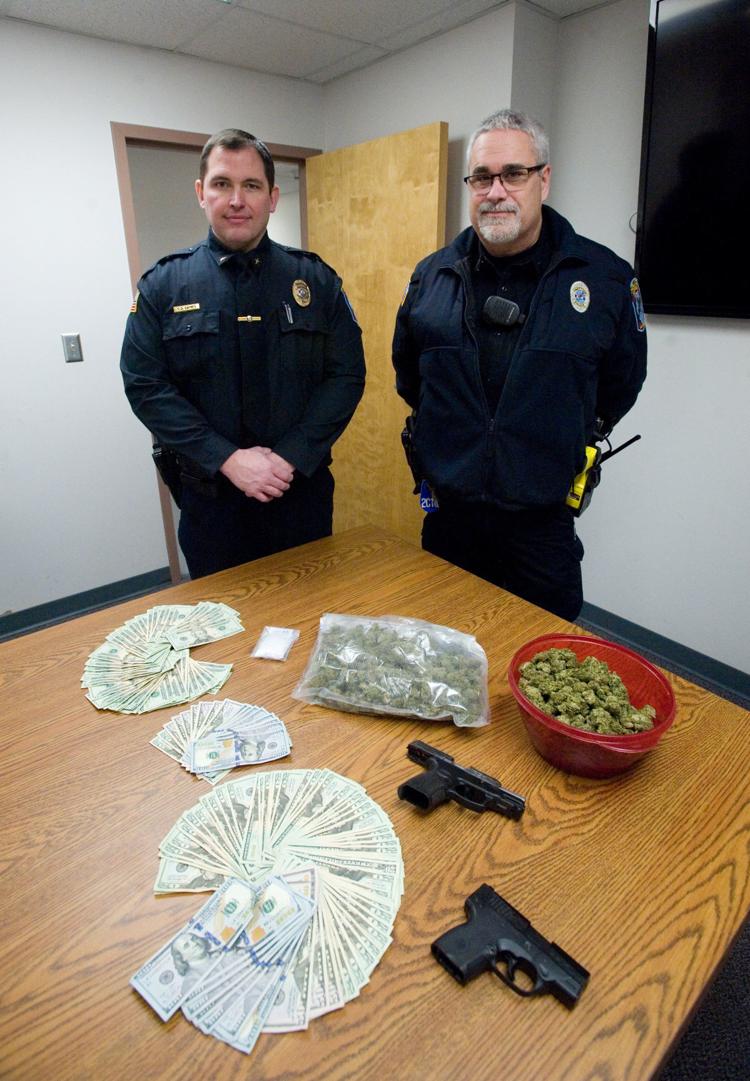 "Across the board, meth arrests have been up," said Heleine, who's the supervisor of the sheriff's office's patrol division.
The office tracks total numbers for arrests it makes but not for specific offenses, such as methamphetamine possession. Total arrests for 2018 were 273, an increase of 25 from 2017.
Heleine said his and other officers' observations have led to a clear conclusion that the drug's presence is directly or indirectly related to the increase.
A series of thefts the sheriff's office investigated last year were tied to suspects' methamphetamine use, an example of the "trickling effect" it can have, he said.
Also, felony case filings in Coles County increased by about 45 percent from 2017 to 2018, from 501 to 734. A breakdown by the types of offenses wasn't available, but State's Attorney Jesse Danley said the increase in meth cases is the "overwhelming" reason.
Danley was appointed to the position last month after former State's Attorney Brian Bower was named to a judge's position.
But in that limited time in office, Danley said about half the felony cases filed have been for meth offenses. Earlier, Bower also mentioned the drug as a reason for the increase in criminal cases.
Danley said Illinois law currently puts a "strong impetus" on mostly sending only violent crime offenders to prison. However, he said his office will likely seek prison time in more drug cases.
"We're looking to crack down harder on dealers," Danley said.
At the same time, he said he supports the county's drug court and pretrial programs that try to help drug users end addictions and criminal activity.
"I refuse to believe that saving one person on drug court is not a valuable resource," he said.
As Chad Reed put it, "It is all tied together."