SCHOOL SAFETY
Beefed-up security a focus for Mattoon High School
MATTOON -- The halls of Mattoon High School may follow the same paths, but for administrators, staff and students who will soon be getting back into the old school-year grind, the atmosphere will have changed.
Aug. 15 will mark the first day of a new school year for the high school and the district since a student, allegedly Josiah Lyons, brought a gun to MHS in an attempt to shoot at a girl with whom he reportedly had clashed, and other students. He has been charged with aggravated battery with a firearm.
And in the span of almost a year since that event, MHS and the entire district have made concerted tweaks and enhancements to how they do things to help prevent something like that shooting from happening ever again in their school system.
Under the directive of the school board, the district has tackled security around the facility while also addressing underlying issues that may have led to the shooting.
The district, with city approval, also managed to get a new resource officer, Shane West, into the fold to join Kasey Alexander. Dave Skocy, assistant superintendent for human resources, said having two officers provides a bigger police presence to both the east and west sides of the district, which can be separated by train routes.
In this time, Skocy said, the district as a whole has enhanced the response plans to such crisis events. They do yearly reviews of the plan with local emergency personnel; however, this time around, they saw where improvements needed to be made, should something similar happen.
Skocy said the response to the shooting revealed needs that should be met in terms of their response. This included a need for a more consistent communication system between emergency personnel and school leaders.
It also included a more detailed plan for staff and students when they head to regroup points. Last year, students fled the high school to Riddle Elementary School but were confused about where to go once they got there.
The buildings also have better public announcement systems to ensure students and parents know what is happening and where to go in an emergency situation.
Beyond these more physical representations of safety, the district has also placed more emphasis in guarding the mental health of students, an aspect that is often brought up after these kinds of shootings, which have plagued many schools across the nation.
"If we have unwell students, staff and families, then no amount of physical things we can change will be enough," said Christy Hild, Student Services director. "I think we really took stock of the fact that this has to be a comprehensive plan."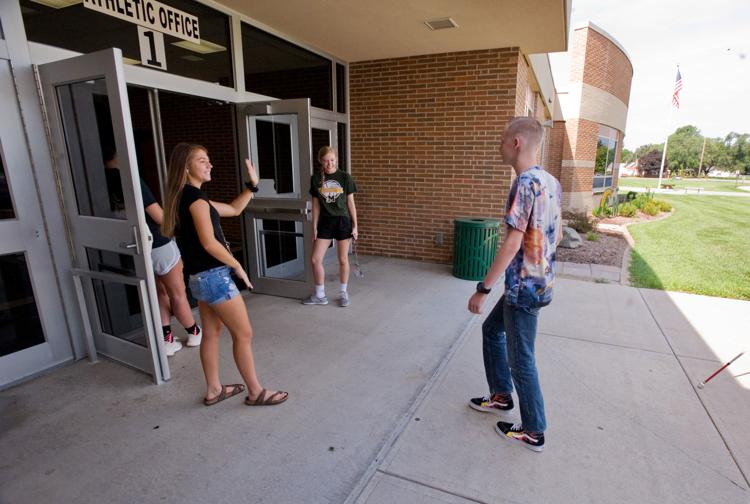 Hild said while not as observable, their recent strides toward assisting students in need are a first line of defense toward preventing violent behaviors from ever becoming thoughts, let alone actions.
"If we just did security cameras people might breathe easier, but we are still going to have all this stuff happening that we are not really addressing," she added. "We don't want to just catch something happening."
District leaders had spoken about the social-emotional health of students before the shooting, but this event stressed a more fervent focus on it in the schools.
As previously reported, a psychiatrist's testimony in the Lyons case detailed that Lyons took a gun to school because of "perceived bullying." The shooting sparked outrage among several parents calling on the district to make a more concerted effort at combating bullying.
Steps have been made to address those in crisis since the shooting.
The school has brought on more staff to support students, including two deans of students, an additional school social worker, three guidance counselor graduate assistants, five guidance counselor interns, one school social worker intern and a school psychologist intern.
Rich Stuart, MHS principal, said the need is in the classroom, though, which is why school staff have taken part in training over the year to better identify behavioral threats and better understand how to handle students who might be dealing with problems with other students or at home.
"I have lost adult staff members. I have lost students," Stuart said. "They don't cover that in undergrad -- how you handle that... If (my staff) has the right tools and they know what to be looking for and how to support kids, we are going to get great results."
Skocy noted that they also made counseling available to staff members as well following the Sept. 20 shooting, through Sarah Bush Lincoln Health Center. The mental health of students and staff was brought to the forefront for leaders in the school.
Going even further, Hild said social-emotional development has also been weaved into the curriculum across the district as would any core topic like math. This development covers basic but essential topics like how to deal with emotions and how to be better to others and it starts once they make it to a classroom and sometimes before.
Hild said they are trying to "help kids overcome things instead of dealing with the symptoms -- the behaviors, because then it is never reconciled and the kid just gets bigger and more frustrated or more upset or more angry."
At the high school, students are also trying to get involved and make the school safer sometimes simply with a greeting at the door.
A newly formed club G.O.O.D. (Group Of Optimistic Deeds) has worked to create a climate of inclusion on a weekly basis, whether it is hosting larger events for staff and students, or small acts of kindness, such as posting notes with positive messages onto lockers, greeting people at the door and writing positive messages in chalk outside the building.
Otherwise small acts like placing sticky notes on lockers with kind messages make a big difference, said Parish Spidel, a founding member.
"They seem like small things, but as we were putting them up, and I saw students down the hallway saying 'Oh my goodness, who did this?' or 'This is so kind. This made my day,'" the 17-year-old senior said. "It just takes small acts to make a big impact in my eyes."
The school's efforts related to safety stretch beyond even the buildings. Preschool and Community Services Director Kris Maleske, who is heading up the community outreach, said as well as the parents and the staff supporting these kids, the community's support is sought.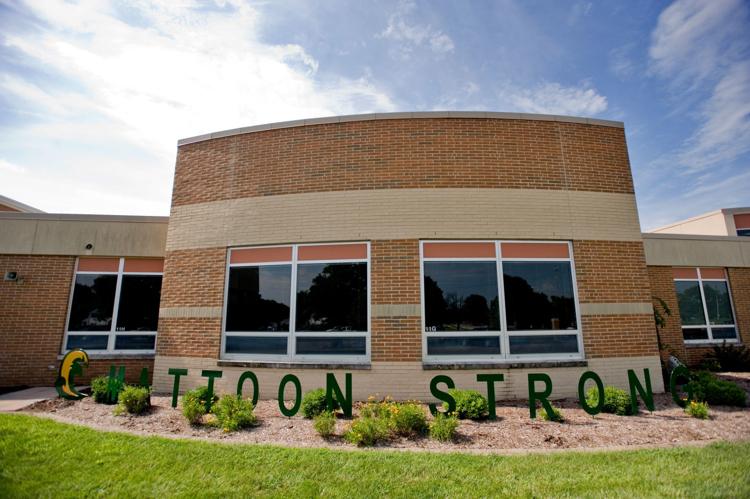 Sarah Bush Lincoln Health Center and Life Links have been among those entities to help train staff in dealing with mental health, as an example. These efforts have also bled into businesses showing visible support of the high school holding "Mattoon Strong" posters on social media.
"I think that out of any tragedy or bad thing that happens, good things come out of it," Mattoon Superintendent Larry Lilly said. "I think we got some good things that aren't just one-time sorts of things but they are part of what we do going forward."
---
Want to see more local news like this?
Our Daily Headlines email is for you! Delivered daily at 1 p.m., you'll get the local stories you need to see directly in your inbox.
I understand and agree that registration on or use of this site constitutes agreement to its user agreement and privacy policy.
---
Contact Jarad Jarmon at (217) 238-6839. Follow him on Twitter: @JJarmonReporter