MATTOON -- Julie Miller lost her workplace while her daughter, Hannah, lost her home when a fire broke out Thursday evening in the Shores Jewelry building downtown.
Miller said the fire damaged the Shores building, 1614 Broadway Ave., to the point that it is currently unsafe for her to return to her salon, Just Julie's, on its ground floor. The salon had been there for 17 years.
She said the fire also severely damaged the apartment on the second floor where her daughter had lived for three years.
"It's like getting two wallops all at once," Miller said.
Despite this heavy blow, Miller said she reopened Just Julie's on Monday in a temporary workplace provided by Jasper Holdings at 309 S. 21st St. No. 6. She said her friend, Jasper property manager Evan Drummond, helped arrange for this space, which was already equipped with salon chairs and related equipment.
Businesses on the north side of the 1600 block of Broadway have been reopening following the fire. Some, such as Hubbartt's Downtown Diner, have resumed operations in their storefronts. Others, such as The War Zone game store, have temporarily relocated. Luigi's Italian Restaurant, next to the Shores building, remains closed for repairs.
Owner Harold Shores said he is waiting for engineering and insurance analysis work to be done to determine the future of his fire damaged building, but he is already planning to open a jewelry repair shop in two to three weeks at a temporary location.
Shores said he assures his customers that their jewelry is still secure within safes at his store. He said firefighters gave him a few minutes after the fire was extinguished to retrieve items, including 40 years worth of jewelry appraisals. Shores said more than a dozen volunteers helped him lay out and hang up these water-logged documents to dry.
Mattoon Code Enforcement Official Matt Frederick said a crane will be brought in Tuesday to start pulling debris off the third floor to reduce stress on the structure and to help an engineer assess its stability. He said this assessment will determine if the structure can be rebuilt or if it needs to be demolished.
Interim Fire Chief Kris Phipps said clearing off this debris will help investigators in their efforts to determine the cause of the fire. He said firefighters were still extinguishing smoldering hot spots there Saturday morning.
Register for more free articles.
Stay logged in to skip the surveys.
Shores building apartment resident Hannah Miller said she was home Thursday night when her neighbor Jason Shores, who is the property owner's son, alerted her to the fire.
"I got out with the clothes on my back," Hannah Miller said, adding that firefighters later recovered her purse.
Hannah Miller and her mother said Shores has been a great landlord over the years. They added that the business and apartment tenants in the building all know each other and look out for each other.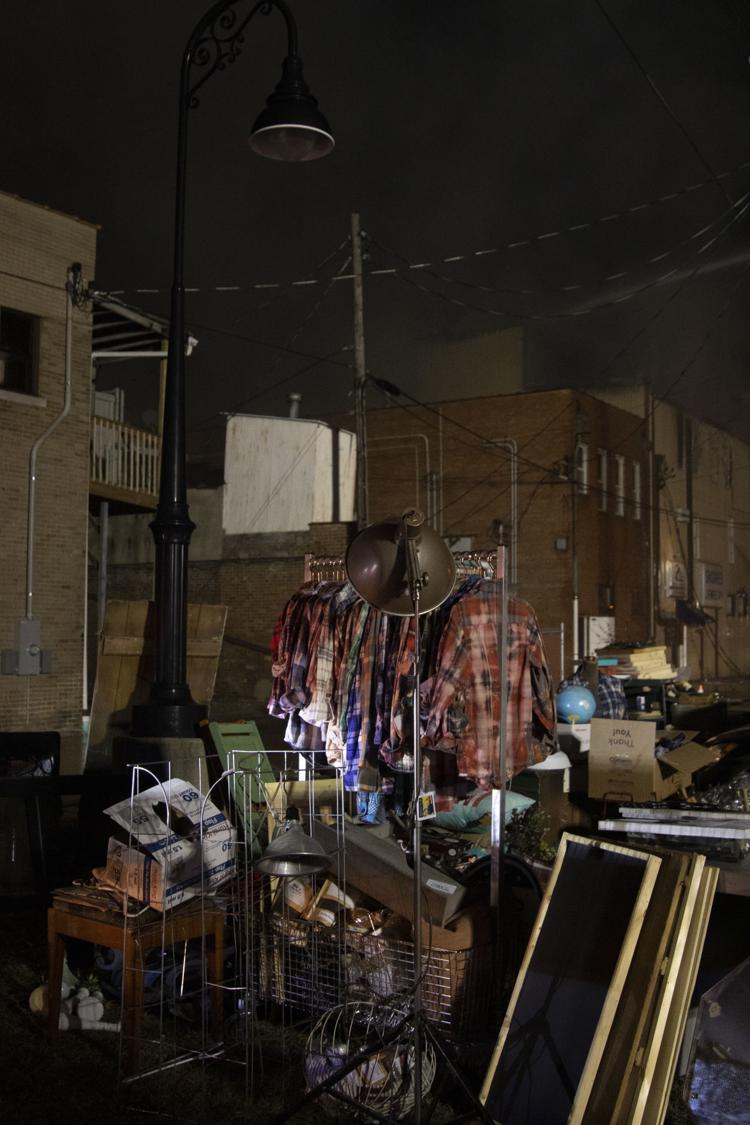 "We have our own little close-knit community right there," Julie Miller said.
On Monday, some businesses on the north side of Broadway's 1600 block still had fans going to help vent the lingering smoke odor. The War Zone co-owner Fran Honn said they were dealing with the smoke odor with the help of ozone machines and still had some water in the basement of their building, 1622 Broadway.
Honn said customers and other volunteers joined together to helped them set up a small, temporary shop and game playing space in the Unique Sounds building, 600 DeWitt Ave.
Crites Title Co. owner Barb Butts said they have temporarily moved staff to their Charleston office. She said their office at 1620 Broadway was mostly affected by smoke odor and its basement filled with water. She said ceiling tiles collapsed in their file storage space at 1618 Broadway, but the damage was minimal and the files were then covered by protective plastic.
"I am very grateful that the fire department could contain that fire pretty much to one building," Butts said. "They knew that people have a livelihood on Broadway and they cared about that. I could tell that."
Shores Building Fire 6 (03/21/19)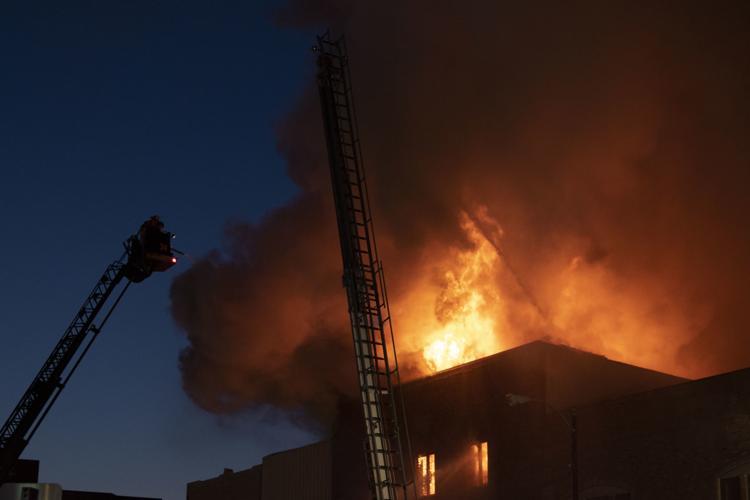 Shores Building Fire 1 (03/21/19)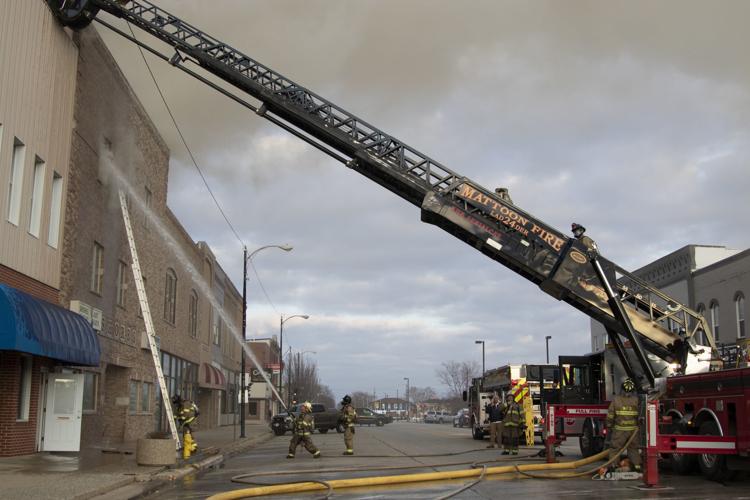 Shores Building Fire 2 (03/21/19)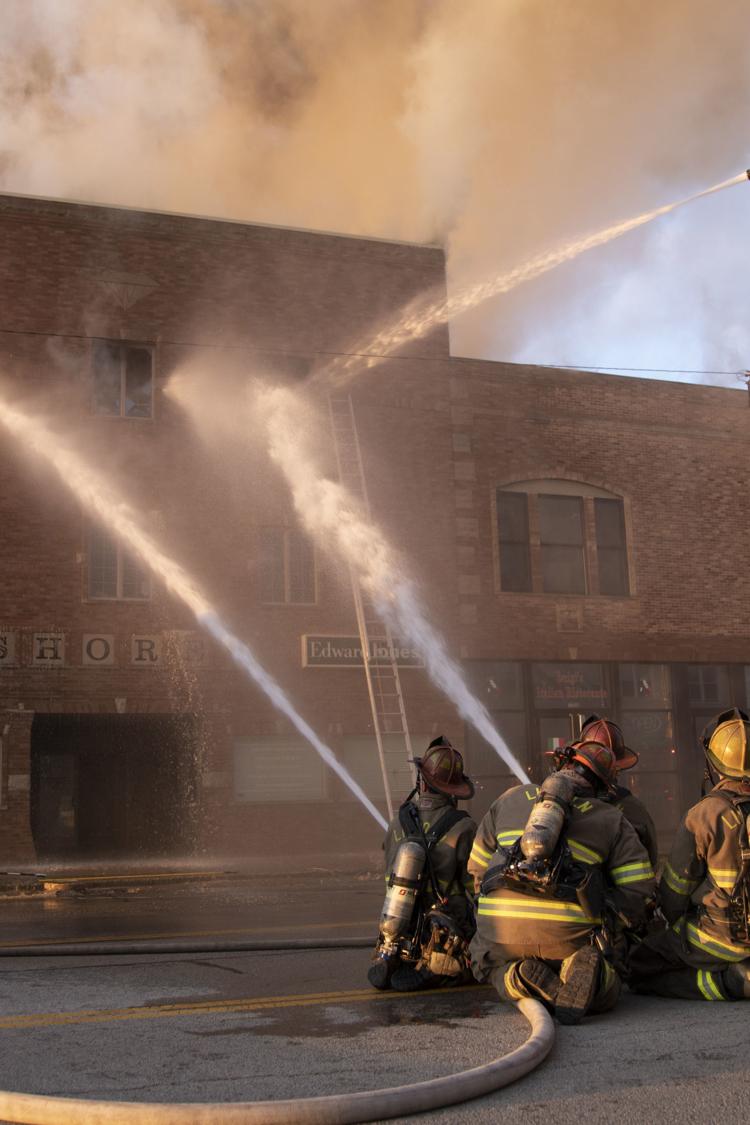 Shores Building Fire 3 (03/21/19)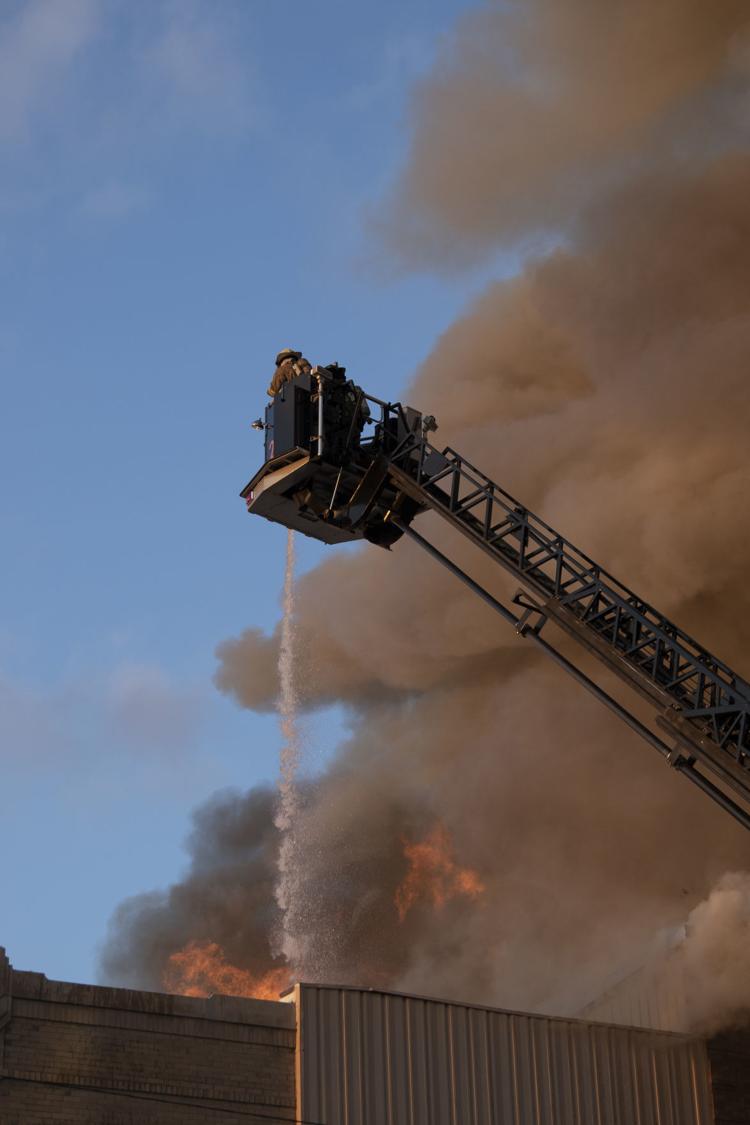 Shores Building Fire 4 (03/21/19)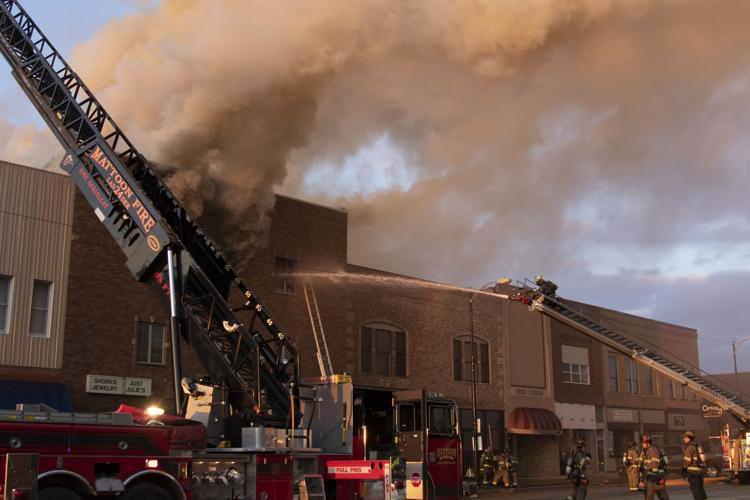 Shores Building Fire 5 (03/21/19)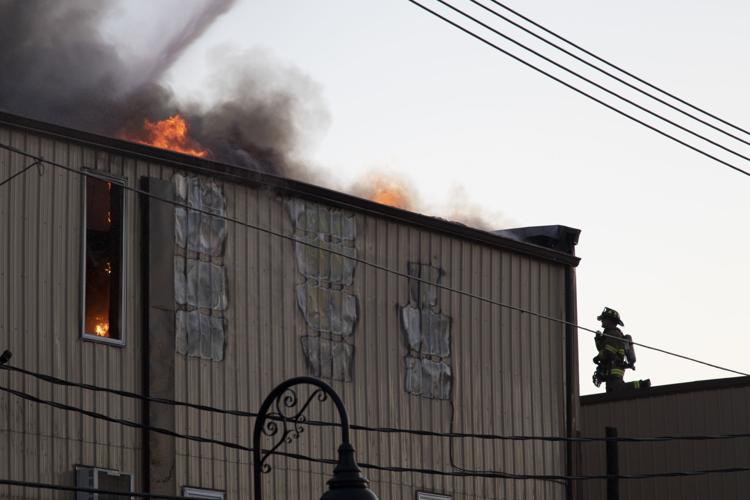 Shores Building Fire 7 (03/21/19)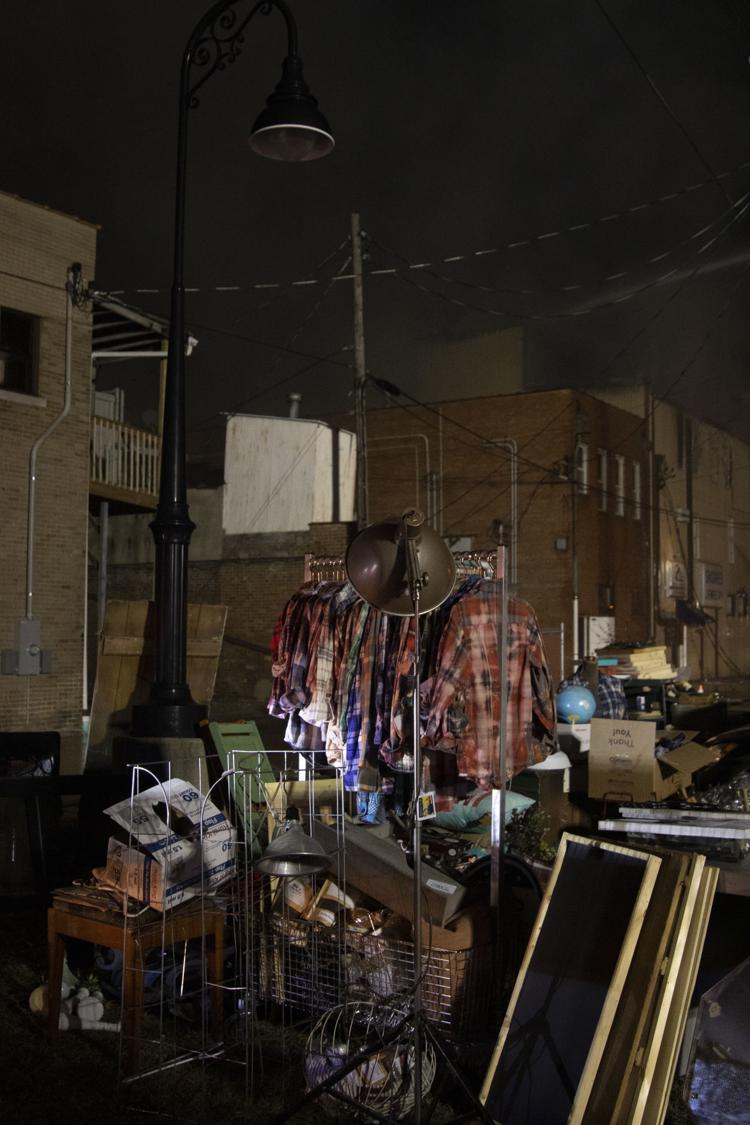 Shores Building Fire 8 (03/21/19)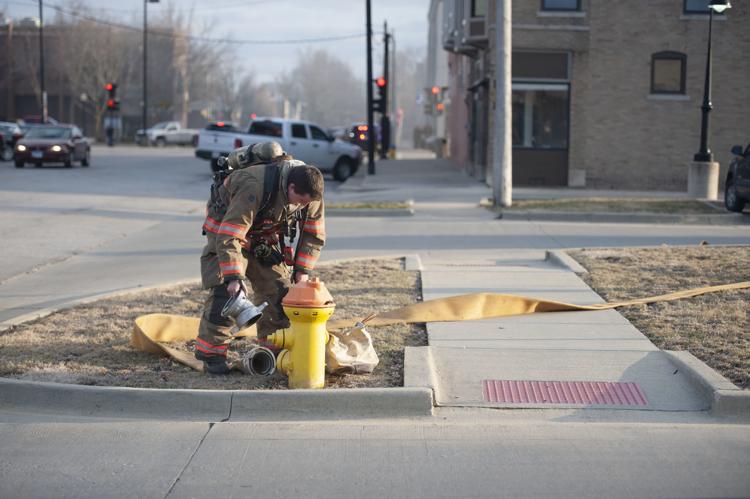 Shores Building Fire 9 (03/21/19)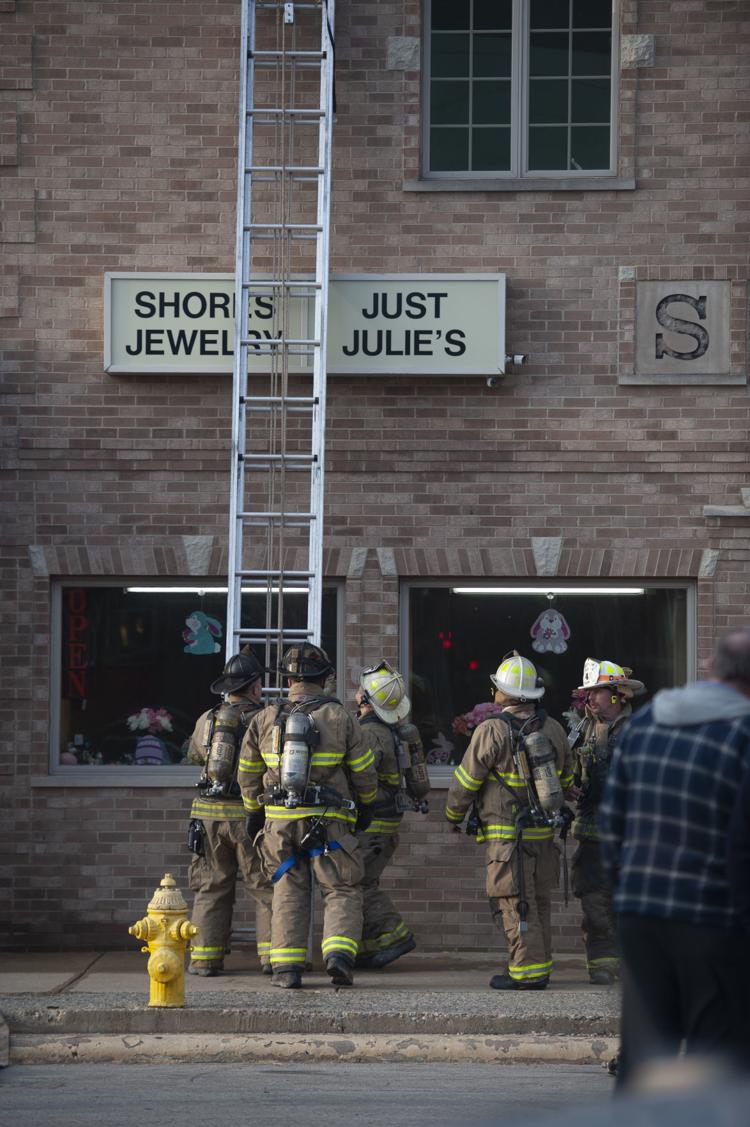 Shores Building Fire 10 (03/21/19)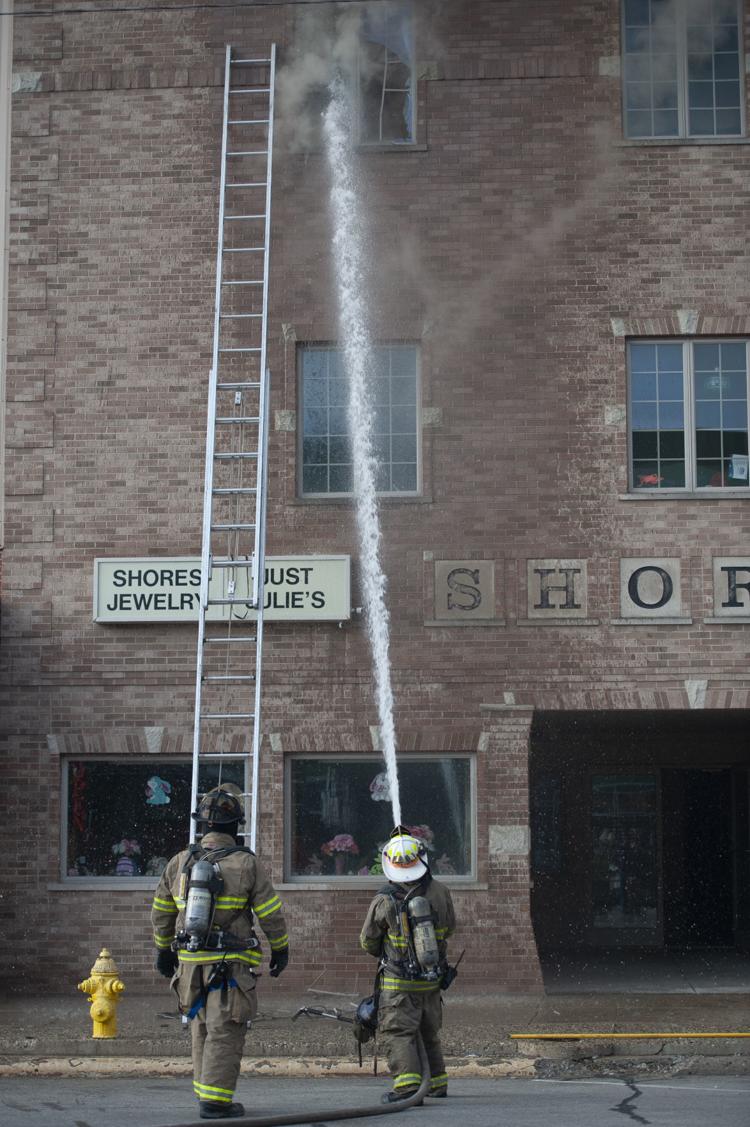 Shores Building Fire 11 (03/21/19)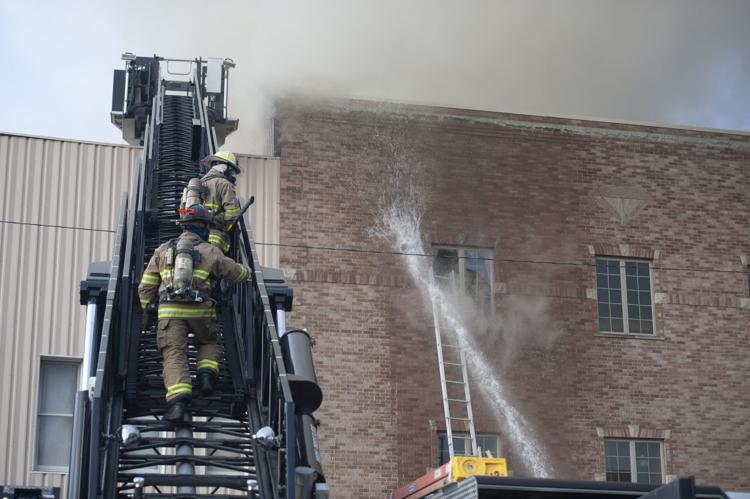 Shores Building Fire 12 (03/21/19)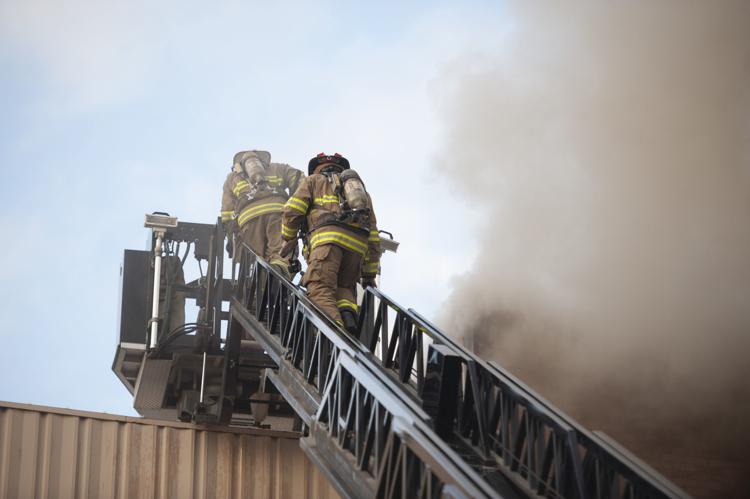 Shores Building Fire 13 (03/21/19)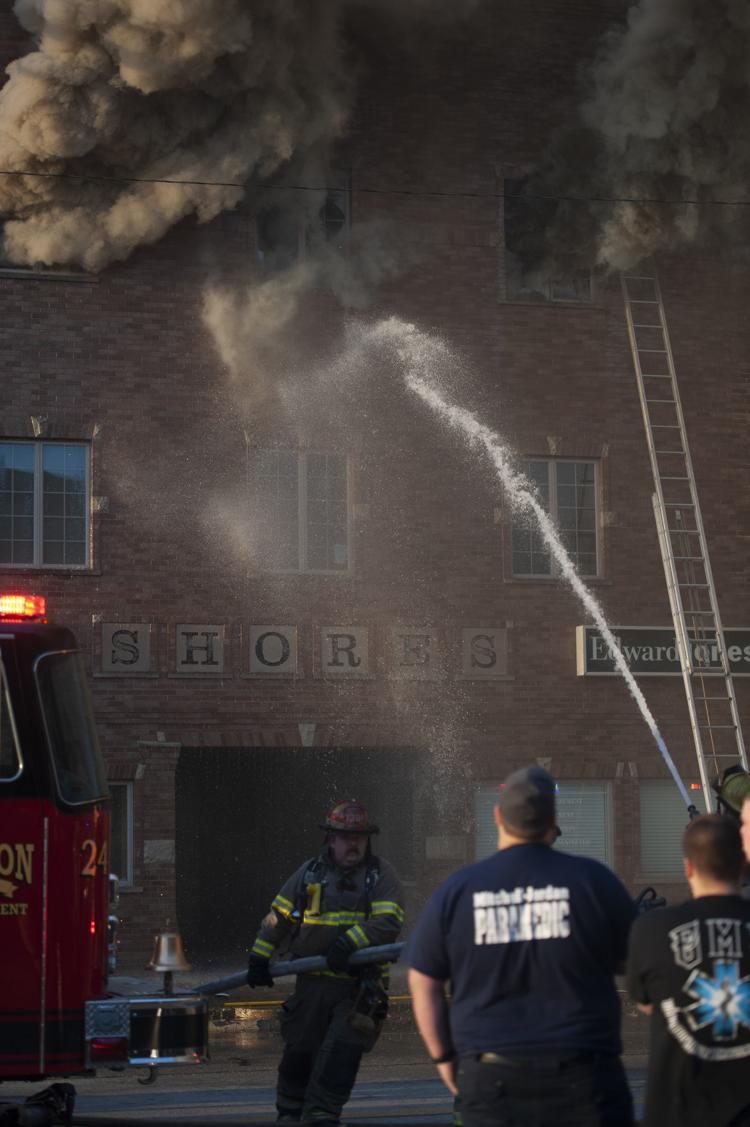 Shores Building Fire 14 (03/21/19)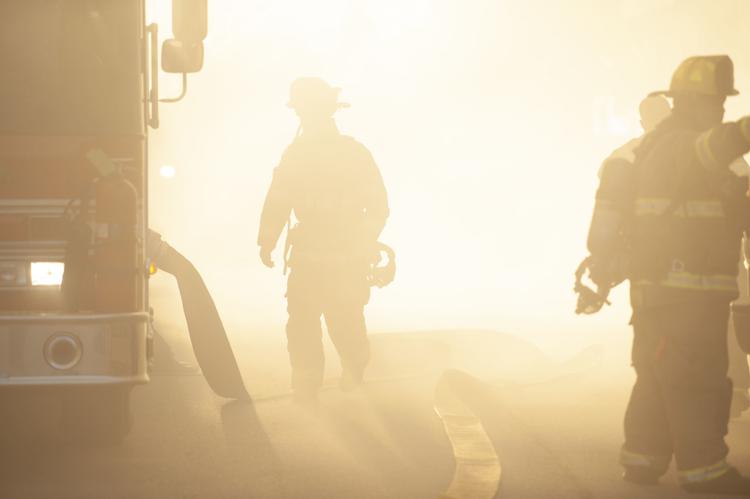 Shores Building Fire 15 (03/21/19)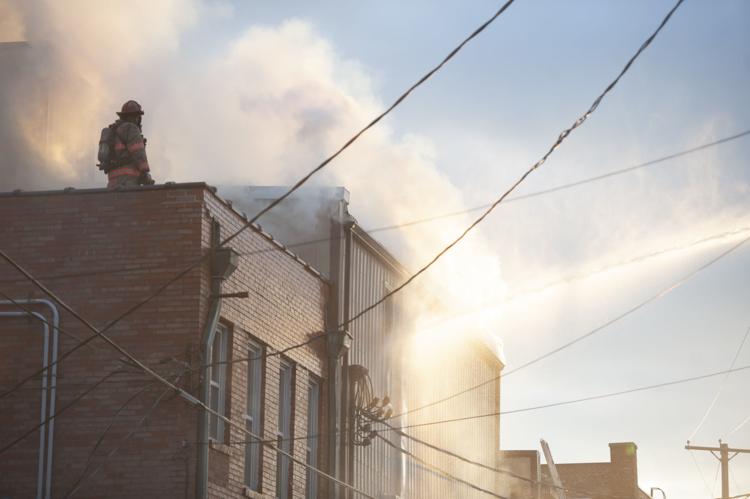 Shores Building Fire 16 (03/21/19)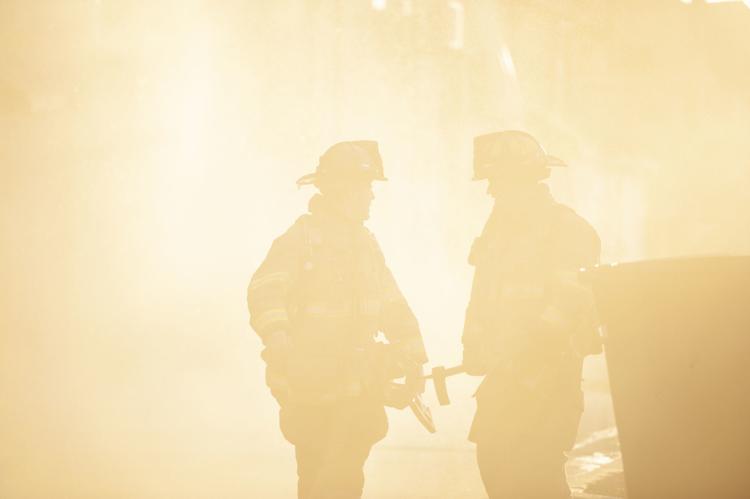 Shores Building Fire 17 (03/21/19)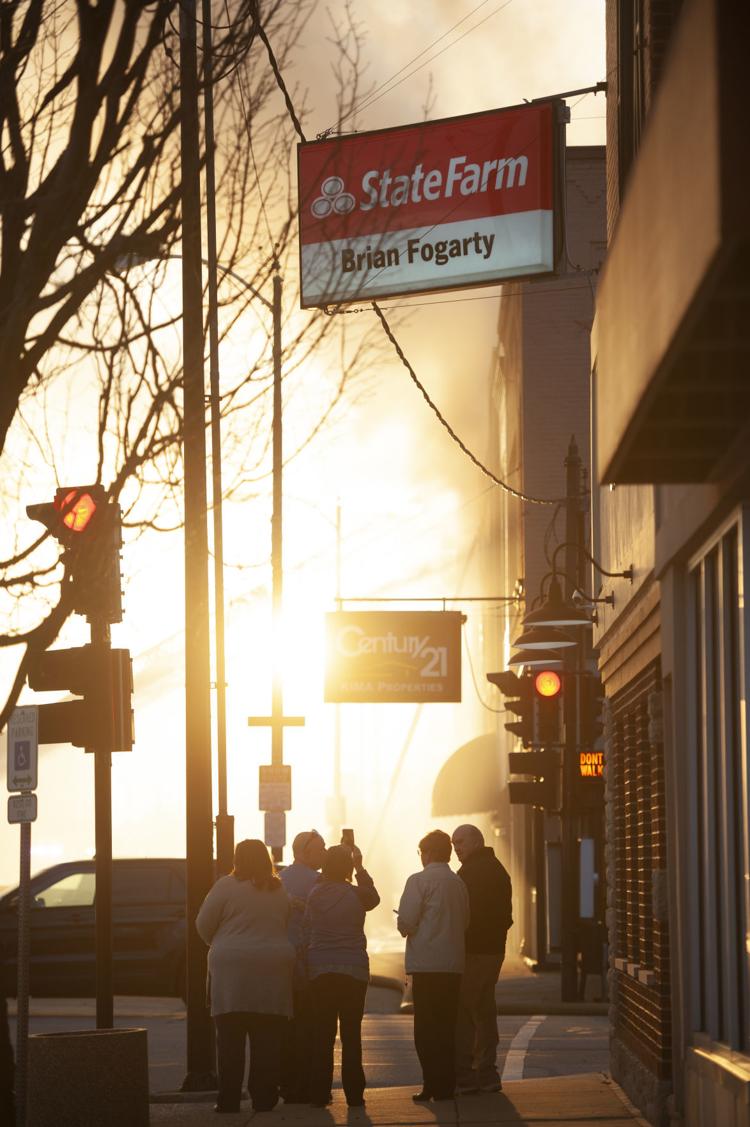 Shores Building Fire 18 (03/21/19)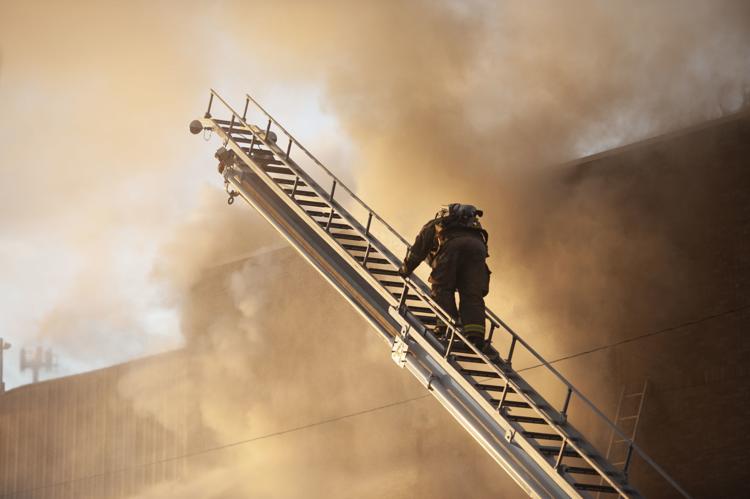 Shores Building Fire 19 (03/21/19)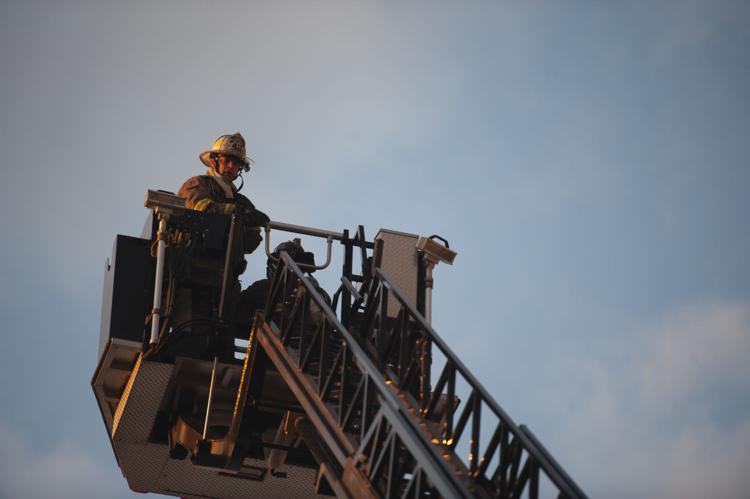 Shores Building Fire 20 (03/21/19)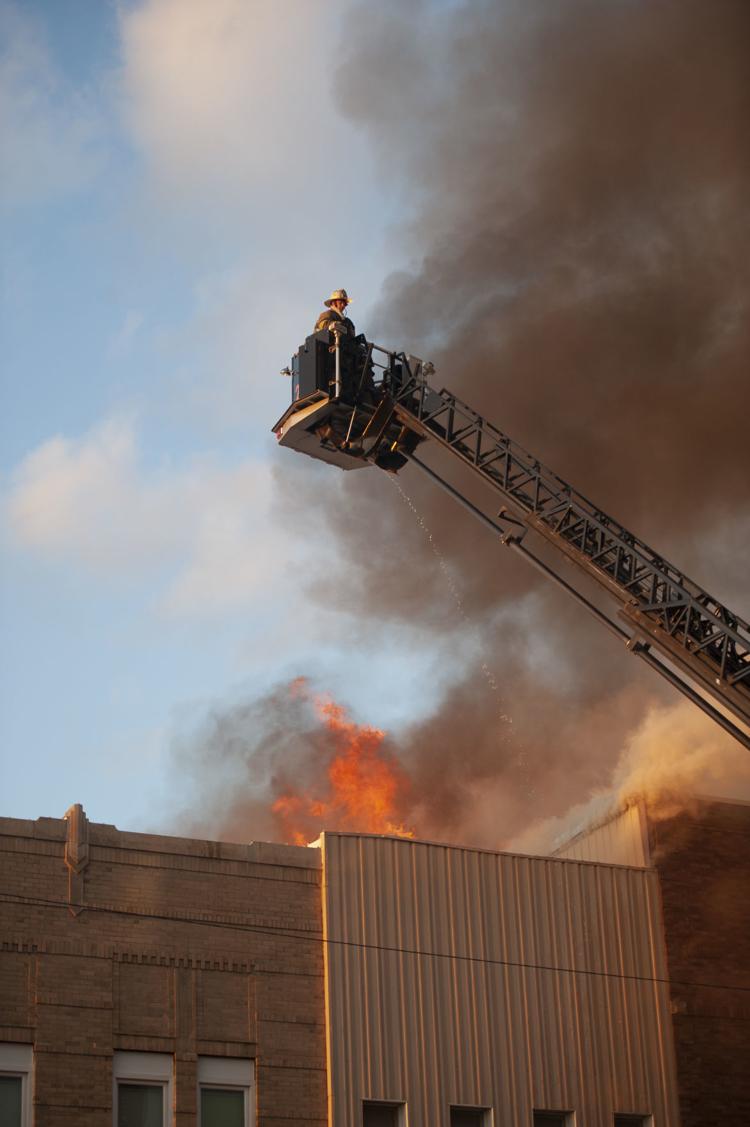 Shores Building Fire 21 (03/21/19)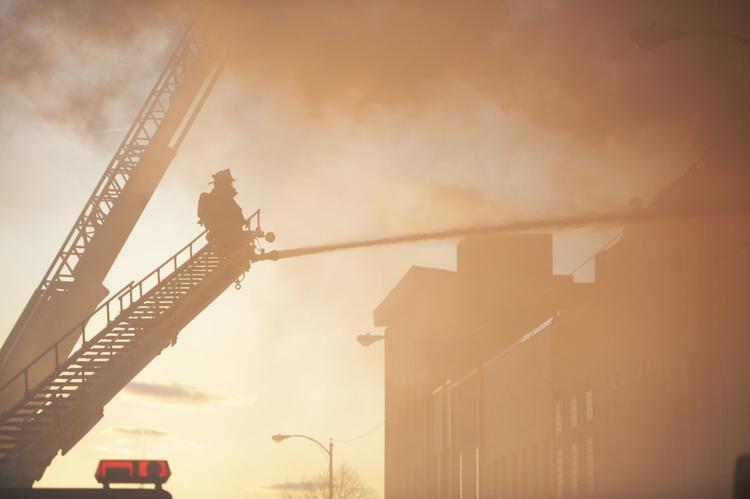 Shores Building Fire 22 (03/21/19)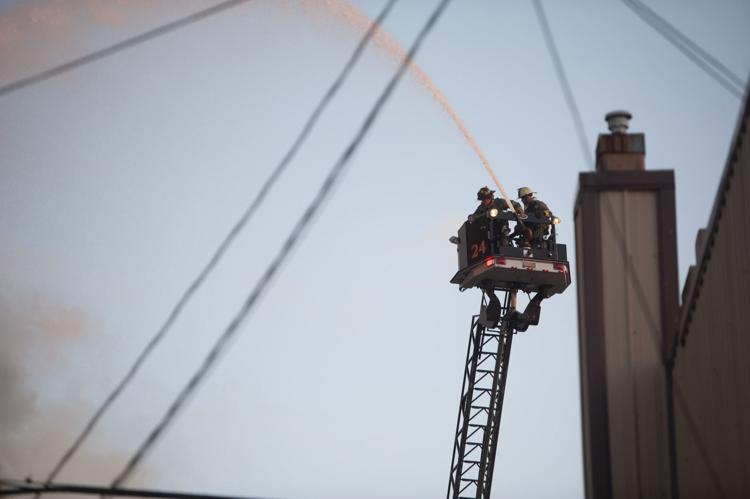 Shores Building Fire 23 (03/21/19)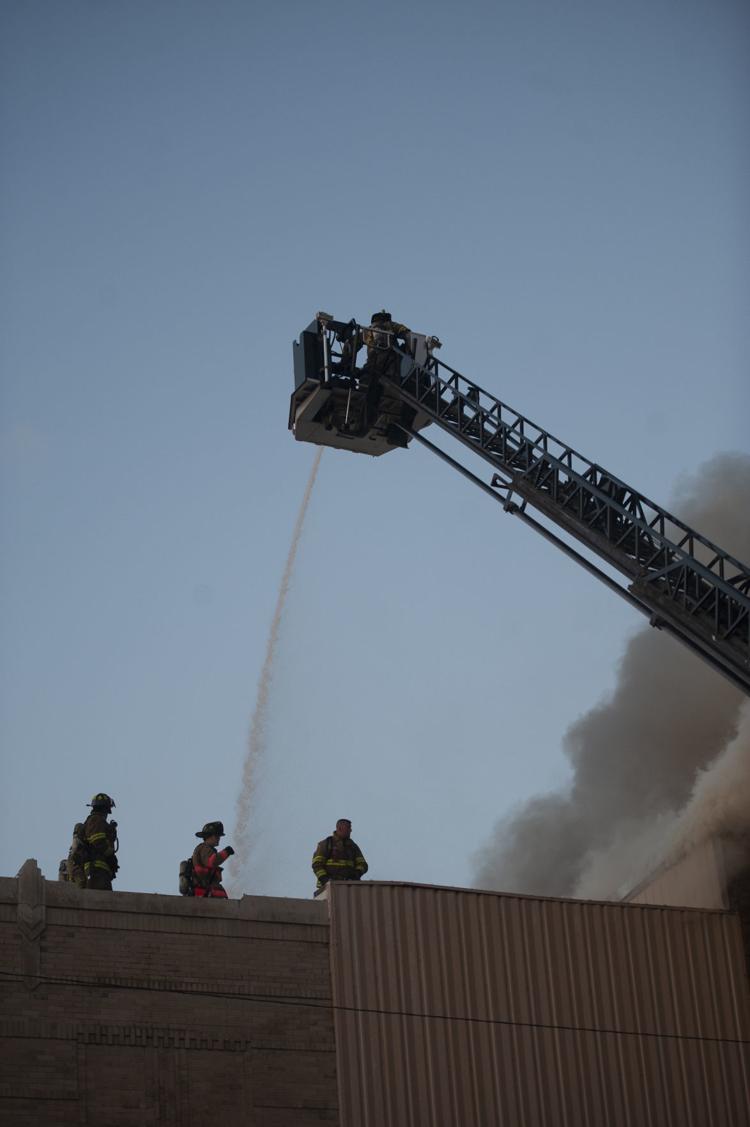 Shores Building Fire 24 (03/21/19)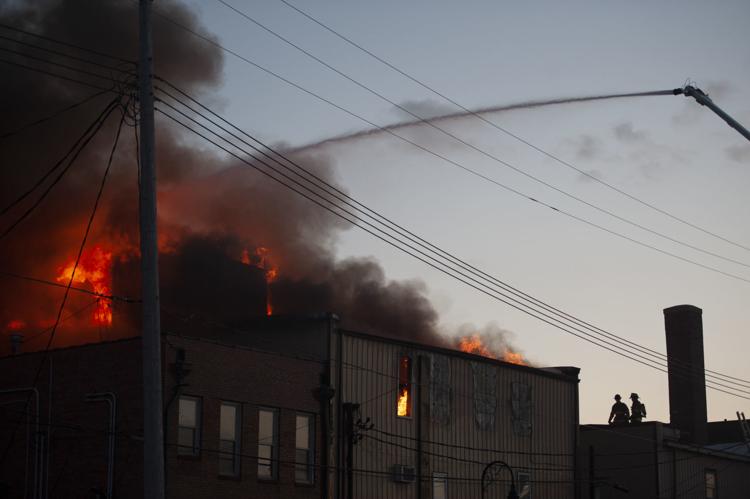 Shores Building Fire 25 (03/21/19)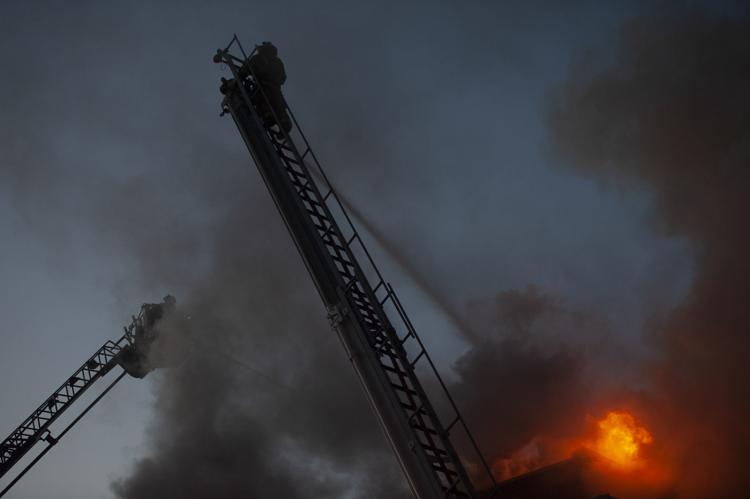 Shores Building Fire 26 (03/21/19)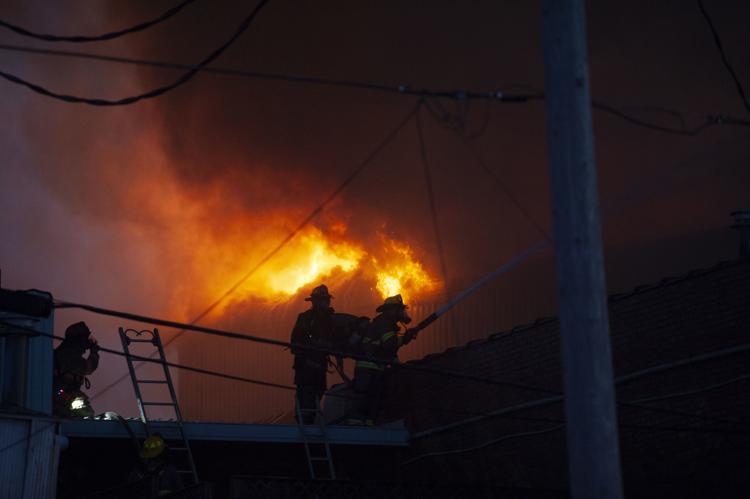 Shores Building Fire 27 (03/21/19)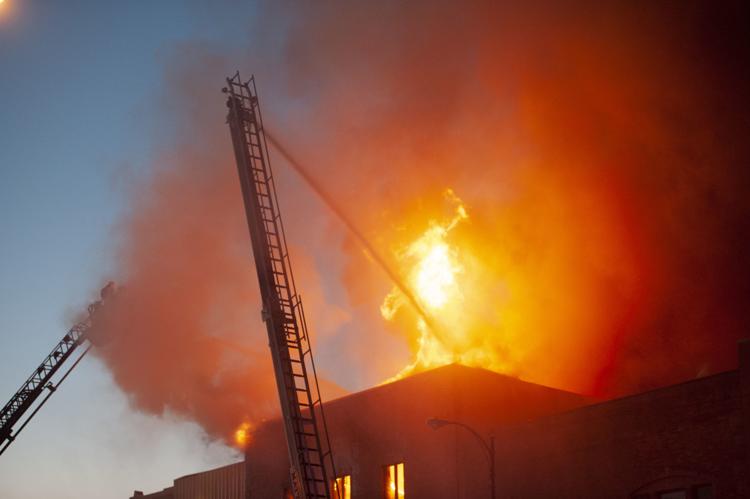 Shores Building Fire 28 (03/21/19)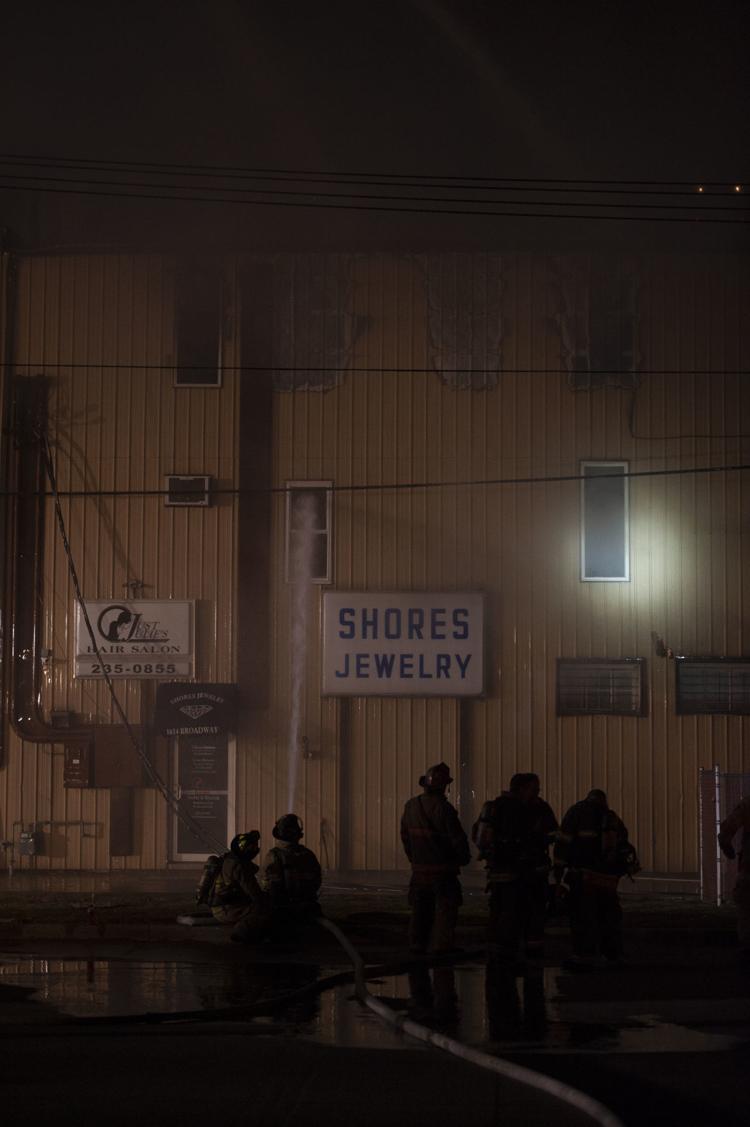 Shores Building Fire 29 (03/21/19)