At 3:40 p.m. on Aug. 1, 1970, the massive gates of the dam were lowered, capping a decades-long process. The result is not only a flood-mitigation project, but one of the region's premiere recreational amenities. 
Here's a look at some of the numbers in this mega project. 
3,025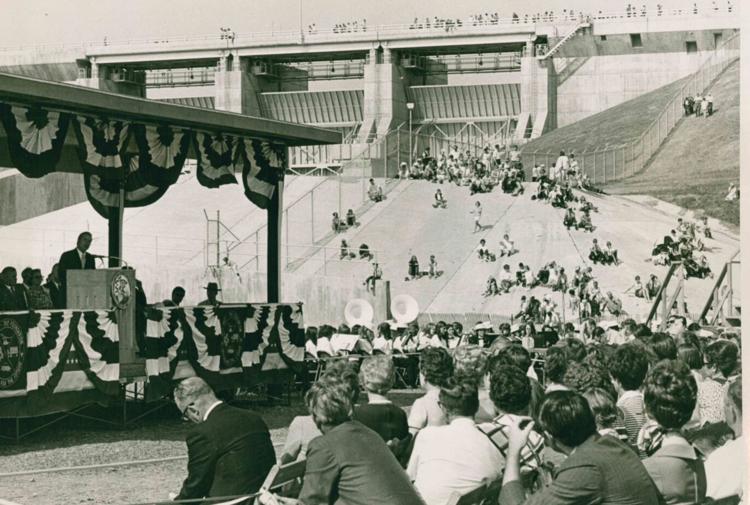 Length of dam in feet, built to collect waters of the Okaw and Kaskaskia rivers. Both had long been prone to intense flooding that destroyed farmland. 
1953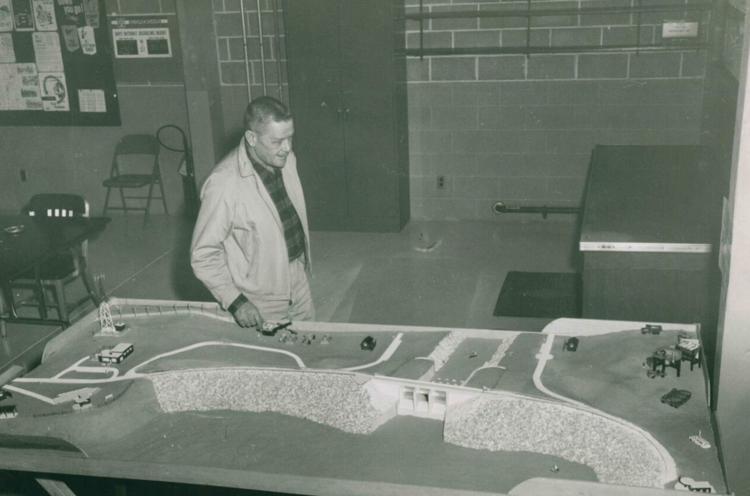 Year that the Kaskaskia Valley Association was formed, with members from Shelbyville to Belleville, to explore the creation of reservoirs to address flooding. Congress in 1958 passed the Flood Control Act, which put into motion the construction of Carlyle and Shelbyville projects. Eventually, $57 million was appropriated for the Shelbyville dam and lake. 
4 
Acreage of first parcel purchased for project, on Oct. 11, 1962, from the city of Shelbyville. Gov. Otto Kerner and other elected officials attended a ceremony to mark the sale through the U.S. Corps of Army Engineers real estate office. The first construction bid was awarded in 1963.  
8
Sections that make up dam, built starting on May 4, 1966. The height is 108 feet. 
1969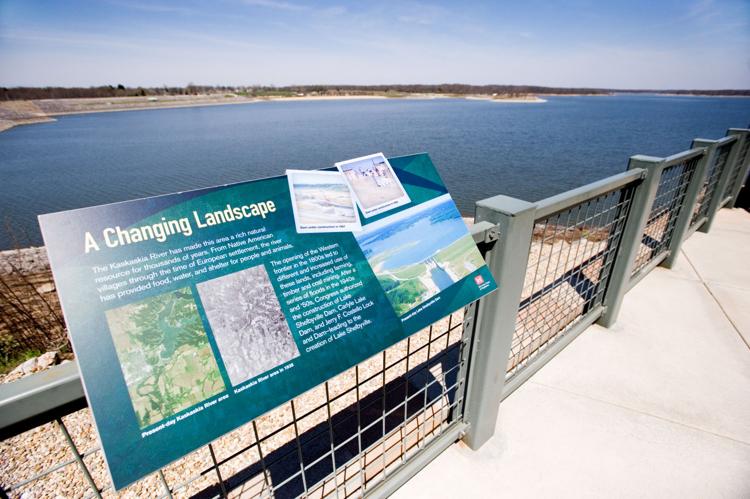 Year the Kaskaskia River was diverted, on June 24, to the dam spillway. 
102,000
Cubic yards of concrete that make up spillway, with a surrounding earth embankment of 4,600 cubic yards of dirt.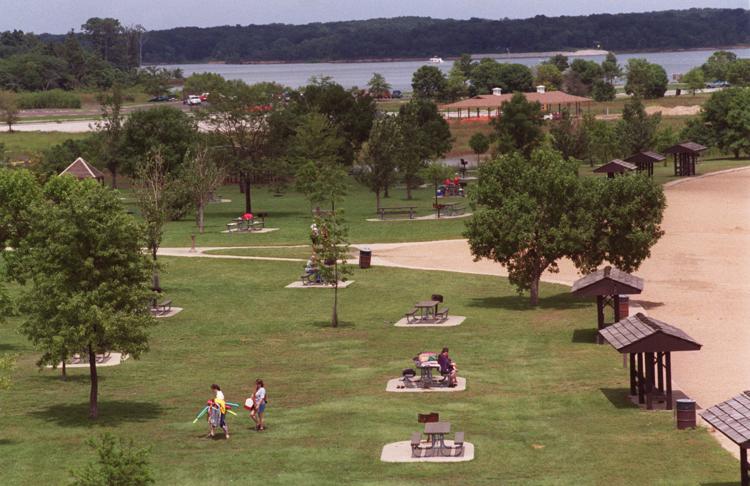 172 
Miles of shoreline of Lake Shelbyville in Shelby and Moultrie counties. The lake has about 11,000 water acres.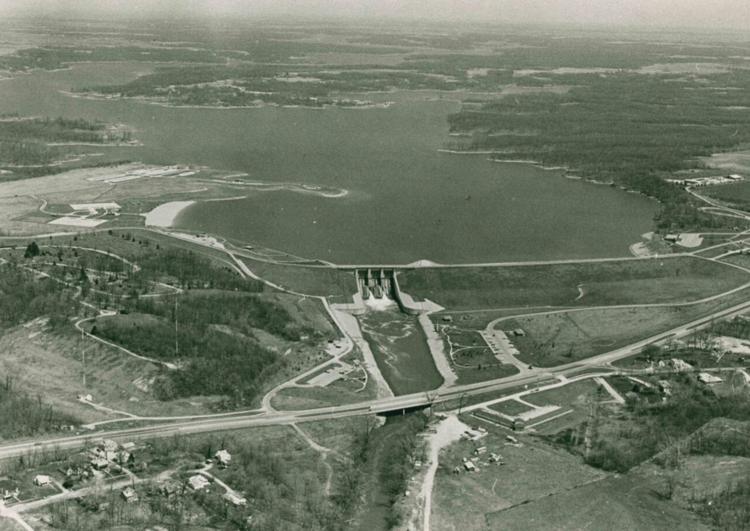 Campgrounds that are part of lake, including more than 1,000 campsites. 
Sources: U.S Army Corps of Engineers and Greater Shelbyville Chamber of Commerce 
---
GALLERY: Lake Shelbyville through the years
History Corner: A Look Back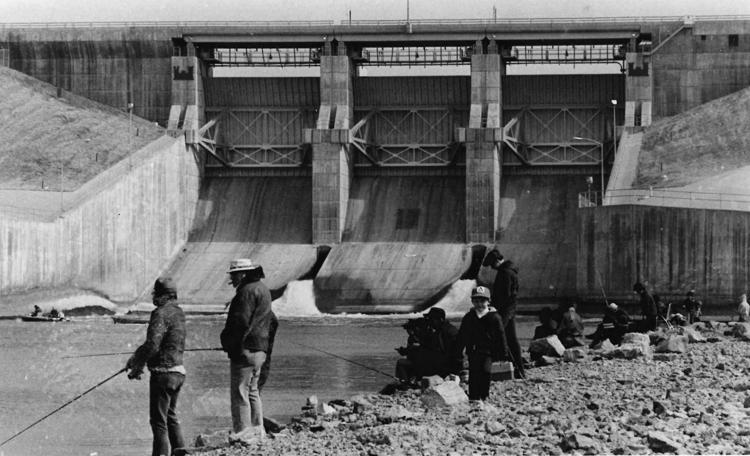 History Corner: A Look Back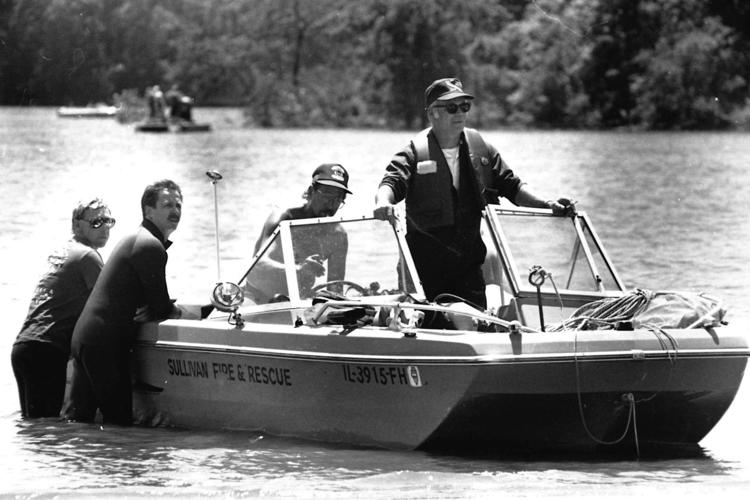 History Corner: A Look Back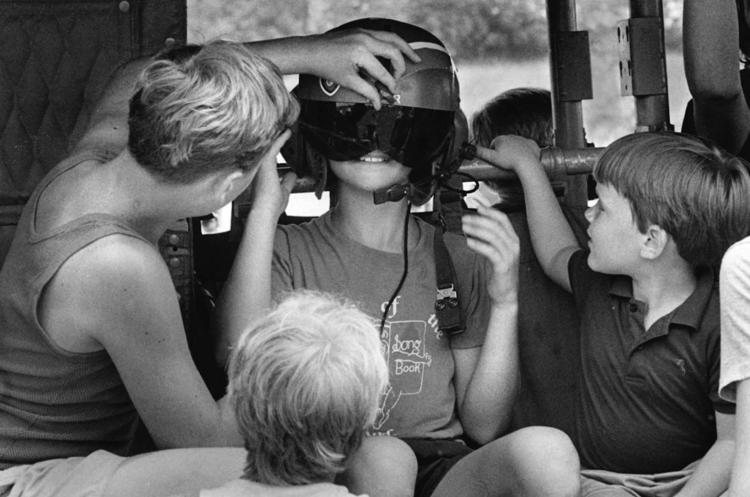 Lake Shelbyville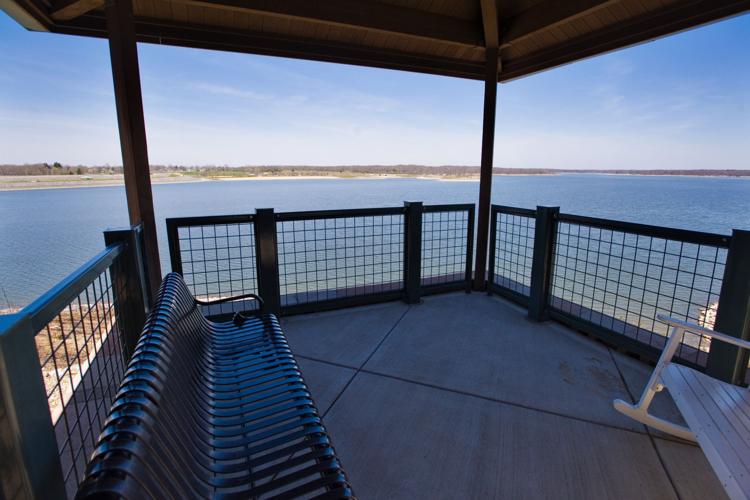 Lake Shelbyville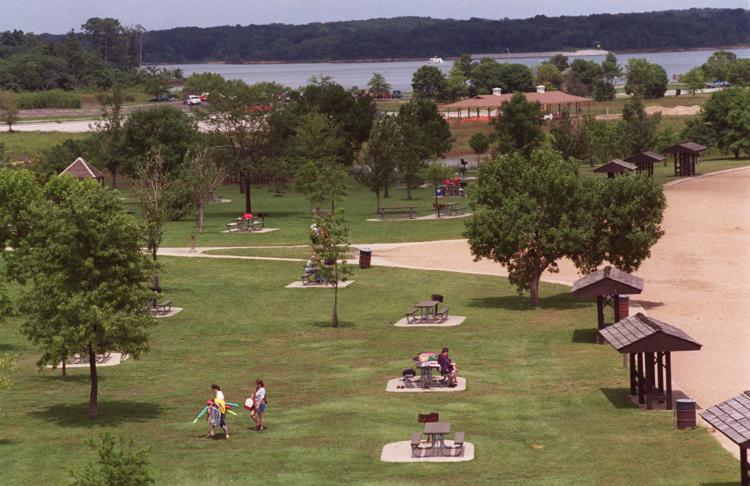 Eagle Creek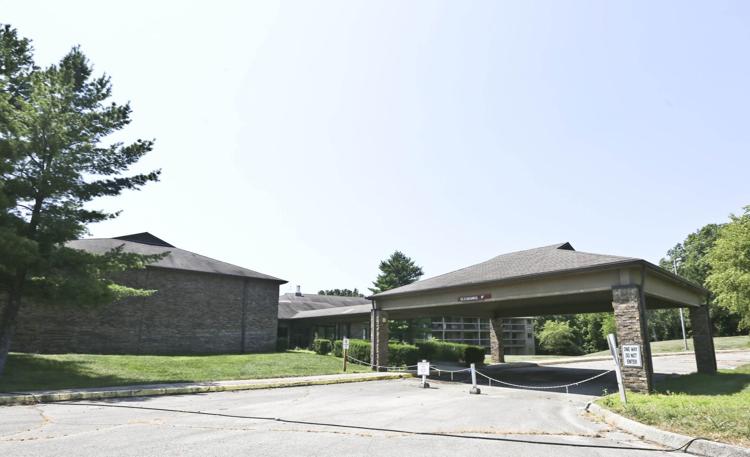 071418-mat-nws-dec-eagle-creek-photo2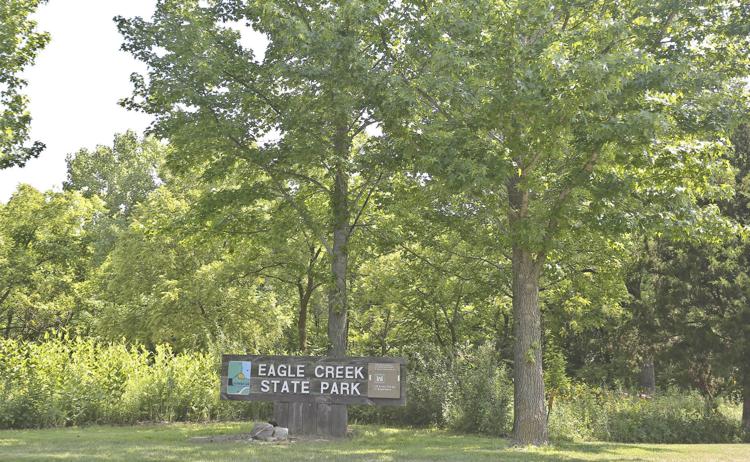 Houseboats1
Houseboats 2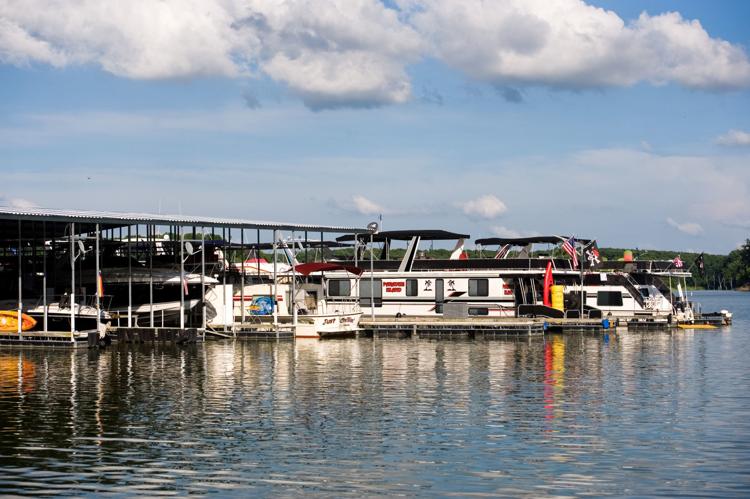 Houseboats 07/02/18 (7)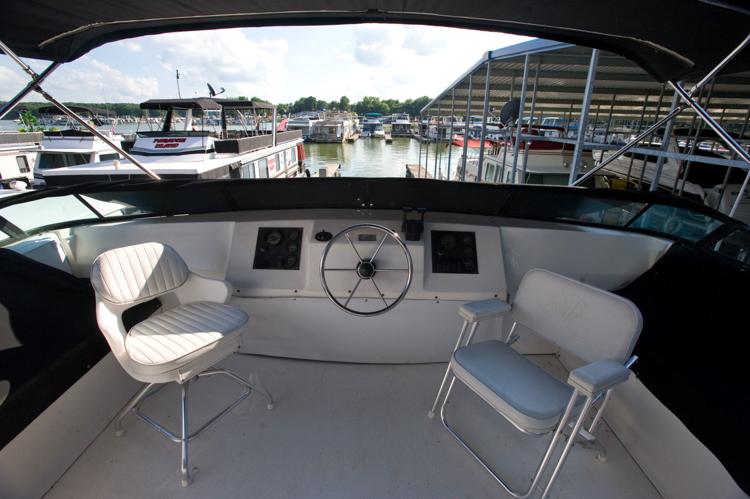 Getaway Guide 2018 - Lake Shelbyville 04/26/18 (4)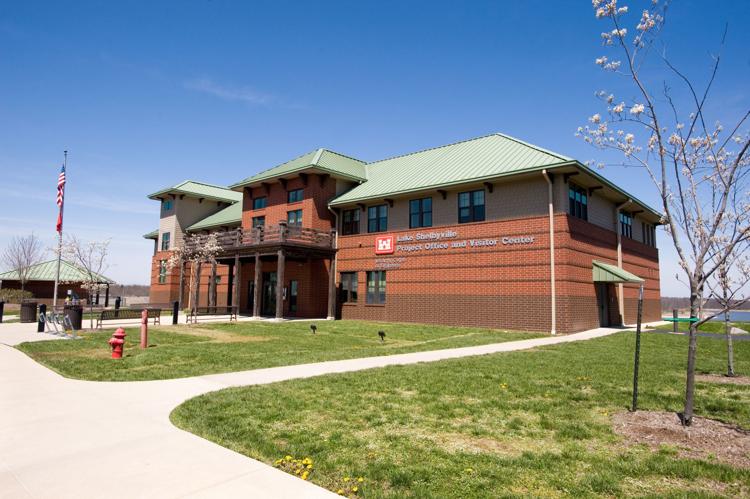 Getaway Guide 2018 - Lake Shelbyville 04/26/18 (7)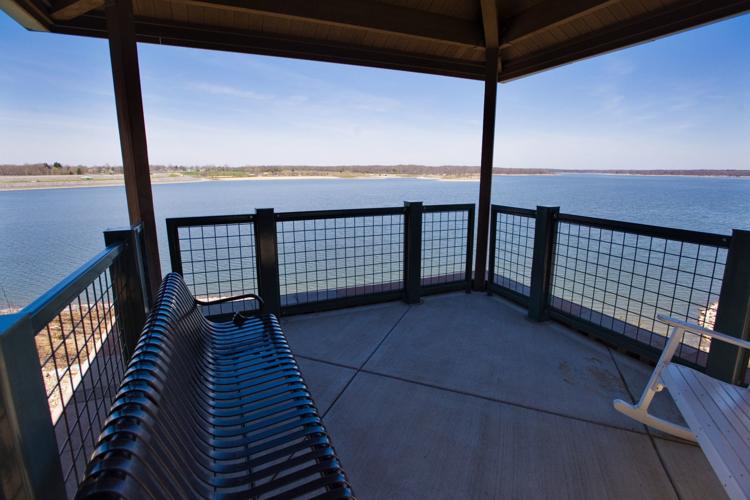 Get local news delivered to your inbox!
Subscribe to our Daily Headlines newsletter.