CHARLESTON — Marlene Hild called it "quite selfish." A lot of people would probably disagree.
After her father, Glenn, died last year, Hild took solace along a 220-mile trek through wilderness in California.
The challenge of the John Muir Trail drew her to her first solo backpacking trip, something that was "always on my bucket list" but that also offered something else.
"I did that trip for myself to help with my personal feelings," the Charleston native said.
Soon, though, Hild realized she wanted to renew the effort but also to extend it, this time to also honor her father and his legacy.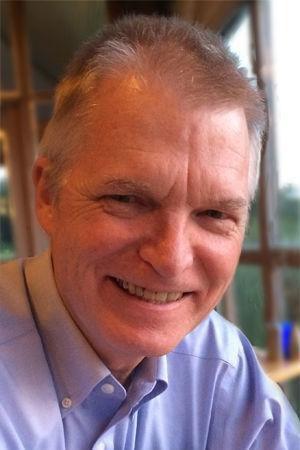 Now more than four months into a hike of the 2,653-mile, three-state Pacific Crest Trail, Hild is using the trip to help the Eastern Illinois University Art & Design Department.
Her father was once the department's chairman and taught there for 36 years. Hild said there was a brief battle with pancreatic cancer before he died in April 2018.
"I wanted to make sure it was something bigger," Hild said. "I wanted to make sure it was about more than me."
Money she raised ahead of the trip and donations since already total more than goal of $15,000.
"That includes people I've never met," she said of the donations received. She said anything that exceeds her goal will be split between the EIU department and a stewardship group for the trail.
The student art gallery in EIU's Doudna Fine Arts Center, recently renovated thanks to another donation, will get new, better lighting with the money Hild raises.
Hild's effort is a "fantastic thing" for the gallery, current department Chairman Chris Kahler said. When Hild contacted him about the fundraiser, it became obvious how important her father and his work were to her, he said.
"What she's done is a tremendous personal sacrifice to memorialize her father," Kahler said. "She turned something sad into an amazing, positive thing."
Kahler described Glenn Hild as a "monumental" department chairman who was willing to stay on in administrative roles past retirement age and at a time of difficulties for the university.
"He really cared about people," he said.
There are plans to name the gallery in Glenn Hild's honor, and the effort includes raising money to establish a scholarship in his name, Kahler also said.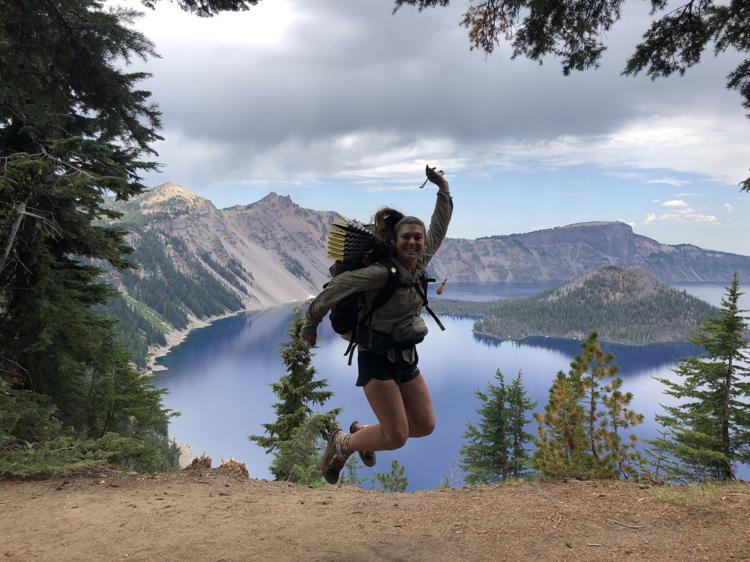 There's also Hild's personal website, www.marlfox.com, with a link for donations but that also tells much of her story since graduating from Charleston High School in 2006.
You have free articles remaining.
Keep reading for FREE!
Enjoy more articles by signing up or logging in. No credit card required.
She received a degree in religious studies from the University of Puget Sound in Tacoma, Washington, the only school that "felt right." Her draw to the west coast continued and she stayed, taking a variety of jobs, most recently in California helping organic farmers with their projects.
"I like to be learning constantly," she said. "I like to be moving constantly."
Now, Hild said she's at ease with the decision to leave her job and give up her apartment in order to make the Pacific Crest Trail hike.
"I don't actually know what I'm going to do when I finish but I wanted to change," she said.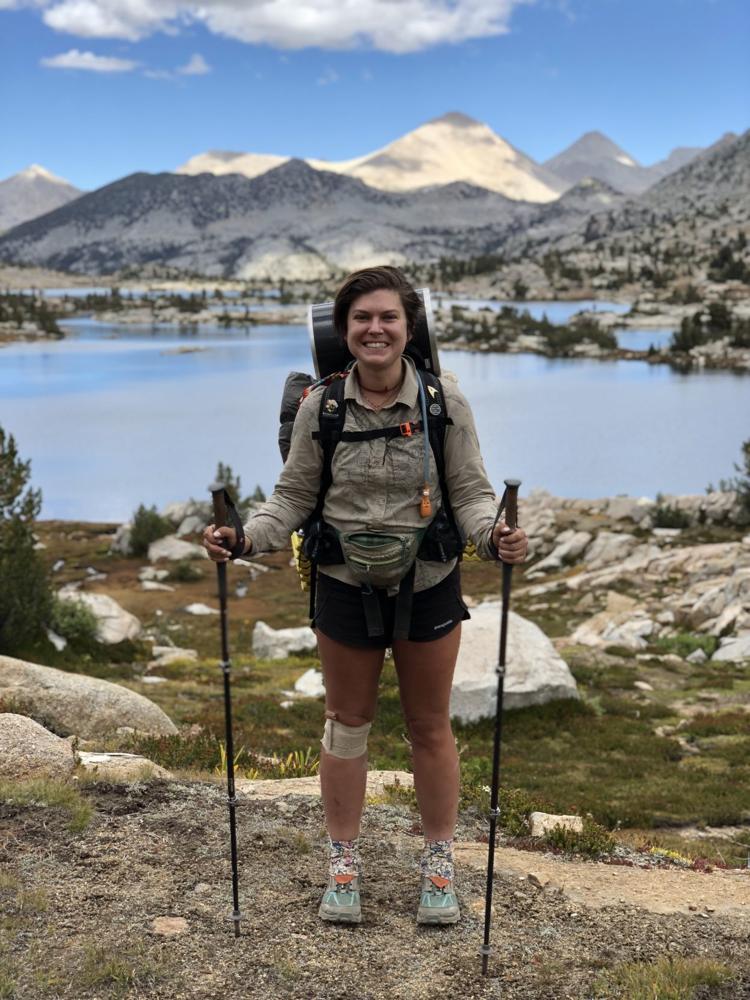 The trail runs from the Canadian border to the Mexican border through Washington, Oregon and California.
Experiencing isolation and the lack of modern conveniences such as limited cellphone reception, Hild said she also took what many hikers believe is the toughest way to travel the trail.
She started in the mountains of Washington but said beginning at the southern end of the trail makes it easier to adjust to the terrain changes. She admitted to knee and foot pain, but said it's something most hikers experience and "you get used to it."
Still, Hild described seeing a field of wildflowers in bloom in view of Mount Rainier in Goat Rocks Wilderness in Washington and the "massive blue water" of Crater Lake in Oregon, which isn't visible until you get to the edge.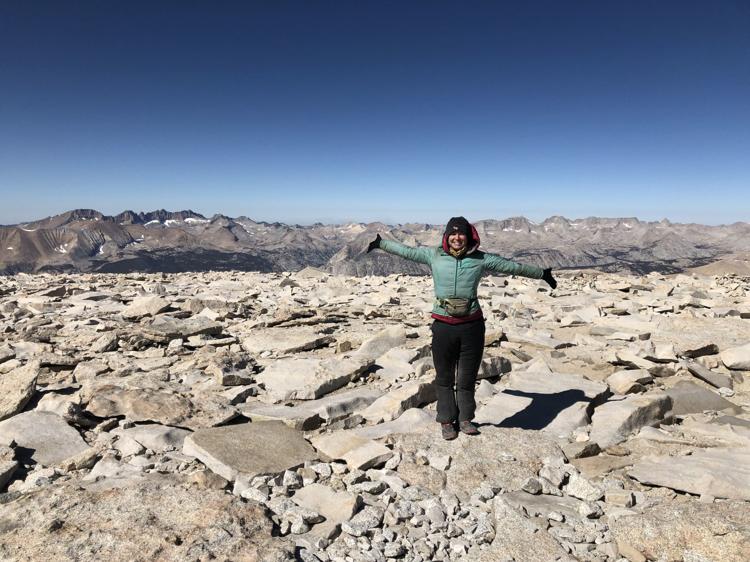 She also wanted to ensure that she got through the Sierra Nevada mountains of California before Oct. 1 and the risk of winter weather, skipping another part of the trail to make sure she was able to hike through the region.
Through it all, Hild said she's "grateful for the opportunities" and for donors' generosity and people's faith in her effort.
Hild is now in Southern California and said the last two weeks and 200 miles of her trip are what she expects to be the most "mentally difficult." She'll be traveling through the desert with its harsh conditions and where "everything starts to look the same," she said.
"It's all about the mental challenge," Hild said. "It's about if you can finish."
Along the way, Hild has seen three bears and a mountain lion and expects to see rattlesnakes in the desert. But she has no misgivings about being a woman alone on her trek.
"Ive never been afraid," she said. "It's definitely been a very independent, solo journey for me. It's a test of strength."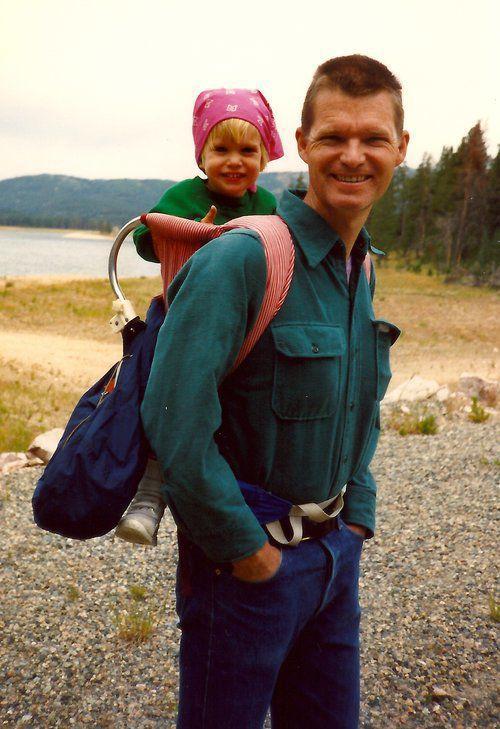 Hild said she believes her father, who was also a backpacker, would have been "quietly supportive" of her effort and made sure she was as prepared as she could be. She also said she carries his good luck charm with her.
"In a lot of ways, he's out here walking with me," she said.