CHARLESTON -- For those considering it, traveling most likely won't be ideal over the next two days.
"Don't travel this weekend," said Cameron Craig, Eastern Illinois University climatologist.
Current projections suggest 3-5 inches of snow will drop this weekend in Coles County, Craig said. Notably, though, it appears there will be a mix of snow and rain this weekend, raising the possibility of particularly slippery roads.
Cameron said the brunt of the snowfall will make its way to the area overnight Friday into Saturday. Early Saturday, it is expected to rain, and then snow again.
These projections are still tentative, though. Cameron noted the low-pressure track dictating snowfall in the region could and has been known to change within a course of 12 hours in past forecasted snowfalls.
At this point, the Interstate 70 corridor is essentially the band of heavier precipitation, at least more than what Charleston and Mattoon can expect. Craig said current models suggest that corridor will get 8-10 inches of snow.
In Coles County, city public works crews are already geared up to clear roads for the upcoming event.
Curt Buescher, Charleston Public Works director, said in the grand scheme of snowfalls, this is nothing the city has not handled before, and the equipment is all ready to go. Reloading the trucks with salt is all that is left for preparation, he said.
Charleston has nine trucks, three salt spreaders, nine plows, and approximately 500 tons of salt in storage, so they are prepared, he said.
It will take an average four hours per round to clear all city streets, with multiple rounds each snowfall.
"The number of rounds is obviously event dependent," he said. "If the forecast is correct, we'll be out for an extended period of time this weekend with our guys split into two 12-hours shifts. We have 20 guys to apply to snow removal."
Register for more free articles.
Stay logged in to skip the surveys.
In anticipation of the snowfall in the forecast, Mattoon Public Works Director Dean Barber said the city plans to have four snowplow drivers ready at midnight Friday to plow and salt streets throughout the subsequent early morning hours. He said four other drivers will then take over handling this work later in the morning Saturday.
Mattoon will be divided into quarters during the forecasted snowfall and each driver in the respective shifts will plow in a quarter of the streets in town, the public works director said.
Barber said the city does not anticipate having any problems with the plowing because of the relatively light snowfall and because most of the snow is forecasted to fall overnight while the majority of Mattoon residents are not on the roads.
If needed, Barber said the city can double the number of snowplow drivers working on a shift whenever heavy snowfall and strong winds are expected. He estimated that the last time that the city's crews faced a heavy snowfall was on Martin Luther King Jr. Day on Jan. 15, 2018.
Buescher urged people in the area to stay off the streets as much as possible and let the crews do their job.
Charleston officials issued a press release Wednesday detailing snow routes in the city, which makes select streets closed to parking during any period of snowfall accumulation in excess of 2 inches.
Should the forecast remain the same, this year's snowfall is tracking low with roughly 7 inches so far. The average snowfall for Charleston is 19 inches a year, "so we are way behind," Craig said.
---
❄️ From the archives: Major snowfall of years past
Deep Snow Blankets Mattoon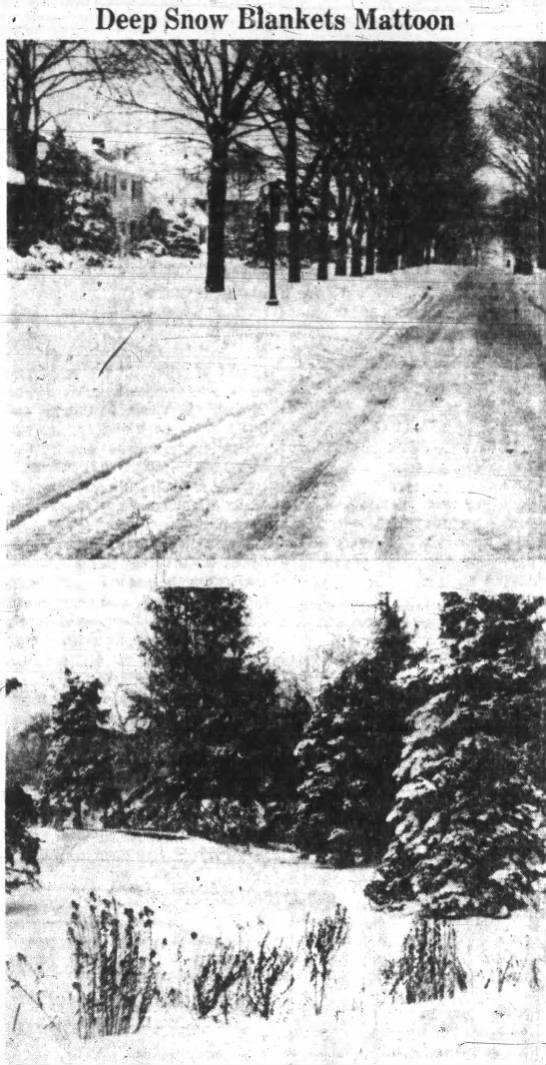 Region buried in over a foot of snow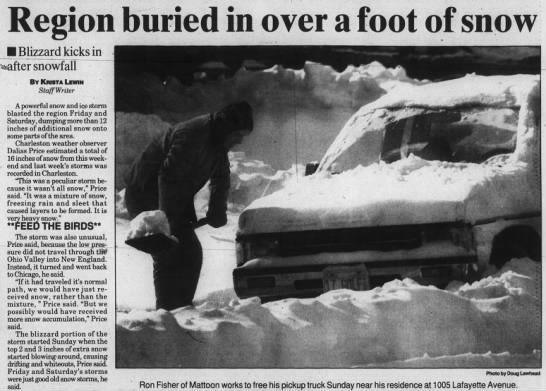 Students Think Winter is Fun
After the Big Snow comes the Big Mess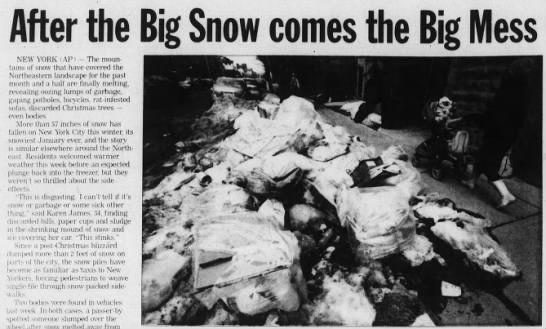 Snowball Word Game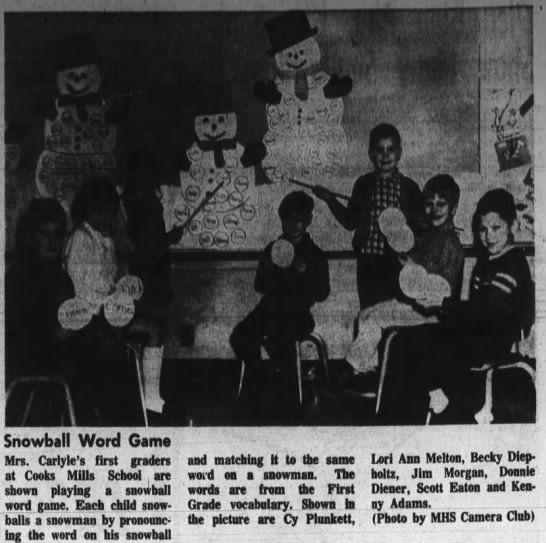 Rural Roads Blocked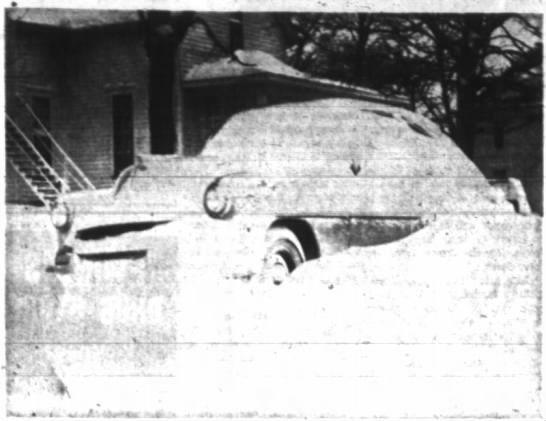 Snowplows out in Northern Illinois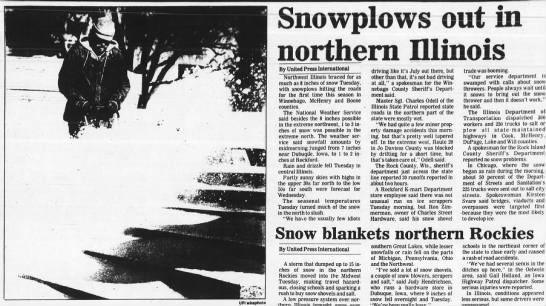 14-year-old shovels snow off roof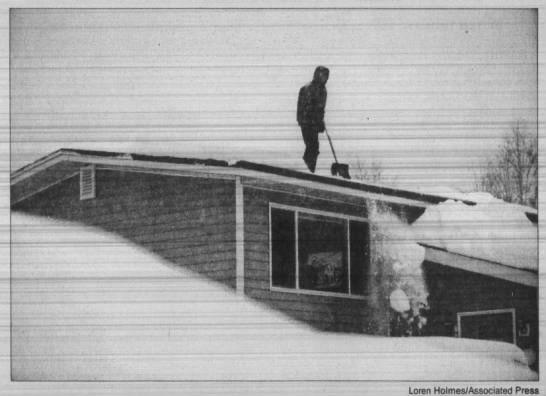 Near whiteout conditions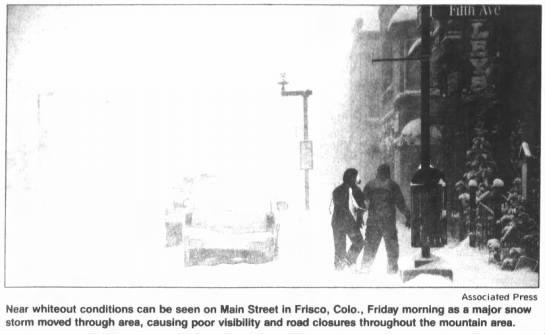 Snow Maroons Springfield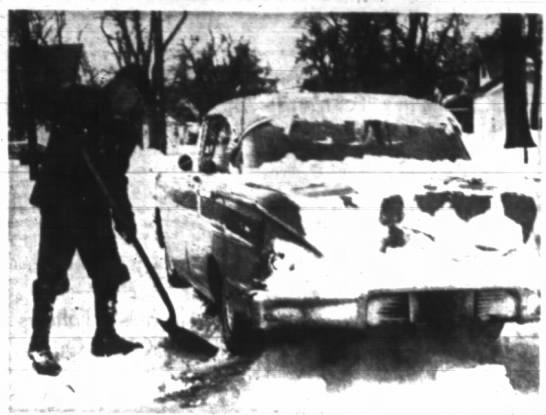 Pacific Refrigeration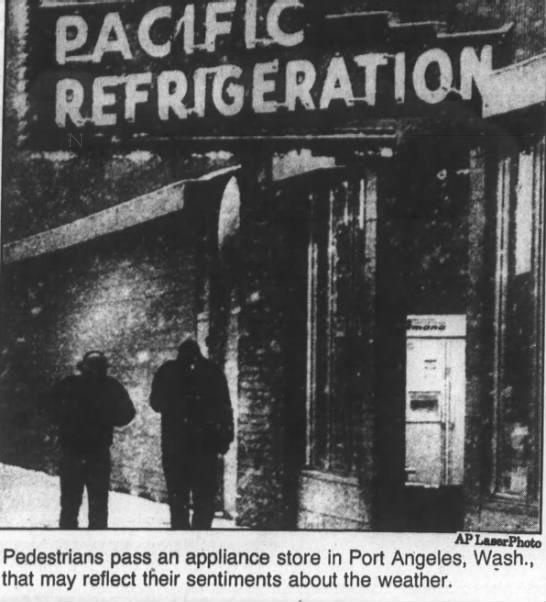 St. Patty's Snow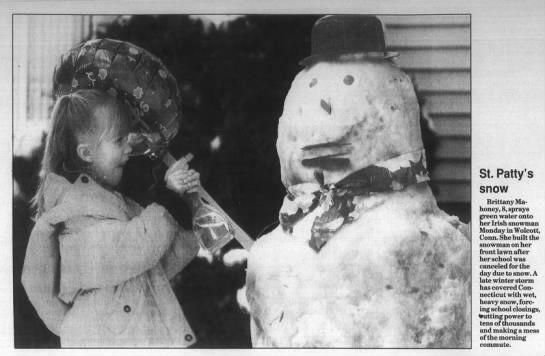 Caught by Snow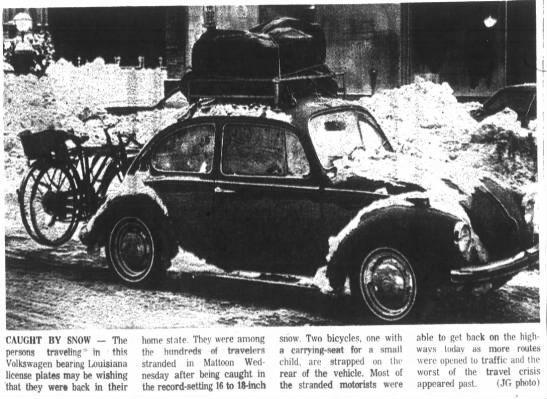 Fun For Some