The mental conditions of both the suspect and the alleged victim led to dismissal of a charge accusing a man of sexually assaulting a fellow n…
Mattoon officers made one arrest on a crack cocaine charge and another on a methamphetamine charge early Tuesday evening.
The Mattoon Police Department has posted photos on its Facebook page of two subjects that it is seeking the public's help in identifying.
The person who made the trespassing complaint provide a description of a vehicle which led to the arrest on unrelated charges.
Witness accounts indicated the man shoved the woman into a bathroom, slammed her head into a wall, grabbed her by the hair and threw her to th…
A man with a history of breaking into arcade and video gaming machines was ordered to pay $13,900 in restitution for such an incident in Mattoon.
Here are the top 10 crime story reported by the JG-TC during 2020.
Records in the case say the teen told police he and a juvenile entered the library through an unlocked door. He said he stole $50 in cash and …
A news release from the sheriff's office said Officer Anthony Golding is in custody and on administrative leave from his position. 
Jerry D. Guthrie, 42, of Charleston, pleaded guilty to a domestic battery charge accusing him of hitting the woman on Sept. 17.
Earlier this month, I sat within feet of a 29-year-old man who then stood accused of raping an 8-year-old girl. The scene filled me with plent…
Charleston police in a statement said the two men are also suspected of spray painting graffiti at three other locations.
The stop took place about 2 a.m. Sunday at the intersection of Seventh Street and Monroe Avenue.
Heidi L. Wilson, 39, of Mattoon was arrested on Wednesday on suspicion of financial exploitation of the elderly, a news release from Mattoon p…
A Bloomington man is in custody he hit a pedestrian on Saturday night, causing severe injuries, police said. 
This is a gallery that is updated. Photos do not imply someone is guilty of a crime.
Crime Stoppers has stopped providing its services to McLean County and Bloomington-Normal police. McLean County Crime Stoppers Vice President …
PEORIA — Two central Illinois residents have been indicted on a federal charges alleging that they defrauded a boat dealership and others out …
Bruce was one of three men who police have said were involved in Dover's death on Dec. 5, 2018.
With the agreement in his case, the man was sentenced to 2 1/2 years of probation and a charge accusing him of burglarizing a second vehicle w…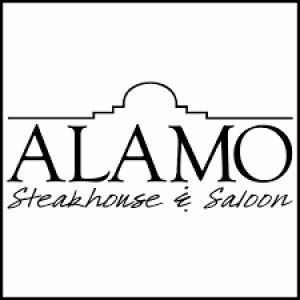 Alamo Steak House & Saloon
The motion by defense attorney Chris Wetzel argued that the police officer had no valid reason to stop Randall Lineberry for questioning.
Courtney L. Ray, 25, of Decatur, pleaded guilty to a retail theft charge that accused her of taking numerous Halloween decorations from the st…
She was also accused of struggling with a police officer, causing the officer to fall and hurt a knee, on Aug. 7. The officer's injury made th…
Methamphetamine found during a traffic stop resulted in a prison sentence for a Mattoon woman.
A man who faced a drug offense that would have required prison time was sentenced to probation for his guilty plea to a reduced charge.
A man facing multiple cases accusing him of criminal offenses received back-to-back prison sentences when he admitted burglarizing a vehicle a…
A man who admitted engaging in sex acts with a teenage girl was sentenced to prison while child pornography charges involving the same girl as…