CHARLESTON -- A man serving prison time for drug offenses received an additional sentence for a new conviction that will run at the same time as his other prison terms.
A longer sentence for Joseph J. Vingara would have been required without an agreement that included dismissal of another drug case against him.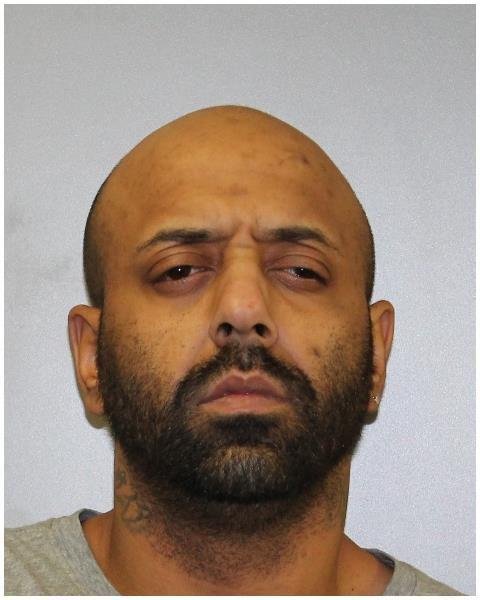 Vingara, 36, whose most recent address on record is in Charleston, pleaded guilty to a charge of possession of methamphetamine with intent to deliver.
With the agreement that was reached, he was sentenced to nine years in prison, a term that will be concurrent with a 10-year sentence he received earlier this year.
Because of Vingara's criminal record, a prison sentence of least six years was required for his latest conviction.
In the case in which he pleaded guilty, he was accused of having just more than two ounces of methamphetamine along with more than $5,000 in cash and other drug items on Nov. 29.
Records in that case indicate that police located Vingara in Mattoon and approached and arrested him because because of a pending warrant from an earlier case.
You have free articles remaining.
Keep reading for FREE!
Enjoy more articles by signing up or logging in. No credit card required.
Vingara then admitted to police that he was selling the drug, the records say.
In the dismissed case, he was also charged with possession of methamphetamine with intent to deliver. He was arrested in Charleston on July 8 of last year.
Had Vingara been convicted in that case, prison time would have been required and the sentence would have been added to his earlier prison term.
That was because he was out of jail on bond in an earlier case at the time of the July 2018 arrest.
Vingara was returned to Coles County in Illinois Department of Corrections custody in order for him to appear in court to plead guilty in his most recent case.
Circuit Judge James Glenn imposed the sentence by accepting the terms of a plea agreement that Assistant State's Attorney Joy Wolf and Assistant Public Defender Stephanie Corum recommended.
His earlier prison sentences were for his convictions for methamphetamine possession offenses in September and October 2017. For the October offense, he was convicted at trial in absentia.
In those two cases, Vingara was originally sentenced to probation. But earlier this year he admitted to violations, which made him subject to resentencing, and he then received prison time for those convictions.