CHARLESTON -- A man accused of robbing a Charleston cellphone business last month now faces federal charges.
Alfred E. Jerry was indicted by a federal grand jury last week in connection with the May 2 robbery of the Verizon Team Wireless store in the shopping center at 2104 Woodfall Drive.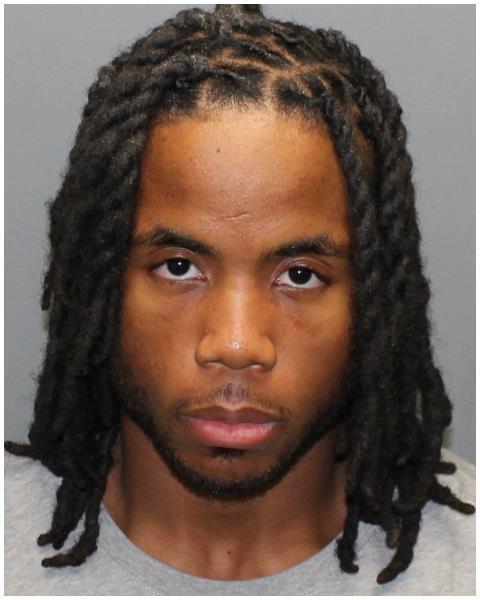 Jerry, 27, of Charleston, was arrested following a brief chase after he was spotted in the area of the store and matched the robber's description, according to Charleston police.
Police indicated that about 50 electronic devices, valued at nearly $30,000 were taken during robbery. At one point, store workers hid in a storage closet while the robbery was taking place, according to court records.
Charges of armed robbery and possession of a weapon by a felon were filed in Coles County court the day after the incident but those charges were dismissed last week in favor of the federal prosecution.
The charges in the federal indictment include obstructing of commerce by robbery. It also charges Jerry with brandishing a firearm in furtherance of a robbery and possession of a firearm by a felon.
You have free articles remaining.
Keep reading for FREE!
Enjoy more articles by signing up or logging in. No credit card required.
Federal criminal charges sometimes mirror those in state court if they can result in more severe sentences. Federal criminal convictions sentences are based on a variety of factors and the sentencing range possible for Jerry if convicted wouldn't be known until later.
Both the state charges that were originally filed would have required prison time with a conviction, six to 30 years for the robbery charges and three to 14 years for the weapons offense.
In federal court, U.S. Magistrate Judge Eric Long ordered Jerry's detention pending trial and Jerry entered a not-guilty plea to the charges.
His next hearing was scheduled for July 18 and his trial was tentatively set to begin Aug. 6.
Jerry faces the weapons possession offenses because of a 2011 Cook County conviction for attempted murder. Illinois Department of Corrections records show that he was paroled in February 2018.