CHARLESTON — The amount of time that passed between a man knowingly taking drugs and when he was seen again apparently led a jury to acquit the person who supplied the drugs of a homicide charge.
The Coles County jury did convict Thomas Cord Eich of providing Kody R. Matheny, who died from an overdose, with heroin containing fentanyl. Eich admitted doing so when he testified during his trial.
Eich, 28, of Mattoon, originally was charged with providing the combination of heroin and fentanyl to Matheny on Aug. 8, 2018. Matheny, who was 23, was found dead at his Mattoon residence the following day.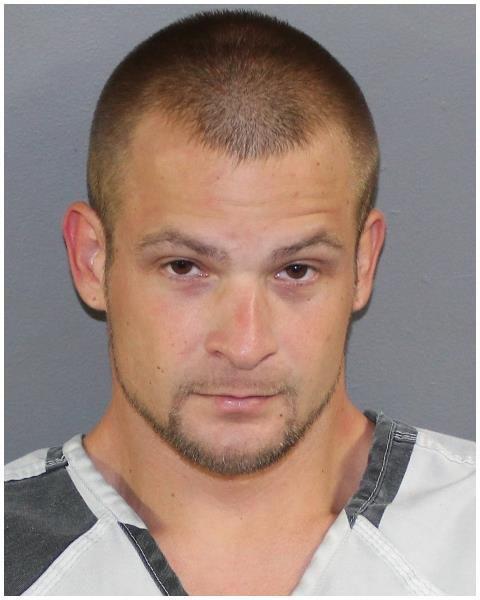 A charge of drug-induced homicide was added after toxicology tests showed heroin and other drugs in Matheny's system and determined that he died from an overdose.
During the trial, Eich testified that he provided Matheny with the drugs when they were together at Eich's residence.
However, the evidence also showed Matheny left Eich's residence on the south side of Mattoon around 8:30 p.m. Matheny wasn't seen again until he arrived at his home on the north side of Mattoon about two hours later.
Assistant Public Defender Stephanie Corum, who represented Eich, argued to the jury that there was no way to know if Matheny obtained more drugs once he left Eich's residence.
Corum contended that possibility cast enough doubt on whether Eich supplied the drugs that led to Matheny's death that the jury couldn't find him guilty of the drug-induced homicide charge.
Records in Eich's case indicate police found Matheny dead after they were called to his residence on Piatt Avenue in Mattoon. He was located in his bedroom, and a syringe and spoon were nearby, they say.
Eich's arrest followed a check of Matheny's cellphone, which revealed a conversation between the two men indicating they'd taken part in a drug transaction, according to the records.
After the jury's guilty verdict on the drug delivery charge, Coles County Circuit Judge James Glenn scheduled Eich's sentencing hearing for Dec. 6.
A conviction for delivery of a controlled substance can result in a three- to 10-year prison sentence. Also, state law requires three years to be added to a sentence for a conviction involving delivery of fentanyl, a synthetic opioid painkiller. 
State law allows drug-induced homicide to be charged against a drug seller when any drug sold causes another person's death
Had Eich been found guilty of the drug-induced homicide charge, a prison sentence of six to 30 years would have been required.
After the verdicts, Glenn denied State's Attorney Jesse Danley's motion to revoke Eich's bond, though he still remains in jail with bond set a level requiring $25,000 for release.
Contact Dave Fopay at (217) 238-6858. Follow him on Twitter: @FopayDave