CHARLESTON — A local man was sentenced to prison when he admitted failing to register a social media account as required because of his conviction for a sex offense.
Mitchell D. Heaton pleaded guilty to a charge of failure to register as a sex offender that accused him of not notifying police of the Facebook account he established under a false name.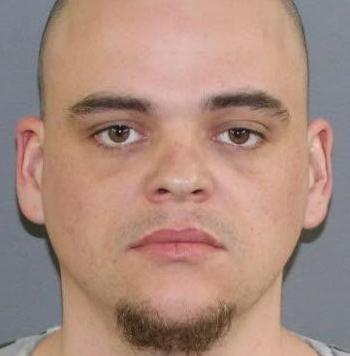 Heaton, 29, for whom records show addresses in Charleston and in Mattoon, was sentenced to three years in prison for the conviction that could have brought a prison term of three to 14 years.
Prison time wasn't required but he was eligible for up to twice usual maximum because of his criminal record.
Records show that Heaton's prior convictions include three earlier failure to register offenses for which he was also sentenced to prison.
Heaton was required to register his address and other information with police because of his 2009 conviction in a misdemeanor sexual abuse case.
According to Illinois State Police sex offender registration records, Heaton was 19 years old and the victim was 14 at the time of that offense.
Case records show that Heaton established the Facebook account in March of last year. The charge was filed in November 2018 and he was arrested the following month.
Coles County Circuit Judge James Glenn sentenced Heaton by accepting the terms of a plea agreement that Assistant State's Attorney Joy Wolf and Public Defender Anthony Ortega recommended.
In other cases, Glenn also accepted guilty pleas from:
Steve Hause, 50, of Hastings, Michigan, to a theft charge accusing him of taking sports memorabilia from a Mattoon woman in March 2018 to sell on consignment but never giving her the money or returning the items.
Hause pleaded guilty to a misdemeanor offense and a felony theft charge was dismissed. The terms of his sentence included payment of restitution totaling $5,000 to cover that and other thefts.
The sentence was two years of conditional discharge, which is supervision similar to probation but with fewer restrictions. In addition to the restitution, the sentence's requirements included no future contact with the victims.
Another misdemeanor charge accusing Hause of failing to sell or return a Charleston man's furniture, also in March of last year, was also dismissed.
Glenn accepted a plea agreement that Wolf and Ortega recommended.
Alexis D. Schwartz, 25, whose address on record is in Ashmore, to a charge of aiding a fugitive.
Schwartz admitted lying to police about the whereabouts of man for whom they were looking in Charleston on June 4. She was sentenced to one year of probation.
Wolf and defense attorney Todd Reardon Jr. recommended the plea agreement.