CHARLESTON — A judge on Wednesday refused to remove a prosecutor from a DUI case in which the man accused is also charged with trying to bribe a juror.
Coles County Circuit Judge James Glenn disagreed with contentions from the attorney representing Christopher K. Whitley that the prosecution kept Whitley in jail longer than needed before bond was set in the bribery case.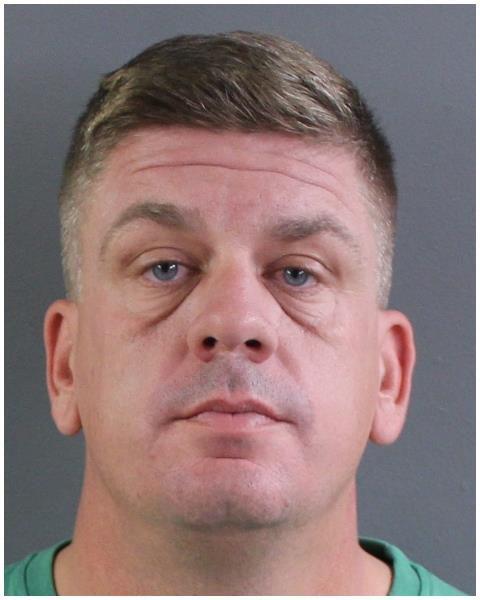 The judge also said statements the prosecutor and the Mattoon police chief made during a TV interview on the case didn't violate rules concerning pretrial publicity.
Whitley, 41, of Mattoon was found guilty of driving under the influence during a jury trial in April, but Glenn overturned the verdict in August.
Allegations that a juror said he would make sure Whitley "got what he deserved" led to the judge's decision. Other jurors denied that took place but it led to a Mattoon police investigation resulting in the bribery case.
The motion defense attorney Stephen Friedel argued on Wednesday contended that Whitley could have been allowed to bond court a day earlier than he was. That meant Whitley stayed in jail longer than he should have, as he was able to post bond, Friedel argued.
He went on to say that the "heart" of his motion concerned a WCIA-TV report on the case in which Assistant State's Attorney Joy Wolf and Mattoon police Chief Jason Taylor were interviewed about the case.
You have free articles remaining.
Keep reading for FREE!
Enjoy more articles by signing up or logging in. No credit card required.
Wolf not only shouldn't have talked about the case but also advised Taylor not to be interviewed, Friedel said, and asked that Wolf be barred from continuing to prosecute the case.
But Glenn agreed with Wolf, who said it's not uncommon for defendants in custody to be brought to bond court up to 48 hours after their arrests.
Other defendants who'd been jailed longer were given priority, and the day's bond court session took place before Whitley was actually arrested, Wolf said.
Wolf added that everything said in the interview was included in public court records. Glenn also noted that both she and Taylor responded to a reporter's questions and did nothing to "heighten public condemnation" of Whitley.
The prosecution has a pending motion to reinstate the guilty verdict in Whitley's DUI case, in which he's accused of driving under the influence in May 2015.
In the bribery case, Whitley is accused of having a man relay an offer of $5,000 to a juror in the DUI case in exchange for her saying she looked up online information on Whitley during the trial.
According to police testimony at an earlier hearing, the investigation also found that Whitley offered the man, a mutual friend of his and the juror's, a discount on a vehicle at the Pilson automotive dealership, where Whitley works.
Another hearing in Whitley's cases is scheduled for Oct. 18.