CHARLESTON — A search of a laptop computer belonging to a child sex abuse suspect led to the discovery of child pornography, including one showing sex acts with an infant.
That was according to police testimony Thursday in the case against Jeffery M. West, 51, who's accused of possessing the child pornography as well as sexually abusing a 9-year-old boy.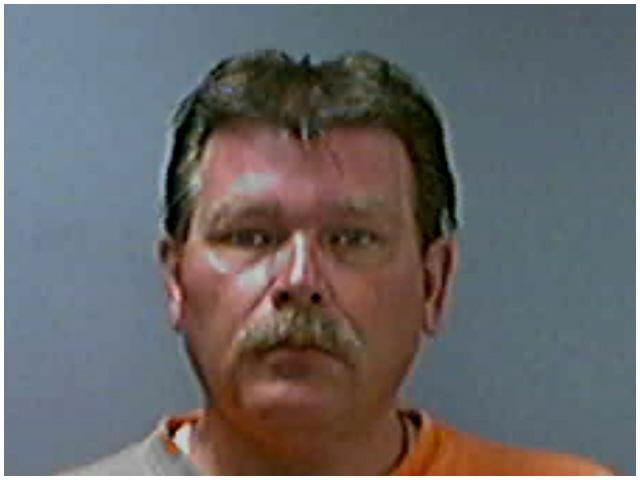 Mattoon police Detective Michael Johnson said searches of electronics found at West's Mattoon home and his business, the West Side Motors auto dealership in Mattoon, during May followed West's arrest in the sexual abuse case.
The sexual abuse case marked the second sex offense charge against West in 18 years.
On Thursday, Coles County Circuit Judge James Glenn ruled that Johnson's testimony about the search of the electronics showed enough cause to order the case to continue.
West's attorney, Todd Reardon, then entered a not guilty plea on his behalf.
During questioning by Assistant State's Attorney Jenifer Schiavone, Johnson said "multiple" items child pornography were found during the search of the electronics.
The video with the infant portrayed her as being 2 months old and showed different acts of sexual penetration by an adult male, he said.
He also described items showing sexual penetration of a sleeping girl and another of a boy masturbating at another's urging.
You have free articles remaining.
Keep reading for FREE!
Enjoy more articles by signing up or logging in. No credit card required.
During Reardon's cross examination, Johnson acknowledged that the user names on the computer files found didn't match or resemble West's name.
Also in response to Reardon's questioning, he said police didn't check local pawn shops to see if they'd sold any used laptops around the time of the search of West's.
Glenn scheduled a hearing for Oct. 17 to review the status of the cases against West, who's free on bond. There's currently no trial scheduled in either case.
During a hearing last month, West pleaded not guilty to a charge of aggravated criminal sexual abuse that accused him of fondling the boy while the boy was visiting him on May 15.
According to police testimony during that hearing, the boy also said West promised him money in exchange for a lewd photo of himself.
The boy also told police that he visited West at the auto dealership, when a pornographic video was being shown, the testimony indicated.
The child pornography charges include offenses that would require prison time with a minimum term of nine years. The sexual abuse charge could result in a prison sentence of three to seven years or up to four years of probation with a conviction.
West's earlier conviction came in 2003, when he pleaded guilty to charges accusing him of fondling children during two incidents in September 2001.