CHARLESTON — A man was ordered to have no contact with a woman after he pleaded guilty to a charge in relation to his reportedly sharing nude photos of her on social media.
Brenton P. Gossard, 35, whose address on record is in Windsor, was accused of sharing the woman's photos without her consent sometime between August and November 2017.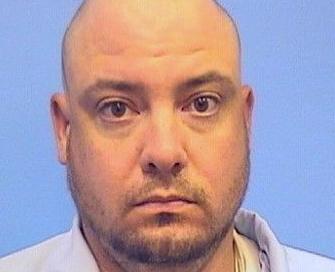 Gossard originally faced a felony charge but, with the agreement reached in his case, his guilty plea was to a misdemeanor offense.
Also with the agreement, he was sentenced to two years of conditional discharge. The sentence is supervision similar to probation but with fewer restrictions.
According to Coles County Assistant State's Attorney Jenifer Schiavone, who prosecuted, the incident took place while Gossard and the woman were living in Mattoon.
The woman took the photos herself but with the understanding that they were to remain private, but Gossard shared them on social media when he found them on her cellphone, Schiavone said.
You have free articles remaining.
Schiavone also said the woman reported the incident to authorities as soon as she became aware of it. The woman was also agreeable to the plea arrangement in Gossard's case, she added.
The terms of Gossard's sentence included the no-contact requirement.
Three months of jail time was also part of the sentence but Gossard received credit for 18 days in custody earlier and the rest of the time was stayed.
That means he won't have to serve it now but some or all of it could be ordered later as a sanction in case he violates any of his sentence's requirements.
Circuit Judge James Glenn sentenced Gossard by accepting the terms of a plea agreement that Schiavone and Assistant Public Defender Stephanie Corum recommended.
Gossard is on parole after being released from prison in October, according to Illinois Department of Corrections records. Information wasn't available on whether the new conviction would amount to a parole violation that would lead to his return to prison.
Gossard received the prison sentence in Coles County in May after he pleaded guilty to a charge accusing him of leading police on a high-speed chase in Mattoon on Oct. 31, 2018.
Sign up for our Crime & Courts newsletter
Get the latest in local public safety news with this weekly email.