CHARLESTON -- After hearing a veteran police officer call an attack on a woman "the worst" he's ever seen, a judge on Wednesday ordered a 36-year prison sentence for the man convicted of it.
Richard L. Coffey was also called "the best liar" another officer had ever encountered during his sentencing hearing for crimes accusing him of abducting the woman, beating her, binding her with duct tape and raping her.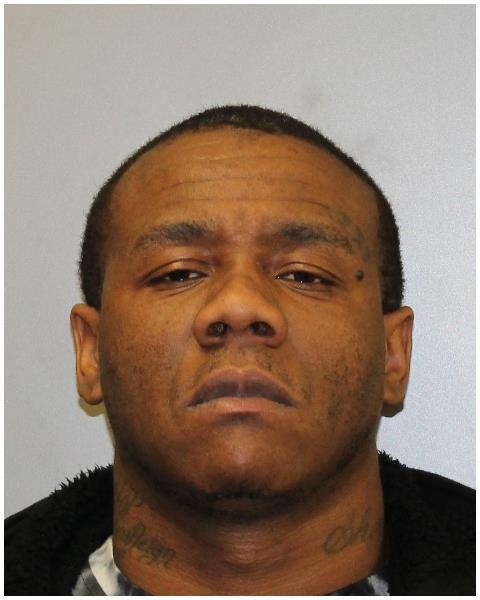 Coles County Circuit Judge James Glenn ordered a prison term four years short of the maximum for Coffey's conviction, which required at least 16 years in prison.
During Wednesday's hearing, the now 21-year-old woman described the injuries she received in the attack and addressed Coffey about her ordeal and his reaction.
"Did you hear me plead? Of course you did," she said. "Do you lie awake at night like I do? Of course you don't."
Coffey, 35, met the woman a few days before the attack, according to trial evidence. They were in his car after she asked for a ride when he hit her in the face several times, bound her with duct then raped her at knifepoint, the woman testified during the trial.
On Wednesday, Mattoon police Detective Ryan Hurst testified that the woman was "terrified" when he arrived at the Mattoon residence to which she went after being allowed to leave the car.
The woman was "begging" to have the remains of the duct tape removed from her and later was physically ill after identifying Coffey as her attacker, he said.
Hurst said he's investigated numerous other sexual assault cases during his 14 years as a police officer but none featured the same extent of injuries.
"There is no comparison," Hurst said. "This is by far the worst."
You have free articles remaining.
Keep reading for FREE!
Enjoy more articles by signing up or logging in. No credit card required.
Also, Mattoon police Detective Alex Hesse testified about Coffey's questioning by police, which at one point led them to search for a man Coffey mentioned but who didn't actually exist.
Coffey frequently changed his story and never gave an account that fit with the facts of the investigation, he also said.
"He was very slow and reluctant to show any form of honesty," Hesse said. "He's the best liar I've ever talked to."
Defense evidence was limited to a statement by Coffey, who said he was sorry for what the woman and her family went through and asked Glenn for a chance to "be there" for his 12-year-old daughter.
"I am nothing like a villain or a monster," Coffey said. "Please give me another chance at life."
State's Attorney Jesse Danley asked Glenn to order the maximum sentence. He said Coffey was able to "manipulate" the woman at a time when she was vulnerable and approached him for help obtaining drugs.
"Not once did he say 'I'm sorry for what I did,' " Danley said, referring to Coffey's statement. "There is absolutely no acceptance of responsibility. This is the most heinous, the most brutal, the most violent of sexual assaults of a young woman in this community."
Public Defender Anthony Ortega didn't make a specific recommendation on a sentence but asked for one closer to the minimum.
He asked Glenn to consider that Coffey was "introduced to a criminal lifestyle at a young age." But he now supports his family, including a daughter for whom he's the "only living parent," he said.
"There is more to Richard Coffey than was presented at trial," Ortega said.
Glenn said there was nothing to show a negative impact on Coffey's family and agreed with Danley that the attack was "in fact a brutal and heinous act."
At the ending of the hearing, Ortega indicated that Coffey plans to appeal.