CHARLESTON — A Shelby County man was sentenced to prison when he admitted burglarizing a rural Coles County home and having methamphetamine, also in Coles County, on two occasions.
Michael C. Cowger, 39, whose current address on record is in Moweaqua, formerly of Mattoon, pleaded guilty to residential burglary and methamphetamine possession charges.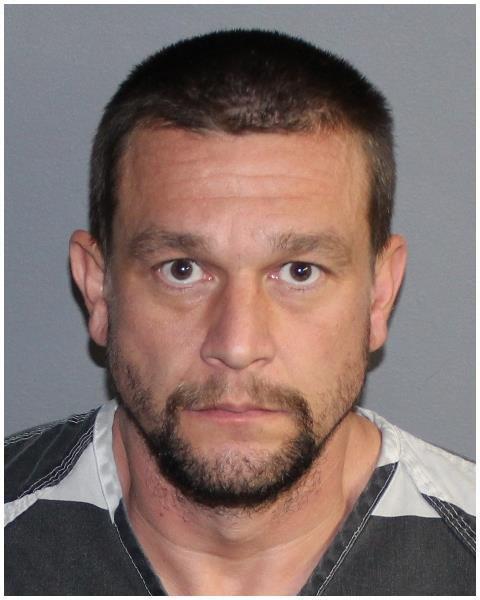 With the agreement reached in his cases, Cowger was sentenced to six years in prison for the burglary and the five-year sentences he received for each drug conviction will run at the same time.
He was accused of burglarizing the rural Coles County home on June 13. Case records say a motor bike, jewelry, tools and other items were taken and the home's owner identified Cowger as a suspect.
Cowger had methamphetamine in his possession when police located him later in Mattoon, the records say. His guilty plea to the drug charges were for that offense and for a charge accusing him of having methamphetamine on May 14.
The agreement also included dismissal of a robbery charge accusing Cowger of taking money from a man on May 24.
Circuit Judge James Glenn sentenced Cowger by accepting the terms of a plea agreement that State's Attorney Jesse Danley and Public Defender Anthony Ortega recommended.
In other property crime cases, Glenn also accepted guilty pleas from:
Austen M. Glynn, 19, whose address on record is in Mattoon, to a misdemeanor trespassing charge accusing him of using another person's vehicle without permission on Nov. 2.
You have free articles remaining.
Keep reading for FREE!
Enjoy more articles by signing up or logging in. No credit card required.
A felony charge of possession of a stolen vehicle was dismissed and Glynn was placed on probation for two years.
Terms of the sentence included a counseling evaluation and no contact with the vehicle's owner.
Glenn accepted a plea agreement that Danley and Assistant Public Defender Stephanie Corum recommended.
Alexandria N. Stantrock, 21, for whom records list a Mattoon address, to a forgery charge accusing her of using a counterfeit $20 bill to buy a pizza on Aug. 19.
Santrock was sentenced to two years of second chance probation, which can result in no record of a conviction if completed successfully.
Terms included payment of restitution and a counseling evaluation. Danley and defense attorney Todd Reardon recommended the plea agreement.
Maria N. Garza, 35, whose address on record is in Mattoon, to a charge of unlawful possession of a credit card.
Garza admitted using another person's card during August. Terms of her second chance probation sentence included payment of restitution and a treatment evaluation.
Danley and Ortega recommended the plea agreement.