CHARLESTON -- A man received prison time when he admitted stealing televisions from another person about two years ago.
Billy J. Cripe, 30, for whom records show addresses in Charleston and Decatur, pleaded guilty to a theft charge in connection with the Sept. 9, 2017 incident.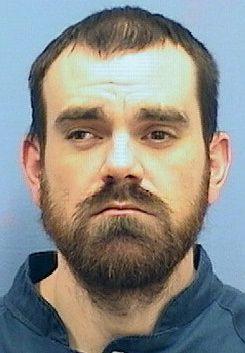 The charge was a felony because of Cripe's criminal record. With the agreement in the case, he was sentenced to 15 months in prison.
Cripe's Coles County sentence was added to the three-year prison term he received for a methamphetamine possession conviction in Douglas County.
Payment of restitution was also a requirement of Cripe's Coles County sentence.
Circuit Judge James Glenn sentenced Cripe by accepting the terms of a plea agreement that prosecutor Daniel Guido and defense attorney Walter Ding recommended.
In other recent cases, Glenn also accepted guilty pleas from:
Sara J. Pruitt, 39, whose address on record is in Humboldt, to a charge of possession of another's debit card accusing her of using another person's card without permission in April.
You have free articles remaining.
Keep reading for FREE!
Enjoy more articles by signing up or logging in. No credit card required.
Pruitt was sentenced to 2 1/2 years of probation for the conviction that also could have resulted in a one- to three-year prison term. The sentence included payment of fines and court fees and stayed jail time.
Glenn accepted a plea agreement that Assistant State's Attorney Jenifer Schiavone and Public Defender Anthony Ortega recommended.
Ronald Brummerstedt Sr., 51, for whom records show a rural Strasburg address, to a methamphetamine possession charge accusing him of having the drug in Mattoon on April 23.
Brummerstedt was placed on probation for two years with terms including a substance abuse treatment evaluation.
Schiavone and defense attorney Todd Reardon Jr. recommended the plea agreement.
Janilane T. Richey, 27, whose address on record is in Mattoon, to a methamphetamine possession charge accusing her of having the drug on March 29.
Richey was sentenced to two years of first offender probation, so she has a chance for no record of a conviction if she completes the sentence successfully.
Assistant State's Attorney Joy Wolf and Reardon recommended the plea agreement.