CHARLESTON — A man was sentenced to prison after he admitted forcing his way into a rural Mattoon home and attacking a woman there.
Prison time was required for Brian D. Abel, who pleaded guilty to a home invasion charge in connection with the incident on Aug. 19.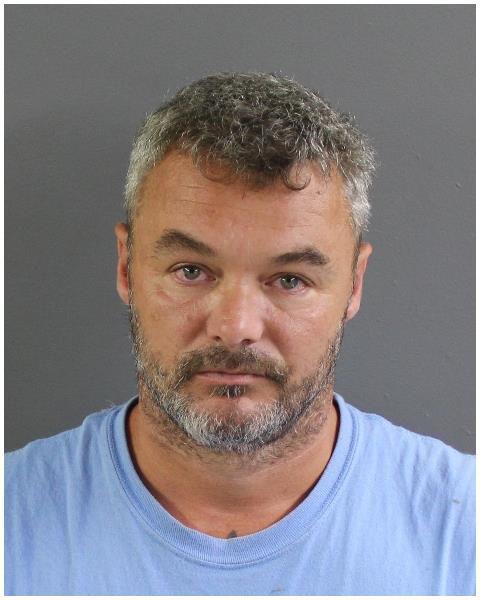 With the agreement reached in his case, Abel, 41, for whom records show an address in Neoga, was sentenced to prison for eight years.
A home invasion conviction requires a prison sentence of six to 30 years without the option of probation.
Records in Abel's case say a Coles County sheriff's deputy responded to the woman's residence on East Lake Paradise Road after the woman reported that someone was kicking her front door.
The 46-year-old woman identified Abel was the intruder and told the deputy he tried to kick in the locked door after she told him she didn't want to speak with him, the records say.
The woman said Abel forced his way into the home, where he grabbed her by her neck and the back of her head and pushed her into some boxes and storage containers, according to the records.
The woman also said she and Abel were involved in a relationship and she moved out of his home earlier this year, the records say. They also say the woman related that they'd argued over Abel's hacking into her social media accounts.
Abel had left the scene by the time the deputy arrived but was arrested after he was seen driving by a short time later, the records indicate.
With Abel's guilty plea, Circuit Judge James Glenn agreed to recommend him for a prison system substance abuse treatment program.
It will be up to prison officials whether to admit Abel to the program but the judge's recommendation was needed for him to be eligible.
Glenn sentenced Abel by accepting the terms of a plea agreement that State's Attorney Jesse Danley and Assistant Public Defender Stephanie Corum recommended.
Abel's criminal record also includes a federal weapons offense for which he was sentenced to prison in October 2013.
In that case, he was accused of having a gun when he threatened another man at a Mattoon-area home in December 2012.
Abel's possession of the gun was illegal because of prior felony convictions, including a 2002 conviction for second-degree murder in Cumberland County.