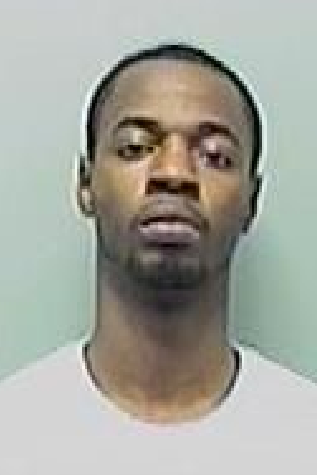 CHARLESTON — A Springfield man was sentenced to prison on Monday when he admitted firing a gun during the robbery of a Mattoon home almost three years ago.
Willie A. Simpson, 25, pleaded guilty to a charge of aggravated discharge of a firearm accusing him of firing the shots that injured the home's resident and his dog during the Aug. 28, 2016, incident.
Simpson, who faced the possibility of as much 55 years in prison, received a 10-year term with the agreement reached in his case. It included dismissal of armed robbery and home invasion charges.
His conviction and sentence came two years after that of Audrey L. Ross, 24, also of Springfield, who pleaded guilty to armed robbery and home invasion charges and is serving a 12-year sentence.
Simpson and Ross apparently targeted the North 12th Street residence after becoming familiar with it from a relative of the man who lived there, authorities said at the time of Ross' guilty plea. The man and his dog both recovered from their gunshot injuries.
CHARLESTON — A man was sentenced to prison when he admitted leading police on a high-speed chase in rural Coles County last year.
Ross was arrested in Springfield two days after the robbery. Simpson remained at large for more than two years and first appeared in court on the charges in November.
In his case, he pleaded guilty to a charge that requires a prison sentence of six to 30 years with a conviction. The armed robbery and home invasion charges in his case were dismissed.
Had Simpson been convicted of the armed robbery charge, he would have faced the requirement of a 31- to 55-year sentence. The extended sentence was in place because he fired the gun during the robbery.
When she pleaded guilty, Ross' sentence included payment of about $55,000 in restitution to cover the injured man's medical expenses.
In Simpson's case, Coles County Circuit Judge James Glenn imposed the sentence based on the terms of a plea agreement that case's attorneys recommended.
Jennifer Mudge of the Illinois Appellate Prosecutor's Office prosecuted the case. She was appointed to the case to avoid a conflict of interest because State's Attorney Jesse Danley represented Ross when he as an assistant public defender.
County Public Defender Anthony Ortega represented Simpson.
Contact Dave Fopay at (217) 238-6858. Follow him on Twitter: @FopayDave
Sign up for our Crime & Courts newsletter
Get the latest in local public safety news with this weekly email.