CHARLESTON — Prison time was required for a man who admitted taking part in a burglary and theft of copper wire at a rural Coles County location last year.
Dale E. Jenkins Jr. received an additional prison term for having methamphetamine while out of jail on bond for his burglary arrest.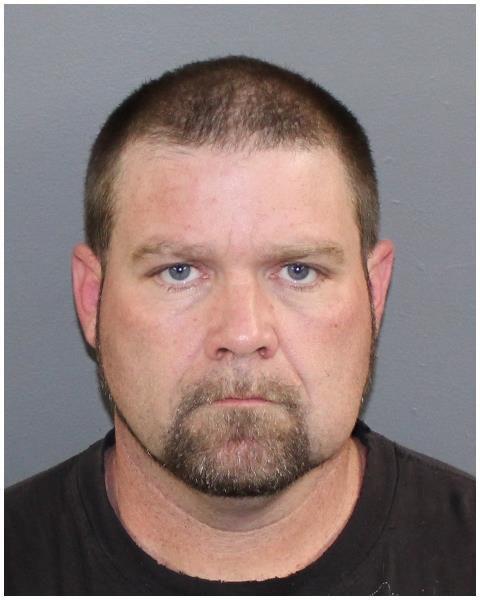 Jenkins, 40, for who court records show addresses in Charleston and Casey, was one of three people arrested in connection with burglaries and wire thefts.
He pleaded guilty to a burglary charge accusing him of a single break-in and theft, one at a location near Airtight Bridge in eastern Coles County on Jan. 18, 2018.
With the agreement reached in his case, Jenkins was sentenced to 10 years in prison for that offense.
Also, for his guilty plea to a drug possession charge, he received a two-year prison term that was added to his other sentence. That was required because he was out of jail on bond at the time of his methamphetamine arrest.
Also, a prison sentence of six to 30 years was required for the burglary conviction.
The offense can normally result in a three- to seven-year prison term with probation possible. However, Jenkins faced the prison requirement and the extended term because of his criminal record.
Also with the agreement, charges accusing him of driving while his license was suspended or revoked on July 15, 2017, June 26, 2018, and April 3 of this year were dismissed.
Circuit Judge James Glenn agreed to recommend Jenkins for a prison system drug treatment program.
It will be up to prison officials whether to admit Jenkins to the program but the judge's recommendation was needed for him to be eligible.
Glenn also ordered payment of restitution. He imposed the sentence by accepting the terms of a plea agreement that prosecutors Jenifer Schiavone, Joy Wolf and Haley Bookhout and Assistant Public Defender Stephanie Corum recommended.
One of the co-defendants in the burglary case was recently arrested after failing to appear in court in September.
Roy E. Jenkins, 36, of Rardin, is now jailed with his case still pending.
The other suspect, Christy M. Brady, 36, of Rardin, pleaded guilty to a reduced charge in August of last year and was placed on probation.
According to records in the burglary cases, investigating police received information that the suspects sold copper wire to Harris Metals and Recycling in Mattoon.
When interviewed, the men admitted committing the burglary and Brady said she drove them to some of the locations, the records say.
Sign up for our Crime & Courts newsletter
Get the latest in local public safety news with this weekly email.