CHARLESTON -- A man faces first-degree murder charges after a fatal shooting at a Mattoon apartment building last week.
Keith McGrew III would be sentenced to at least 45 years in prison if convicted in the Friday shooting of Mark A. Currie at Sunrise Apartments.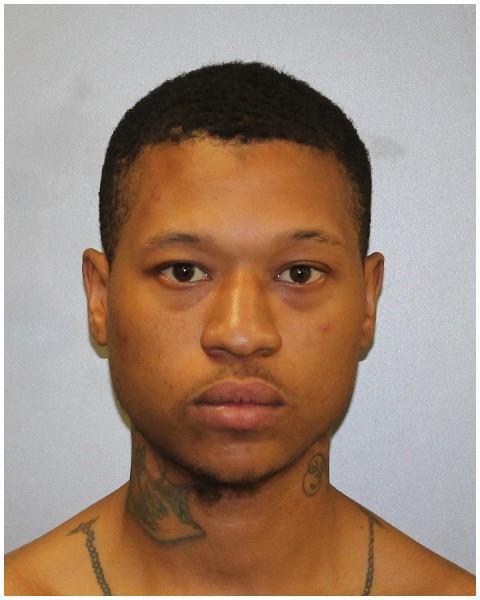 The shooting apparently resulted because of Currie's sexual advances toward McGrew's girlfriend or toward McGrew himself, according to police records in his case.
McGrew, 26, is a Chicago resident and was visiting a woman who lived at the apartment building at 1817 S. Ninth St. when he became involved in a dispute with Currie, 29, another resident of the apartment building, police indicated at the time of the arrest.
He fled from the scene after the early morning Friday shooting but he was located on foot on Lake Road southwest of Mattoon later that day, according to police.
During a court hearing on Friday, Coles County Circuit Judge James Glenn reviewed an affidavit about the shooting and arrest from Mattoon police Detective Ryan Hurst.
The judge determined that the account was sufficient to order McGrew to remain in custody. Glenn set bond at a level that would require $100,000 to be posted for release from jail.
A condition for McGrew if he does post bond is that he not return to Sunrise Apartments.
Glenn also appointed county Assistant Public Defender Stephanie Corum to represent McGrew and scheduled his next court hearing for Thursday.
The charges against McGrew accuse him of shooting Currie intending to kill or greatly harm him or knowing the shooting "created a strong probability" of death or great harm.
Also among the allegations in one of the three counts against him is that the shooting was "committed in a cold, calculated and premeditated manner" as part of a "preconceived plan, scheme or design."
A conviction for first-degree murder requires a prison sentence of at least 20 years but 25 years is automatically added to any sentence if a firearm is used.
According to the affidavit, witnesses at the apartment building told police that McGrew was angry with Currie for making advances toward his girlfriend, who lived in the building.
They said they heard McGrew say that he "popped him" and "smoked him" and saw a red stain on his shirt after a commotion about 1 a.m. Friday, just before the call to police that led to the discovery of the shooting, it says.
McGrew's girlfriend also said he told her he was angry with Currie for making sexual advances toward him, the affidavit also says. McGrew also gave that account during police questioning, it says.
It says McGrew said he got a gun from his girlfriend's apartment then went to Currie's residence, where they fought after Currie made another advance toward him.
McGrew said he threw Currie to a couch then shot him at least two times before fleeing, according to the affidavit.
Currie was pronounced dead at Sarah Bush Lincoln Health Center. On Friday, county Coroner Ed Schniers said he was shot in the torso.
Contact Dave Fopay at (217) 238-6858. Follow him on Twitter: @FopayDave
Sign up for our Crime & Courts newsletter
Get the latest in local public safety news with this weekly email.